Not in bars or at home: Where do you sip your beer?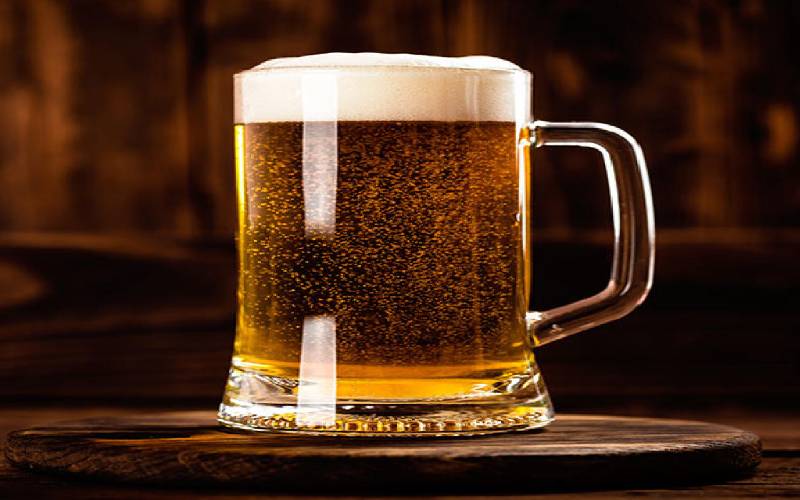 The sections in supermarkets where alcohol is stocked have been experiencing heavy traffic over the last few months.
Trolleys heaped with alcoholic beverages as people try to make their way to the counter before curfew is a sight that has become too familiar. In estates, the stores that stock liquor have been making a killing from thirsty throats seeking their daily fix.
Ever since the government closed bars to curb coronavirus spread, many people have resorted to getting "take-away" alcohol and consuming it at home.
But with the new caution from the National Authority for the Campaign Against Alcohol and Drug Abuse (Nacada) warning Kenyans against drinking at home, those hooked on alcohol or those who use it for pleasure are at a tight spot as the struggle to control the spread of Covid-19 intensifies in all areas.
"Nacada wishes to caution members of the public of a growing trend of alcohol consumption from home, which is exposing children and young people to underage drinking. Drinking at home also undermines the protective home environment for the pupils and students who are staying at home because of the containment measures imposed by the government to check the spread of COVID 19," reads a statement from Nacada Chairperson, Prof Mabel Imbuga.
The agency also issued a toll-free number of 1192 for people to report incidents of alcohol abuse and those contravening the rules.
Some people who have been drowning their anxiety and stress with alcohol are now confused on how they can continue drinking without having a brush with the law. Already, people have been arrested after they were reported by neighbours for being drunk and disorderly.
"You can't drink in the bar. You can't drink at home. Restaurants and hotels have been told to stop serving alcohol. Now what are we expected to do?" asks Erick Nyabiola on his social media platform. He says many people may resort to illicit brews to escape the eyes of law enforcers.
While the solution seems to point at stopping the use of alcohol altogether, experts say it is not as simple as it sounds.
"If you have depended on alcohol to function, you may need to go through rehabilitation, which might require some form of medication. You do not just stop because the withdrawal effects can be extremely intense," says Peter Koyoo, a drug rehabilitation expert and counsellor.
He says other countries controlling the sale of alcohol have come up with mechanisms for counselling and at-home rehabilitation to make it easier and safer for people addicted to alcohol to transition to sobriety.
"Most people resort to alcohol when they are feeling overwhelmed. The pandemic has not made things easier. It is simplistic to just tell people to stop and expect them to follow the rules," says Koyoo.
Mixed reactions
On social media, there were mixed reactions on the ever-changing rules being introduced on sale of alcohol. A section of online users said it is a wake-up call for people who have been misusing alcohol to self-reflect and find other forms of positive distraction.
Others felt the government is barking up the wrong tree by focusing on alcohol while other rules, including adhering to curfew and wearing masks, are being ignored. "They cannot be controlling what people are drinking in the safety of their homes. Will they be knocking on doors to ensure we are not drinking?" paused Yvy Nyangi, a social media influencer.
Globally, the sale of alcohol has been controlled in most countries, with governments and medics raising the fact that alcohol consumption lowers inhibitions, masks judgment and that intoxicated people are less likely to adhere to rules such as social distancing, sanitising and wearing masks to control the virus.
In countries like the US, the sale of alcohol rocketed as people stocked up to drink during the lockdown, pointing at how people have been using alcohol as a coping mechanism to handle the impact of the pandemic on various aspects of their lives.