How the tide turned against Wilson Kipsang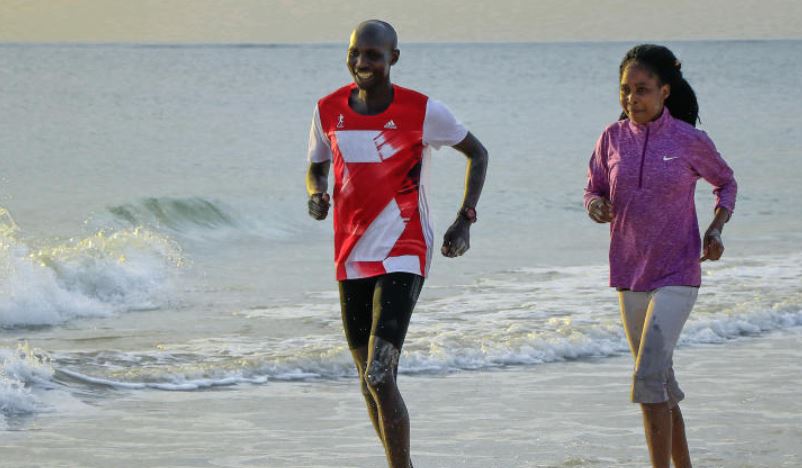 Five gold and three silver medals in world major marathons sums up the career of Iten-based athlete Wilson Kipsang.
Other than the gold medal haul is a world marathon record he set in Berlin in 2013: Two hours, three minutes and 23 seconds it was.
Without a doubt, Kipsang, who hails from Muskut village in Elgeyo Marakwet County, is one Kenya's greatest marathoners.
Kipsang was disciplined. He seemingly inherited it from his father Joseph Surkutta, a former chief and police officer.
He beat the reigning world marathon record marathon Eliud Kipchoge in the sensational Berlin triumph, a victory that stands tall in Kipsang's memory.
But a new chapter in Kipsang's career was written on July 3 after the he was slapped with a four-year ban for anti-doping violations.
With the ban, now comes his retirement from the sport.
"I have no intention of competing again. I have officially retired," he says.
For more than 17 years in professional athletics, Kipsang, 38, brought in the bullion that made Kenya proud.
At a tender age of seven, he was already braving the sweltering sun in Kerio Valley as he walked for several kilometres every day. In a way, this seemed to encourage him to take up running.
By the time he was 13, he was running home during lunch breaks, covering about 15 kilometres each day in his journey to school – and that is how he became an athlete.
Many athletes from the mountainous Elgeyo Marakwet discovered their athletics talents while walking long distances to schools.
The Athletics Integrity Unit (AIU) banned Kipsang for whereabouts failures and tampering by providing false evidence and witness testimony.
According to World Athletics Disciplinary Tribunal, Kipsang missed four whereabouts appointments.
In his happier days, Kipsang earned the respect and trust of Kenyan athletes who bestowed him the Presidency of Professional Athletes Association of Kenya (PAAK) five years ago.
However, Sports Registrar Rose Wasike cancelled the association's interim certificate on grounds that its objectives were similar to those of Athletics Kenya, but Kipsang did let it go without a fight.
"Since your functions and objectives are similar to those of AK and you have refused to review your objectives to remove those similar to AK and to pick the licensing form, I hereby cancel your interim certificate from today henceforth and deny you the Registration Certificate," a letter by the sports registrar read in part.
Kipsang said: "Many athletes have benefitted from PAAK activities. The association helps athletes even when they have personal problems."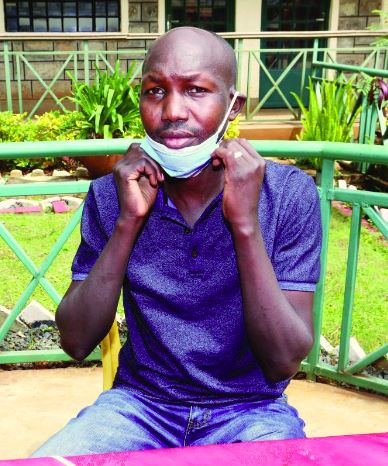 In his capacity as PAAK president, he hosted Anti-doping Agency of Kenya (ADAK) and more than 120 athletes for an annual anti-doping meeting in 2018.
He was an anti-doping champion, only months later, to miss tests conducted by the same agency.
Kipsang told ADAK to intensify awareness campaigns among budding athletes who he said have been brainwashed by notions that winning clean in international competitions is no longer possible without doping.
"We have all been advocating for information on illegal substances but you can't comply with a rule that you don't know," he said.
He said doping will ruin the country's athletics glory if proper education is not conducted.
Kipsang's woes began in 2018 after the two-time London Marathon winner allegedly started evading anti-doping officials for reason that did not satisfy the tribunal, which led to his ban.
He had been provisionally suspended in January and six months later, the bad news about his four-year-ban broke out.
From excessive drinking to drunken driving, incessant arrests and flouting of Covid-19 restrictions, Kipsang's 2020 season got off on the wrong footing.
In January while driving himself from Eldoret town, he sustained a head injury in an 11pm road crash in Kaptuli area, in Uasin Gishu County.
The two-time London and Frankfurt marathon champion escaped unhurt after his Toyota Prado hit a lorry.
"The road there is quite narrow. We had buckled up and that could be the reason why we were lucky not to sustain injuries," Kipsang said.
In April this year, Kipsang spent the night in a police cell in Iten after he was found partying with a politician and a host of friends during curfew hours.
He was arraigned and fined Sh5,000 for flouting coronavirus pandemic restrictions.
"It was past 7pm and we decided to stay inside the hotel because we couldn't get home since it was within the curfew hours. Police came in and arrested us. They were doing their job and we complied with the arrests," he said.
His younger brother Haron Kandie yesterday told Standard Sport that Kipsang has been drinking alcohol since late last year.
According to Kandie, his brother has refused to heed to calls by close family members to get professional counselling and rehabilitation.
"Yes, my brother has retired from athletics but we still need him. He has been our strong pillar and our fear is that he could be slipping into alcoholism," Kandie said.
"We told him he needs counselling but he doesn't listen. He is rarely sober."
He said his wife has been managing his investments including the Keellu Resort and other agricultural ventures.