The sad sunset days of Ohangla songbird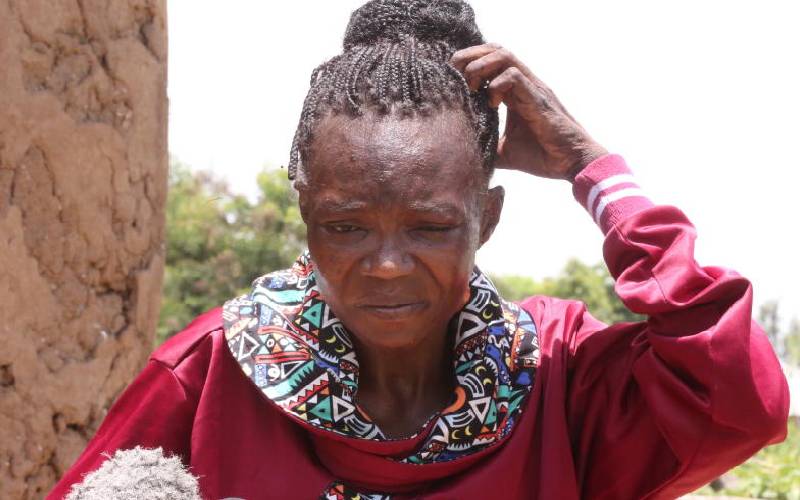 The final days of Ohangla songbird Lady Maureen were laden with pain, anguish and tonnes of regrets.
Besides battling ill-health for about three years, the Wang'ni Wabiro hitmaker was left at the mercy of well-wishers and family members to settle her medical bills and provide psycho-social support.
Neither could rescue her from the jaws of death that snatched her soul in the wee hours of Saturday, July 11. She rested in Uriri, Migori County at her cousin's home; bringing to an end a notable musical career.
In her heydays, the family claims the singer had turned her back on them.
According to Maureen's mother, Margaret Akinyi, her daughter died a pauper, living her and their family in dire need of financial help.
"The only thing we can count on is her music band, which is also not in our custody, but we understand the equipment is with her friends in Nairobi," Akinyi told The Nairobian.
Carlos Ochieng, Lady Maureen's younger brother who is a boda boda rider, added that Maureen has left them in bad shape.
"Had she left any property, we would have sold it to raise money for funeral expenses. But she left nothing, and that is why we are borrowing to give her a decent send-off," said Ochieng, adding that Maureen was not keen on building a house back home, despite eating life with a big spoon from her four-bedroom flat in Harambee Sacco Estate in Nairobi.
"Every time we told her to invest in something, she often said it would be done at the right time. It is sad that she left us before achieving that," said Ochieng who added that his boda boda motorcycle is rented, even though his sister could have bought one for him.
Ochieng blames peer pressure for her sister's tribulations, which saw her live beyond her means at the expense of her family and investment.
Sources claim that Maureen did not want to be pressured by the family to get married, have children and invest her money.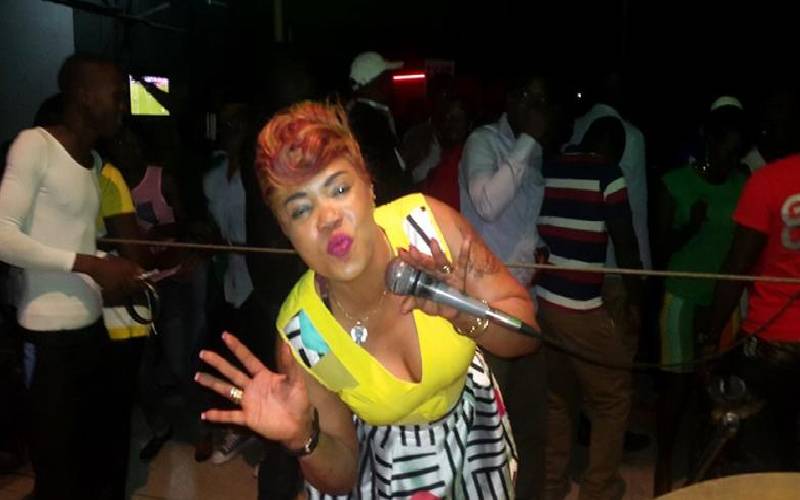 At one point, it is reported that the songbird was completely disconnected from the family, and had declined to visit her parents' home in Migori, despite visiting the border county several times for performances.
The says that in her deathbed, Lady Maureen admitted to her mistakes and sought forgiveness before she died.
A few days to her death, the songbird made peace with her family and asked for forgiveness for her transgressions.
She is said to have had a session with her mum and sought forgiveness for the good she failed to do, and the bad she did.
She went to discos in Class Five
Born in 1982 as the firstborn to her mother Margret Akinyi and her father the late Otiu, Lady Maureen was the pride of her family, as she was outgoing, versatile and a go-getter. She is survived by three siblings.
According to her mother, Lady Maureen's love for music begun when she was still in lower primary school and was an active member of the church choir.
By the time she was in Standard Five, she was already sneaking out of home to attend live bands at nightclubs.
"When we discovered this, we would punish her and introduce stricter measures to prevent her from going to discos. What baffled us was that people would tell us how our daughter asked for a chance to perform with the live bands and attracted huge audiences by her voice," Akinyi said.
And soon, Lady Maureen lost interest in school, dropping out before she could sit her Kenya Certificate of Primary Education examination, to venture into music. Her parents gave up.
Lady Maureen began producing her own music, which hit the airwaves, and soon their little girl was a music star.
Her fast-rising popularity in a male-dominated industry gave lady Maureen an edge over her peers. But when she relocated to Nairobi, she started drifting from her family.
Friends in high places
Family drama aside, Lady Maureen will be remembered for her daring ability to capture sensitive political issues affecting the nation.
The fallen musician dined with the high and mighty, making a name for herself and enjoying the fame which came with plenty of money before things started falling apart.
Her love and admiration for former Prime Minister Raila Odinga are evident in most of the songs from Lady Maureen's eight albums.
Also evident in her songs is the style and vocals of Luo benga musician, Princess Jully, who mentored her for four years as one of her dancers.
Her first song was Ohangla version of Princess Jully's Wang'ni Wabiro, which was well-received among many Ohangla music lovers.
Sadly, by the time of going to press, the family was yet to receive any financial assistance from the singer's fans and friends.
Her hit songs which will continue dominating the airwaves include; Raila, Alemo, Gor K'Ogalo, Aywago Kenya and Piny Onjaore.
Lady Maureen's body is expected to be buried at her parents' Kopanga village in Migori County.