What's on the menu? For some hotels, the glass is half-full with mega deals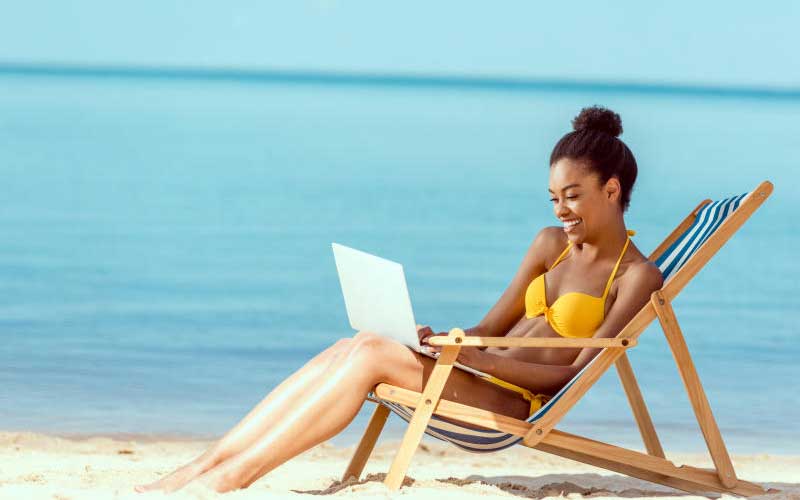 "…we are offering a 30 per cent discount on any reservations made by Friday, July 17 - the actual dates of your reservation can be "whenever you like!..."
Exceptional offers for exceptional times communicated by Distant Relatives Ecolodge and Backpackers in Kilifi reflecting the reality the pandemic has impressed on the hospitality sector.
Kenya's hospitality industry is banking on brighter days following the resumption of domestic flights yesterday, and the commuter train service on Monday, July 13. This resumption of transport services comes hot on the heels of the unveiling of health and safety protocols by Tourism Cabinet Secretary Najib Balala on July 1.
In a webinar hosted recently by Wylde International, an innovative professional services firm, Mr Balala urged tourism operators to become digitally-proactive during this period, especially in tapping the domestic market that holds immense potential. Balala said any player who ignores this segment will be doing so at their own peril as it is projected that international arrivals will only gain steam in mid-2021.
Silver lining
While gloom and doom have been the general overview of the hospitality sector since the onset of the pandemic, a spot check by The Standard reveals that not everyone is viewing their glass as half empty. Several players are now rolling up their sleeves to embrace emerging opportunities.
At the coast, Kenya's traditional holiday destination, several establishments of repute including Voyagers Beach Hotel Mombasa, Driftwood Beach Club Malindi, Hemmingway's Watamu, and Swahili Beach Hotel Diani either have resumed or are in the process of recommencing operations.
General manager at Baobab Beach Resort and Spa, Diani, Sylvester Mbandi, expressed optimism that the resumption of domestic flights and 'Madaraka' train service will positively impact the hospitality business going by the number of inquiries they are receiving. The establishment that is fresh from an adherence-to-protocols inspection is looking to open its doors to guests on the first day of August.
The future is digital
Tourism Regulatory Authority, the body charged with implementing these protocols on behalf of the ministries of Tourism and Wildlife, Health, county governments and the tourism industry private sector stakeholders has also encouraged hospitality providers to adopt digital tourism to increase their capacity to mainstream health, safety and hygiene practices in their business operations.
Crowne Plaza Nairobi Airport is one such establishment that has been able to keep its doors open even after its main client base, made up mostly of business travellers, vanished overnight. In what paints a picture of innovation and resilience, the establishment has been catering to cargo crew who are still operating. With their restaurant still in operation, the establishment also introduced personalised meal deliveries around the capital to shore up its revenue streams.
Nevertheless, perhaps the biggest gain from the imposed downtime has been the opportunity to renovate in adherence to the set protocols. When The Standard visited the facility, social distancing and enhanced sanitisation measures had been effected alongside the fresh coat of paint. Hard to miss is a walk-through sanitisation booth at the entrance while only keen eyes will pick out the freshly fitted plexiglass screen at the front desk.
In what represents the new norm, passport scanners and electronic key drop boxes are provided to encourage self-service. As guests are checked into their rooms, they are met with automatic sanitiser dispensers at the lifts while the room mini-bar is now a call service unlike before. In what should be a feature that will aid in conservation efforts, all menus are now electronic. Just point your barcode scanner and voila! To match this feature, contactless payment is now the preferred option.
Who moved my cheese?
A staycation or holistay is a period in which an individual or family stays home and participates in leisure activities within driving distance of their home. After months of being cooped up in homes, Kenyans suffering from cabin fever began seeking alternative yet safe ways of taking a break.
True to their notorious herd nature, 'Nairobians' flocked to every available open space that they had previously disregarded for eons. Karura and Ngong forests, as well as Nairobi National Park (NNP), endured most of the human traffic seeking to exhale. NNP, according to a well-placed source, has recorded an impressive 21,000 visitors for the month of June, which is double that recorded the previous year. Even as we celebrate this singularity, unfortunately, bad behaviour also made headlines. A few visitors unschooled of park etiquette were caught behaving badly, with some racing within the protected area while others crowded or catcalled wild animals.
One of the key features of a staycation is avoiding routine, so a night out is the next natural stop after the trip to NNP or Karura box has been ticked. It is now evident that anyone who runs a facility in the outskirts of the bustling metropolis is in for a boon. From workers working from home to families 'escaping' for the weekend, flexible holiday homes and staycations have experienced an unexpected windfall in business.
Realising that the cheese had moved, traditional outfits diffidently changed tack to tap into this emerging opportunity. Sarova Hotels chain repurposed 80 of their rooms at the Sarova Panafric in the capital for individual business executives and for companies to use as private office spaces. Other metropolitan hotels have also begun offering hard-to-ignore offers styled as staycations. Making waves is Ibis Suites, a Westlands-based establishment that hit the market with a mouthwatering Sh10,000 offering for two: inclusive of bed, three-course dinner and a bottle of wine.
As soon as inter-county lockdown measures were eased, holiday homes beyond the capital have also begun experiencing a surge in numbers. Rafael Mworia is an example of hospitality players whose goose has laid the proverbial golden egg. Mworia had just completed his second holiday home in Elementaita christened Tafrija before the pandemic struck. But what the movement cessation robbed him, it gave back in the form of an opportunity to tend to his passion even as he capitalised on technology by working remotely.
According to Mworia, his good fortune can be attributed to the fact that tourists are presently seeking to transfer themselves to another house whose conditions they can control. Secluded self-catering cottages, thus, are a big hit. This preference has inadvertently brought on an awareness, according to Mworia. The holiday home conversation has heated up as most of his peers who were affected by the lockdown now see the need to have recreational properties that can earn a side-buck for themselves.
Day of the domestic tourist
"You can now vrooom pra papapap to the Masai Mara with your Mazda Demio you guy my guy. This is a lifetime chance for Kenyans to enjoy the migrations since no foreign tourists are coming," Munyaka Njiru, an expedition planner retorts.
Holiday homes owners are not the only ones celebrating a good hand. Mbandi has urged Kenyans to take advantage of the incredible offers currently being offered, arguing that this is the best value they might ever get in their lifetime.
According to Mbandi, the domestic traveller is up for a ride of a lifetime. This is possibly the only time that hereto-exclusive properties previously inaccessible due to steep charges are within grasp for most Kenyans. The swarming offers have provided opportunities to experience memorable moments in the midst of a pandemic that has left many with little to smile about.
This writer, for instance, was able to savour a moment with endangered Rothschild giraffes at the desirable Girraffe Manor that has more than halved its charges for both citizens and residents.
Many more Kenyans are looking forward to experiencing the wildebeest migration touted as one of the Seven New Wonders of the World. The phenomenal natural spectacle that begins this month is an annual movement by millions of ungulates across the greater Masai Mara-Serengeti ecosystem. A newly paved road from Narok to Sekenani Gate is a harbinger of good tidings for the domestic tourist opting for a self-drive.
General Manager of Emaiyan Luxury Camp Mara, Justus Waweru, is happy that Kenyans are aware of the extended 'low' season. According to Waweru, the camp is currently fully booked to recommended capacity this weekend even as he urges visitors to take advantage of the weekday offers most facilities are offering.
Most of the industry players The Standard spoke to, however, have appealed to the government to do more to alleviate their woes. They argue, for instance, that the much-hyped stimulus package meant to revive the industry was simply TV talk or meant for 'big players' only because vitu kwa ground ni different.
For starters, the deadlines for statutory payments still stand and any default is met with the all-too-familiar punitive fines.