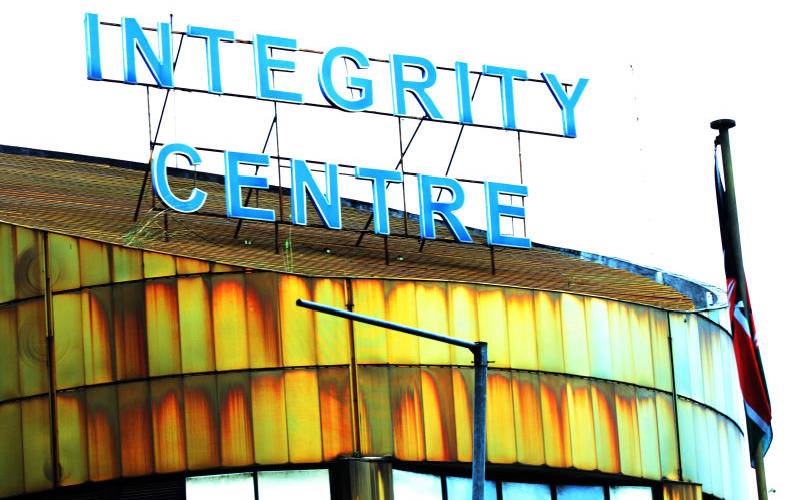 Vices are as old as humanity and they have grown in complexity. Public resources have been lost in the hands of a few well connected people under the guise of development. Joe Biden, former US vice president, chagrined by the vices, once said: "Corruption is a cancer – a cancer that eats away a citizen's faith in democracy, diminishes the instinct for innovation and creativity." The chain of corruption is long and has its extension to many in one way or the other. This leaves us with the question: Is corruption behavioral or an in-built systemic problem?
SEE ALSO: Civil Society calls for EACC and DCI to probe FKF
Most billionaires in Kenya are not made through inventions or growth of ideas but from monopoly paved by the political system. Evidently, most of them have had interactions with the government in one way or another. In the last seven years, billionaires and millionaires may have either doubled or tripled. This is attributable to their relations with government and dealings with people influential in different other capacities. For instance, in NYS scandals 1 and 2 and the 2014 Health scandals, millionaires who had no track record of gradual wealth creation were created overnight. The methods of corruption used or means of transaction have mutated to the extent where corrupt individuals do not have to exchange money. To some extent, profiteers of corruption have resorted to rewards such as property, favours and merchandise. The primary institution on which the responsibility of fighting corruption has been bestowed has also mutated and changed names with the intention of giving it more life and making it stronger and more powerful. Currently, it is called Ethics and Anti-corruption Commission (EACC), meaning it is an independent commission created by an Act of Parliament. The provision under Article 249 of the Constitution sets grounds with intention to define not only the institution but also the leaders of the institution and their relations to other offices created under the Constitution. This provision sets out the objects, authority and funding of the commission. The intention of having an independent commission is to create the ideal situation by ensuring that there is separation of powers to minimise interference. Therefore, commissions, including EACC, are not part of the Executive. The President appoints the commissioners as the Head of State and not as head of government.
SEE ALSO: Section of our staff Covid-19 positive, asymptomatic- DPP Haji
It is my supposition that there is no deficiency in laws enacted to curb corruption. The Ethics and Anti-Corruption Act No 22 of 2011, under Section 13 (2) (c) gives the commission powers to investigate and arrest suspects for prosecution by the Office of the Director of Public Prosecution (ODPP). Over and above that, the Anti-Corruption and Economics Crimes Act No 3 of 2003 has an interesting provision under Section 58, which talks to the presumption of corruption. This provision states as follows: "If a person is accused of an offence under Part V, an element of which is that an act was done corruptly and the accused person is proved to have done that act, the person shall be presumed to have done that act corruptly unless the contrary is proved." My understanding of this provision is that it does not purport to curtail the presumption of innocence as ensconced in Article 50(2) (a) of the Constitution. This provision shifts the burden of proof to the accused person when prosecuting matters related to the Anti-Corruption and Economics Crimes Act No 3 of 2003. An interesting perspective is to note whether this is the case in graft cases today here in Kenya. In corruption cases prosecuted in some states in the US and in China, this principle is important as evidential burden is put on the accused person the moment the prosecuting authority can bring evidence showing loss of funds. Given the peculiar nature of economic crimes, it is my opinion that when and if anyone in public office or a duty bearer is implicated in corruption, the burden of proof should shift automatically to him/her, and he/she should be given an opportunity to account for every coin in his docket or department. If he/she is unable to make an account of public funds under his or her department, then punitive measures such as fines and jail term are introduced in order to deter fellow minded corrupt office holders. Additionally, I propose that anyone taking up public office is to sign an agreement that states that in case of any loss of finances as a result of corruption, the office holder shall be personally liable and therefore the government can recover all the property stolen. The current measures to combat graft are insufficient as a result of several challenges. There is lack of institutional inclusivity in leadership as these positions are occupied by a few interconnected businessmen and women.
SEE ALSO: Recovery of grabbed Met land commendable
Consequently, the leaders have conflicts of interest that chain them into a situation where they must make decisions that do not advance public interest but rather advance their personal interests. Arguably, in order for the institutions such as EACC or other independent offices to fight corruption, the status quo must be disrupted. As it is currently, the institutions are used by political leaders to fight, silence political opponents and pave the way for their friends. Today, the fight against corruption seems to be selective by targeting certain group of people or political opponents. The fight is a manipulative and cajoling one and therefore, the moment one joins to support the government of the day, he is deemed not corrupt. Therefore, politics are a greater determinant in the success of the fight against corruption. Secondly, lack of knowledge and the dire social economic situation has chained and locked the citizenry from participating and determining the actions of the politicians. Lack of knowledge is attributable to the neglect of civic education and the peddling of wrong and misleading information by politicians. Today, the public relies on politicians for information. Unfortunately, politicians disseminate information based on their interests. They misinterpret information and manipulate the citizens by playing victims and defenders of their communities. The citizens end up electing corrupt leaders having played the tribal card. Economically, the citizens are impoverished, and are just in search and need of food for the moment. -The writer is programmes manager, Emerging Leaders Foundation. Twitter: @moalim_ahmad