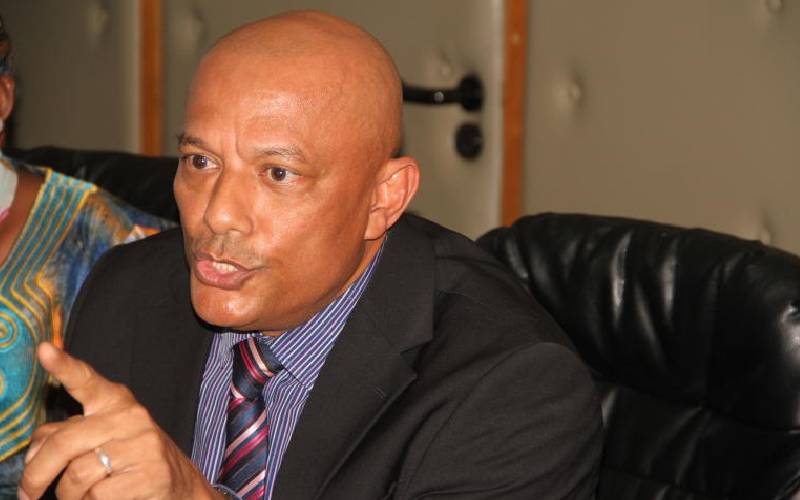 A civil servant is in trouble after amassing more than Sh100 million wealth in three years between 2004 and 2007. Patrick Abachi was at the time a junior accountant at the Treasury with a monthly basic salary of Sh53,900, which the Ethics and Anti-Corruption Commission (EACC) says could not enable him accumulate the massive wealth within that short period. Through a suit filed at the High Court, the commission suspects that Abachi was part of the team that conspired to defraud the government of billions of shillings through the Anglo-Leasing scandal and in return got rewarded with proceeds of crime, which he used to purchase the properties. "Our investigations have revealed that he was directly involved in the transactions and payments relating to Anglo-Leasing scandal when he was working at the Treasury between 2003 and 2007. There is no way he could have acquired the assets within that period with his salary," says EACC.
SEE ALSO: Uhuru sets up transport logistics network
According to the anti-graft body, it was the period during Anglo-Leasing scandal that Abachi is suspected to have deposited millions of shillings in his accounts and that he owns assets not proportionate to his known legitimate sources of income being his salary and allowances as a public officer. Abachi's properties the EACC seeks to recover and forfeit to the State are six pieces of land in Ngong and Kitengela, Kajiado County, two in Mavoko, Machakos County, two apartments in Parkview Estate, a town house at Mugoya Estate in Nairobi and a prime plot in Mombasa town. Others are four high-end vehicles, cash at Barclays Bank, Co-operative Bank, Housing Finance and Sh1.9 million hard cash recovered at his house. The EACC estimates that the value of his wealth is more than Sh100 million. The commission's investigator, Enoch Nguthu, in his affidavit, stated that they gave Abachi, currently, a chief accountant at the Ministry of Agriculture, time to explain sources of his wealth but he could not offer satisfactory answers. "The assets were acquired at a time we suspect Abachi was engaged in corrupt conduct at the ministry of Agriculture and received large sums of money. We gave him the opportunity to explain the disproportion between his assets and known sources of income but he could not," said Nguthu. To conceal his corrupt practices, Nguthu swore the accountant would purchase the properties and register them in the names of his wife Rosaline Wanjira, brother Benjamin Makokha and his two relatives Moses Oduori and Lorian Juma.
SEE ALSO: State eyes Sh100b in pension savings
Raided home Nguthi said they raided Abachi's home in Mugoya Estate and found Sh1.9 million in cash in the house, but he could not explain how he acquired it. "The unexplained assets owned by Abachi were obtained through corrupt conduct and he ought to be ordered to pay to the government a sum equivalent to the values or the properties forfeited to the State," said Nguthu. Abachi, however, raised objection to the suit, arguing that it is founded on a misapprehension of the law, is defective, misconceived and amounts to an abuse of the court since it involves allegations, which took place more than 15 years ago. But Justice Mumbi Ngugi dismissed his claims, saying the matter involves stealing public funds and it is in the public interest to let the court determine if the properties should be forfeited to the State.
SEE ALSO: Let's overhaul budget to reflect Covid reality
Justice Ngugi directed him to file his response.