Felicien Kabuga: Untold story of the man who plotted Rwandan genocide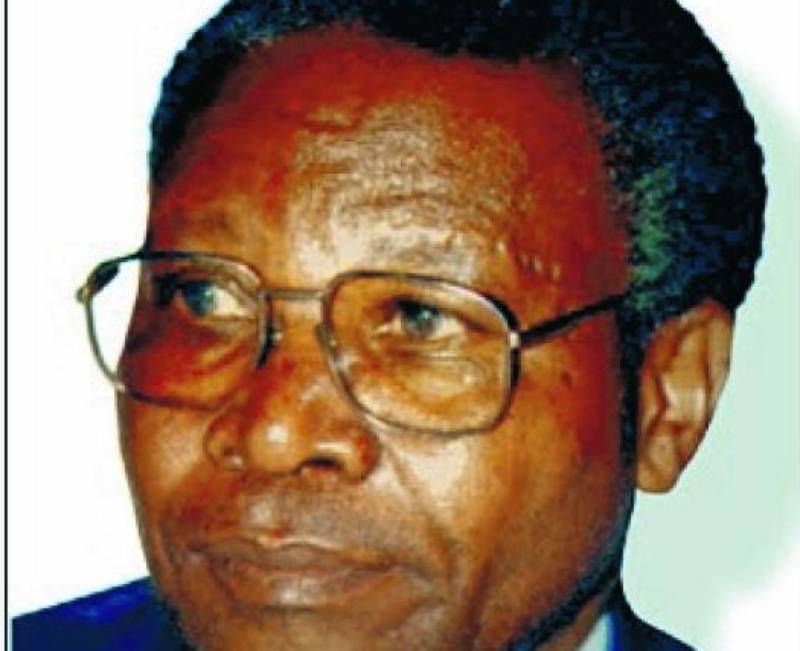 Between June and August of 1994, approximately one million Hutus fled Rwanda fearing that advancing forces of the Rwanda Patriotic Front (RPF) would orchestrate revenge attacks for the ongoing genocide.
When Kigali fell to its liberators on July 4, hundreds of Rwandese nationals were pouring through the borders of its most accommodating neighbour, the Democratic Republic of Congo (DRC).
Among them, were individuals, such as Felicien Kabuga who now stands accused of having masterminded the massacre itself. But before he crossed over, he had made prior arrangements for the rest of his family.
By the time the machetes stopped killing and maiming, his wife and children had moved to Europe, thousands of miles away from the chaos that went on around the family patriarch.
He still held on to the belief that the situation would soon turn around and swing in his favour. The Interahamwe, a riotous militia that was the main perpetrator of the hate crimes that characterised the Rwandan genocide, had done their bit.
Perhaps he thought that they could rise again and defend Hutu Power from the advancing RPF. When he realised this would not happen, he too slipped into the DRC. This was however just part of a grand master plan.
After a few weeks in DRC, he made his way into Nairobi where he spent two weeks putting his affairs in order. At the time, he had not been declared a fugitive of justice.
In Nairobi, together with son-in-law Francois Ngirabatware, the two went on securing investments.
Kabuga was used to rubbing shoulders with the high and mighty, and when he moved to Kenya, there were few places he couldn't access. Plus, he had the master key to open doors that would ordinarily be shut to many people.
His vast wealth, accumulated over decades of trade and dominance within the Rwandan economy, afforded him the luxury of an all access pass in a country in the grip of a corrupt regime.
He moved and transacted business as he wished, nonchalantly ignoring the few eyebrows that were raised. But as he did this, death, destruction, broken relationships, suspicion and a government ill at ease at explaining itself out of accusations of harbouring the fugitive were left in his wake. So comfortable was he that at some point, according to American investigators, he accompanied senior government officials to state functions.
Over the years, Kabuga had got into real estate in Nairobi, started a cross-border trucking business and moved a substantial amount of money into Kenyan banks. He had also bought shares in local tea companies as well as into some prime real estate around the capital. But he knew that neither himself nor his son-in-law would be around much longer to oversee the business. So, he executed a plan he had formulated in the middle of the genocide, when he started entertaining the thought that perhaps things would not go according to plan.
One of the greatest strengths Kabuga had, apart from his wealth, was his ability to leverage on networks. And in Nairobi, he had his own people, who served at his beck and call. The glue that held these relationships together was made of two things.
The first was Nshikabem Agency, a company he founded in 1995. The second was a Kenyan entry and work permit number 772865 that was granted to the fugitive in April of that year, barely 365 days since the genocide. These two things allowed Kabuga to fearlessly conduct business in Kenya.
Nshikabem was an amorphous umbrella with its hands in so many cookie jars it was impossible to tell its core business. Trucking, agriculture, real estate, mining, clearing and forwarding were just some of its known dealings.
Through Nshikabem, Kabuga transacted business and moved money from his Lenana Road headquarters to various capitals around the world. By then, no government would flag any of his transactions. He was a free man. So he brought his son-in-law Ngirabatware on board to help him with the day-to-day running of the company.
But all this changed three years later. And Kabuga's life on the run started with him hiding in plain sight.
Catch me if you can
August of 1998 was a terrible month for Kenyans. At least 224 people lost their lives during the bombing of the US Embassy that was later claimed by the Osama Bin Laden-led Al Qaeda network. The attack became the first of many acts of terror that have plagued the country since.
Globally, it was also the month that the Monica Lewinsky scandal threatened to bring down the Clinton administration. The August 24 cover of Time Magazine had a black and white portrait of the 42nd president of the United States captioned 'Truth and Consequence.'
For Kabuga though, it was a different kind of truth and a different set of consequences that unsettled him. On Saturday August 29, 1998 the prosecutor of the United Nations International Criminal Tribunal for Rwanda (ICTR), Carla Del Ponte, indicted Kabuga of war crimes. The move by the Arusha based ICTR changed Kabuga's status overnight.
The ICTR was established by the UN to prosecute persons responsible for genocide and other serious violations of international humanitarian law committed in the territory of Rwanda and neighbouring states between January 1 and December 31, 1994.
Immediately after the announcement, states Kabuga had been regularly flying in and out of for business or pleasure declared him unwanted. And he knew soon, even Kenya, a signatory to many UN statutes, would be under pressure to hand him over to other powers. Thus began an intricate cat and mouse game that resulted in a decades-long chase.
So Kabuga went about putting his affairs in order.
The first thing he did was make sure his business empire would run even in his absence.
Together with his son-in-law, the two went out searching for a plausible front to the old man's business empire. Constantin Ndikumana, a Burundi national who had been living in Nairobi for about five years, fit the bill perfectly. It was easy.
Ngirabatware had had previous dealings with Ndikumana.
And over the next two weeks following the indictment, the two brought their Burundian friend up to speed. The portfolio he was to manage was large. The fleet of trucks, the agricultural interests, the real estate as well as money in the bank.
After preliminary agreements had been reached, father and son-in-law proceeded to Europe. Kabuga to Switzerland under an assumed identity and Ndikumana to Belgium where his wife -- Kabuga's daughter -- had already settled into a new life.
Switzerland was cold to him, and it wasn't just the weather. The authorities had no time for a fugitive. With threats of an arrest looming, he moved further north to Norway. But Europe, at the time, no longer offered the protection he craved.
In the months that followed his indictment, Kabuga found himself, once again, in the familiar territory of Nairobi through what the United Nations termed as "networks embedded in friendly countries". So did Ngirabatware. Their fate, it seemed would forever be tied to Nairobi.
But Nairobi had other plans. Well, at least part of it.
A renewed vigour was blowing through the ICTR. Information supplied by a section of Kenya's intelligence service as well as Interpol and investigators from the ICTR confirmed that Kabuga was indeed in the country and being accorded what could almost qualify as state protection.
In early 1998, a lean team of elite, multinational agents from these organisations lay an ambush for the man, but he slipped through their fingers. A leakage within their ranks had got to the fugitive, giving him time to escape from his house in Kilimani.
This may have been the first time Kabuga had spread his tentacles into local law enforcement. But it would not be the last. The other times, information from key informants would not only just keep him a step ahead of the police, but would also lead to the loss of lives.
That morning though he disappeared into thin air. The next time a public sighting was reported was four years later.
At the time of the botched sting operation, his son-in-law too was finding the going tough. A spate of assassinations had hit fleeing Rwandan genocide suspects and dissidents, and the May 16, 1998 assassination of dissident Seth Sendashonga inside a UNEP registered vehicle signaled that winter was coming.
Four months after the Sendashonga murder, four armed men walked into Ngarabatware's Nairobi house with guns brandished.
Ngirabatware, who was on the first floor of the maisonette, heard the commotion downstairs, where relatives chatted each other up. Since the death of Sendashonga, Ngirabatware had grown paranoid. Without waiting to find out what the commotion was about, he went into his bedroom, jumped out of the window and ran for his dear life. His first stop was Ndikumana's house.
Here, he put in motion a plan he, with his now on the run father-in-law, had worked on together. An agreement the two had prepared earlier was whipped out and the relationship that Ndikumana, the Burundian, had with the two changed. He would no longer just manage their affairs. Officially he would own most of the properties accumulated by Kabuga.
But just on paper. In reality, everything still belonged to the fugitive. Ndikumana was to become Kabuga's eyes and ears. And in later years, a great defender before eventually denying ever knowing the fugitive.
Ultimately, self-survival, not just for Kabuga but for his allies, became paramount. And as the years went on, each close acquaintance distanced himself from the man who had never in his wildest dreams thought he would one day command global attention.
Peasant to president's man
Felicien Kabuga did not grow up in wealth. In fact, those who knew him say his family was so poor that his father is only remembered by one name, Gasimba. There was nothing astonishing about him, his brothers or sisters.
For the Gasimba household, education remained a luxury they could not afford. So when Kabuga attained school going age, the only place he could get formal instruction was a catechism school in Kilikwa, a hilly province in Western Rwanda. The school structure was made of only sticks for walls and grass for the roof.
There, the instruction was so poor that all that happened was rote memorisation. The basics of education -- reading and writing -- were to be acquired elsewhere.
So, Kabuga and some friends would later convince neighbours who went to proper schools to tutor them in their free time.
But it was an act of benevolence from his older brother that set him on a path that defined him. His brother had returned from business in Burundi and gifted him with a bicycle.
After mastering it, he would use the bicycle to transport agricultural produce between farmers, traders and markets. Soon he had a steady flow of customers and graduated from a bicycle transporter to owning and operating a shop at Rushaki market.
It is here that his life started to change after meeting a group of Indian traders who introduced him to the world of retail. His shop was a mix of many things -- spices, salt, sugar, tea. Soon, he had enough money to pay for the first big purchase of his life -- cows, for bride price.
After officially getting married and with his shop doing well, the village boy decided to go on the 100 kilometre journey south to Kigali, the country's capital and coax fate further. And fate responded.
His links to the Asian business community soon led him into becoming a tea and coffee dealer, a business that at the time had impressive returns. From the profits, he bought huge tracts of land back home and covered them with tea and coffee bushes. Back in Kigali, he had started getting a reputation as a savvy businessman.
If the political elite were ignoring the moves being made by the man from Nyanje village, they couldn't do so any more after Kabuga became one of the first people in the country to put up a storeyed building within the city centre.
Soon he was being invited to mingles and mixers at Kigali's French Cultural Centre. Rubbing shoulders with the high and mighty. His knowledge of business later grew into an asset for the political class eager to dip their toes in the world of business.
The constant associations with the high and mighty led to even deeper ties for the man who was quickly growing into not just a recognisable business strategist, but a political one as well. Two of his daughters are married to (former Rwanda) President Juvenal Habyarimana's sons. Kabuga, had become a trusted ear for the president and often, Habyarimana would visit his rural home where they would sit side by side enjoying local brew.
This close relationship between Kabuga and the president gave him a competitive advantage in accessing government contracts. He was officially part of the Akazuu, the president's inner circle, and strong member of the ruling MRND party.
Under Habyarimana's rule (1973-1994), Kabuga was a member of a group of persons who formed an influential corps aligned to the interest of Northerners focused around the president and viewed by members of the military, the civilian administration, armed Interahamwe militia and armed civilians as being the leader of those who held extremist anti-Tutsi views. Kabuga also exercised power, authority and influence over these groups.
It was almost obvious that when a new movement advocating for Hutu power blossomed, Kabuga was among its key architects.
First, the architects knew they had to have a voice. This led to a frenzy of creating media offshoots. Key was Radio Television Libre des Milles Collines - a radio station that was instrumental in the spreading of hate messages during the genocide.
To support this messaging was the establishment of other newspapers and magazines such as Kangura, his trick was to fund as many publications as possible to create the illusion that the ideology pushed by Hutu extremists was a popular one.
Shareholders for the radio were required to each contribute not less than 5,000 Rwandese francs at the time. Kabuga, as the chairman of the presidential Radio Committee ,contributed 500,000 Rwandese francs.
While all this was happening, Kabuga was still getting into meetings with businessmen whose communities he would later massacre. He rarely spoke during business caucuses, but somehow, his will always prevailed.
The assassination of President Habyarimana on April 6, 1994 tipped the scales of an already toxic situation in Rwanda. In February of that year, Kabuga had already ordered 581 tonnes of machetes from Canadian company Chellington -- more than Rwanda had ordered from the company in 1993 -- at a cost of 95 million Rwandese francs.
These were stored in his warehouse in Kikondo.
In his book Shaking Hands with the Devil, former Force Commander of the United Nations Assistance Mission to Rwanda (UNAMIR) Romeo D'allaire, wrote that an informer had told him that the aim of the stockpiling was to have enough weapons to enable the militias kill 1,000 people every 20 minutes.
For a brief period in history, over 1,000 days, part of Kabuga's and other Hutu extremists' plan for annihilation worked. And when the killing stopped, the whole world started looking for him.
A trail of blood
The year 2002 promised great change in Kenya. A united opposition for the first time in the history of the country stood a chance at dethroning the ruling independence party Kanu and Daniel Moi as president - a position he had held on to for 24 long years. With this possibility, the hunt for Kabuga in Kenya intensified.
"Kabuga has been using government infrastructure to maintain his fugitive status in Kenya," the US Ambassador-at-large for war crimes Piere-Richard Prosper said during a visit to the country.
A change in regime signified getting closer to Kabuga. It was widely believed that individuals close to President Moi had been responsible for Kabuga's years-long sojourn in the country. With Moi out of the way, it would surely just be a matter of time for Kabuga to be captured and handed over to the ICTR and come face-to-face with his charges.
Not quite.