2019 KCSE candidates to know their courses and universities today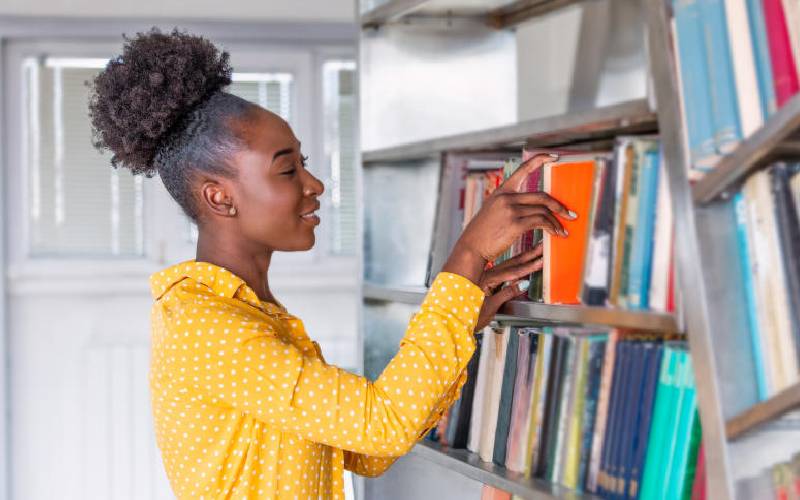 Over 500,000 students who sat last year's KCSE examinations will get their placement results today.
This ends the long wait for the 125,448 who scored university entry grade of C+ and qualify for degree courses and 385,860 others who scored between grade C and D, thus qualifying for diploma and certificate courses.
Candidates who score grade C­– and above are qualified to pursue diploma courses.
Those with D plain and above can take up craft certificate courses as those who attained D– (minus) and E can pursue artisan certificate courses.
And as Education Cabinet Secretary George Magoha releases the Kenya Universities and Colleges Central Placement Service (KUCCPS) report, there is anxiety at universities over reports that many of them may not secure the required numbers for admission as students opted for alternative institutions to pursue their career dreams.
Latest trends in universities admission reveal that nearly half of the courses declared by the institutions attracted less than 10 students, prompting major shake up of many academic programmes, with some dropped as reality dawned that lecture halls may not have enough students to warrant expenditure of public resources.
Most popular
For the last three years, analysis of placement data shows that students make most applications to Bachelor of Education.
Many more apply for Bachelor of Commerce, Bachelor of Pharmacy, Bachelor of Arts, Bachelor of Quantity Surveying, Bachelor of Architectural Studies and Law in that order.
Bachelor of Science (electrical and electronics engineering), Bachelor of Engineering and Bachelor of Medicine close the top 10 most popular programmes sought by students.
Overall, medicine, pharmacy, engineering, architecture and economics remained the most preferred courses by the best-performing candidates in national examinations, putting a spotlight on the other programmes that failed to attract students.
In the 2018 admissions for instance, the KUCCPS data reveal that a total of 544 courses across the public universities only attracted between one and nine students.
Many of the universities registered zero enrollments in many academic programmes they declared.
Most shocking, however, was that even the top traditional public universities failed to attract enough students for most of their academic programmes.
There are 31 public chartered universities with six constituent colleges. Private chartered universities are 18 with five constituent colleges as 14 universities are operating with letters of interim authority.
Even with higher performance registered in last year's national examinations, it still emerged that the threat to universities' existence due to reducing students' admission numbers is real.
Prof Magoha will today release results that will either raise anxiety or calm the nerves, particularly of the 125,448 students who scored the minimum university entry grade of C+.
This is however a major boost for universities largely struggling to stay afloat as they will have an additional 35,000 students to enroll.
Data from KUCCPS reveal that in the last three years, students attaining degree entry mark oscillated between 70,000 and 90,000.
The good news is that the government will raise an additional Sh7.5 billion to cater for the increased number of students who qualified for university courses, bringing total budget to Sh17.5 billion.
Each student is financed at an average cost of Sh140,000 per academic year. In 2019, the government set aside Sh10 billion to sponsor only 70,000 students. Using last year's data to fund this year's admission would have locked out 55,000 students who attained the degree entry grade.
Further details reveal that the government will require another Sh10.5 billion to absorb all the 350,000 students who qualified for certificate and diploma courses.
This will bring the cumulative budget to cater for all degree, diploma and certificate students to Sh28 billion, as the government implements 100 per cent transition at these levels of education.
The bad news is that today's results may not be good news to students if they did not correct avoidable mistakes that are likely to cost them their dreams.
In its report released recently, KUCCPS analysis identified various avoidable mistakes made by students during courses application that hurt them when results are released.
Among these is selecting courses but failing to complete the application process on the portal. The report says many applicants select courses and put them in the "course basket" – a tool in the application portal for setting aside desired courses – but fail to actually apply for the courses.
During applications, some candidates assume because they scored high grades, they satisfied all requirements for a course. This means that they fail to take into account the relative performance of other candidates, when comparing their cluster weights with previous cut-off points.
Common mistakes
Another common mistake during application is when top performers only go for the most competitive degree programmes, which often have limited capacities. And in some instances, candidates submit only one choice, instead of the maximum four.
KUCCPS Chief Executive Officer John Muraguri said this mistake means once students miss the one course they selected, there is nothing more to fall back on. "Applicants should ensure they fill in all the choices when applying for placement," he said in the report.
Overall, students have a total of 18 choices open to them when making applications. Of these are six options for degree, four for diploma and a similar number for craft certificates. Another four options are available for artisan certificate courses.
Candidates get the first chance to select degree, diploma and certificate courses they wish to pursue at secondary school level before sitting KCSE examinations.
This process starts a few weeks to the KCSE exams, and normally between September and December.
For degree, the candidates are expected to list their most preferred four courses in the order of priority.
The agency then undertakes the placement by considering the applicants' priorities, performance (merit) and the capacities available in each programme as submitted by the universities.
Only applicants who meet the minimum admission requirements for the programme applied for shall be considered for placement.