How I beat Nairobi shutdown to reach Kericho from Kiambu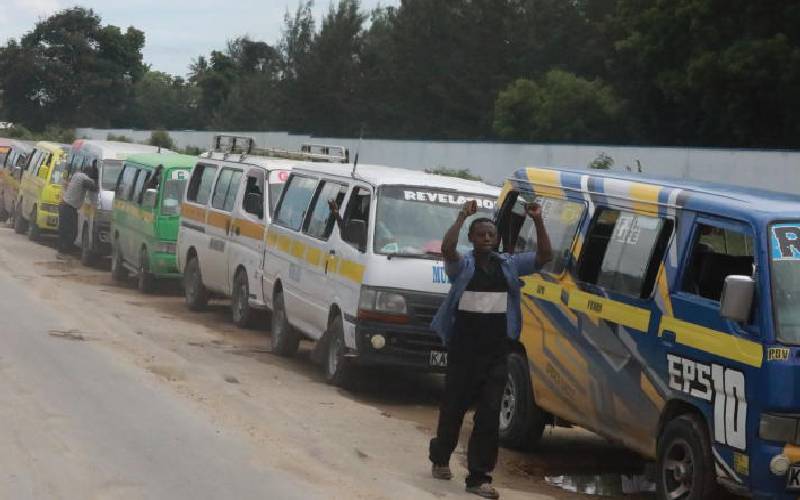 A man suspected to have escaped from quarantine at Nairobi's Kenya Medical Training Centre (KMTC) has described how he sneaked past police road blocks to reach home in Kericho.
A number of road blocks have been mounted around Nairobi to prevent movement of people and vehicles beyond the borders of the metropolis.
Nicholas Kiplang'at, 22, has denied that he was one of the 50 escapees, but admitted travelling from his work station in Kiambu County, arriving in Kericho on Thursday night.
He made the journey to resolve what he described as 'family issues' with his wife.
Kiplang'at works at Thika Simbi Roses flower farm. He says last Thursday, at about 3am, when everyone in his neighbourhood was fast asleep, he left his house, flagged down a boda boda that took him to Gatura area in Thika.
He paid Sh800 for the short trip, marking the beginning of his journey home.
Between his house and Gatura, the motorcyclist and his passenger did not encounter a single police officer.
"The boda-boda rider was not afraid. We did not come across any police on patrol throughout the journey," said Kiplang'at.
It is at this point that Kiplang'at's story begins to sound blurred.
He insists that by sheer luck, he found a motorist heading to Kisumu and looking for a passenger, and that at 7am he boarded the red Toyota Prado after offering to pay Sh1,500 to Kericho town.
The two by-passed Nairobi by using a series of back roads through Gatundu to Nakuru.
"The driver and I were the only people in the vehicle. Traffic police flagged us down near Chania river near the border between Murang'a and Kiambu. Our temperatures were taken before we were allowed to proceed," he said.
The same process was replicated at the entry point into Nakuru County before the duo was allowed to proceed with the journey.
At Kericho, Kiplang'at thanked his benefactor and the duo parted ways. He says he does not recall the vehicle's details but it was heading to Kisumu.
From Kericho, he then boarded a Toyota Probox to Kaplong shopping centre, paying an additional Sh800 to reach his parent's home in Teritabmoita village on Thursday night.
The entire escapade cost him about Sh3,500.
Kiplang'at would have gotten away with it had it not been for his hawk-eyed villagers.
Kericho County Police Commander Silas Gichunge said Kiplang'at was tracked down by security agencies through his mobile phone.
But Kiplang'at has disputed this, insisting that he was "betrayed" by "nosy" villagers who tipped the police about his arrival.
Police have also disputed Kiplang'at's explanation of his trip. They suspect he made prior arrangements with the motorist, who drove him to Kericho and may be lying to protect his benefactor's identity.
According to Gichunge, Kiplang'at may have used a boda boda out of Nairobi after escaping from KMTC.
Even as Kiplang'at spoke, another man suspected to have escaped with him is also being held at the Kapketet KMTC.
Franklin Korir declined to speak to the Press, but Bureti OCPD Felicia Nafula said he surrendered at the medical facility after police announced that he was a wanted man.
Police say Korir traveled from Nairobi to Nakuru and on to Sotik on a matatu. He then walked home in Tabiata village about three kilometres away.