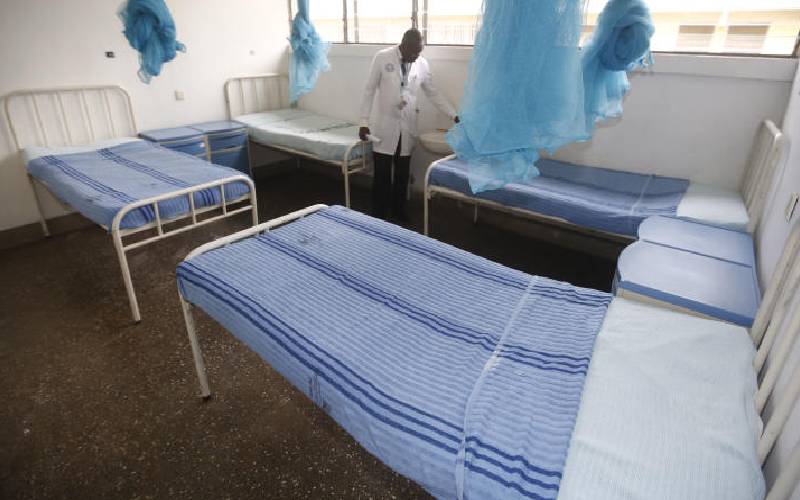 Detectives from the Directorate of Criminal Investigations (DCI) are investigating how a 36-year-old man, currently quarantined in Nakuru, arrived in the country from South Africa.
The suspect was flushed out of his father-in-law's home in Lanet Estate, Bahati on Thursday.
Nakuru County Criminal Investigations Officer Michael Mwenze said police were alerted about the man's presence by residents of the estate.
According to Mwenze, preliminary investigations indicated that the man arrived in the country on April 16, 2020 and proceeded to stay with his father-in-law.
"Members of the public raised an alarm saying the man was causing anxiety. A team was quickly dispatched to the home where he was arrested," said Mwenze.
Read More
Sent to quarantine
Police and officers from the department of public health took the man to Kenya Industrial Training Institute where he will be held for 14 days.
"We are investigating possibility of wrongful entry into the country by road especially from countries where a lockdown has been imposed. We want to know how he found his way here," said Mwenze.
Police suspect that the man sneaked into the country by road through unofficial border points.
Mwenze added that investigations are ongoing to get more details about the man, including why he left South Africa.
"The most prudent step we took was to quarantine him. When he is through with quarantine, we shall have a credible investigation report," said Mwenze.
The source told The Standard that although it is yet to be established when the suspect left South Africa, he arrived through Mozambique and Tanzania and entered the country through Isebania.
The man has been staying with his in-laws for a week