Pathologists: Even the dead can infect the living with virus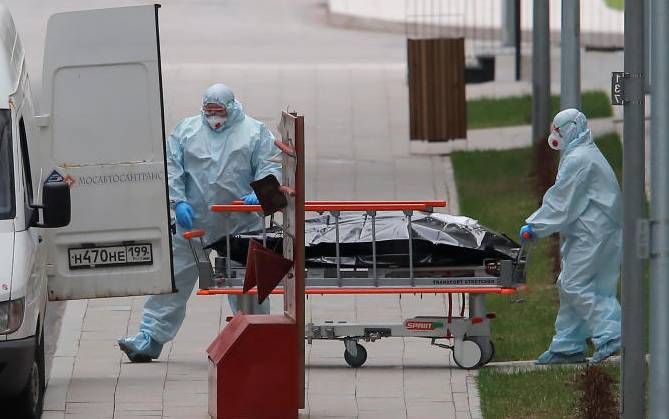 It is possible for one to contract coronavirus from the body of a person who has died from Covid-19, a pathologist has said.
Emily Rogena, a professor in human pathology at Jomo Kenyatta University of Agriculture and Technology, says corpses can expel fluids while they are being moved or transported, putting the lives of those examining or handling the bodies at risk.
"The virus can stick to surfaces for longer hours and that's why double body bags are used to ensure there is no leakage of body fluids," Prof Rogena, who is also a private forensic pathologist, says.
This revelation comes in the wake of reports that a Thai pathologist died from coronavirus after catching it from a body in what is believed to be the first case of its kind.
Infectious samples
According to a report authored by two doctors and published in the Journal of Forensic and Legal Medicine, the pathologist who worked in Bangok came into contact with a Covid-19 corpse.
Rogena says pathologists are aware when dealing with samples that are highly-infectious by wearing personal protective equipment to limit exposure. Further, with the pandemic, they have recommended that fans not be used in mortuaries.
"During this pandemic, one can only carry out an autopsy if they are sure they are well trained for a particular technique they are using, and the surrounding must support the procedure they are doing, like the negative pressure rooms," she says.
"Also, one should have enough clinical information before starting a postmortem just to rule out the chance that the person died from Covid-19 by reviewing their clinical background."
Rogena further advises her colleagues not perform postmortems in instances where a hospital physician has certified the patient died from the coronavirus disease.
Local pathologists have come together under the Kenya Association of Clinical Pathologists (KACP) to support the developments of systems for dealing with those who die from Covid-19.
The disease is classified as a group 3 (HG3) disease, like hepatitis B and C, tuberculosis and Sars, as its agents can easily spread in the community.
Rogena says if a pathologist is carrying out a procedure and finds an infection in the lungs, they should stop immediately and disinfect the body to avoid the spread of the infection.
"Covid-19 is viremic and can be detected in blood, so any body fluid is potentially infective and that's why we use a packaging system that is leak-proof.
"Covid-19 is a respiratory pathogen and can be transmitted via respiratory droplets, but also through the blood of a viremic patient."
She adds that after the pandemic, Kenyan culture, when it comes to handling the dead and burials, might change as people adapt to new ways.
"Culture is determined by society and the community. Culture is not static, it has to change at some point and keep evolving in a positive way. People may see the good in faster disposal of bodies," she notes.
Rogena also asks the public not to stigmatise families whose kin die from the virus by making them feel like they are the cause or that they may also die.
"Health workers conducting the burials should ensure they follow stipulated burial policies so as to maintain the dignity of the dead. When disposing the dead, environmental safety should be observed. After the autopsy, the body should be packaged in a way that is safe for the environment and the grave should be a standard six feet deep to limit exposure," she adds.
Family involvement
Rogena says body viewing is limited to identification, with the next of kin supported to identify the body prior to the closure of the body bag.
"Grief is one of the stages families go through and they need counselling. This is where healthcare workers need to come in by giving the right information since burial is within 48 hours."
And as the number of those who become infected, sick and die from coronavirus increases, Rogena says pathologists will continue to follow their mandate to investigate and determine the cause and manner of death.