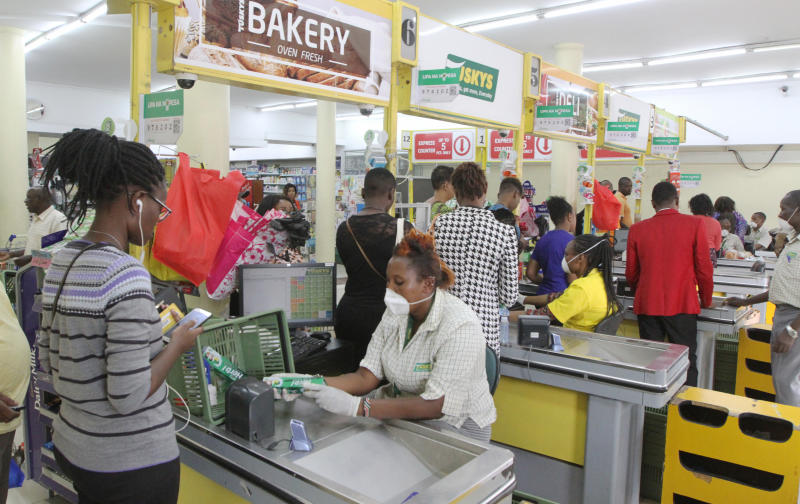 The incomes of eight in 10 Kenyan households have shrunk owing to the coronavirus pandemic. A new survey has for the first time quantified the impact of the global pandemic on local families. Consumer Insight, a research firm, carried out its survey across 10 African countries, including Kenya, and additionally found that nearly three in 10 Kenyans – 27 per cent – do not have enough food to last more than a few days. This is against an African average of 45 per cent. With debate raging on the likelihood of a total lockdown, the survey cautions that a huge proportion of Kenyan households could run out of food.
SEE ALSO: Be warned! Drinking tea and juice won't prevent pregnancies
Further, in the research into how Covid-19 has impacted consumer behaviour, Kenya fared the worst among the countries surveyed on household preparedness to tackle the disease. "... the income levels of 67 per cent of those who were interviewed in African markets have also reduced, with Kenyan worker incomes recording the highest rate of reduction at 76 per cent," the firm reported. Other countries surveyed recorded a relatively lower impact of the virus on earnings, with Nigeria at 66 per cent in and South Africa at 44 per cent. Both economies are much bigger than Kenya's, which could explain why households there are better cushioned.
Daily routines
SEE ALSO: Step of hope as 587 people recover from Covid-19
Consumer Insight did not, however, break down which sectors of the economy the affected workers are employed in, though other studies have listed tourism and entertainment as among the worst hit. In Kenya, the State has shut down all entertainment spots as a measure to ensure social distancing, which is cited as a key pillar in combating the spread of the coronavirus disease. Thousands of workers in these sectors, including waiters and bar staff, have been laid off or have had to make do with pay cuts as their employers try to survive the ravages of the pandemic. As of yesterday, Kenya had confirmed 142 cases of Covid-19, with the infected mainly being people who had travelled outside the country and had returned within the last month. Four people have died as a result of the coronavirus disease, informing the terse interventions that have resulted in job losses.
SEE ALSO: Businesses bet on flights resumption
Consumer Insight Managing Director Ndirangu Maina reported that 80 per cent of all respondents have had some changes to their daily routines.
Hoarding products
In Kenya, a 7pm to 5am curfew imposed a week ago has complicated matters for businesses whose opening hours have been trimmed, with the direct implication being lost opportunities. Consumer Insight also found that Kenyans were the most likely to stockpile products despite fast-declining incomes, setting them apart from fellow Africans. "... stockpiling is slowly becoming the new norm, with research findings indicating that stockpiling in the face of the virus is likely to grow in the future," Mr Maina said. The rate of Kenyans planning to stockpile is the highest among African countries at 68 per cent, compared to a continental average of 56 per cent. South Africans seemed least concerned about hoarding household products, such as foodstuff and hygiene products. "Even so, stockpiling remains very much a matter of one's current financial capability," Consumer Insight reports, which is a rather peculiar finding for Kenyans whose pockets have been hit the hardest, yet they would still prefer to stockpile. And while nearly half of the continent indicated that they were food insecure beyond just a few days, it is in Kenya where the situation was most dire. Of those interviewed in Kenya, 27 per cent reported that the food they have in stock is unlikely to last them beyond a few days, a finding that should inform the authorities that rations should be provided in case of a complete lockdown. On the products Kenyans are hardly buying now compared to before the outbreak, there were either little to nil purchases of cigarettes and alcohol. On the flipside, demand for home-care products, personal care items and painkillers increased. In general, the research found that two in three households in Africa are changing purchasing habits, with one in four households in the surveyed markets purchasing more products as a result of the virus. "Even though the trajectory of the virus makes it difficult to project too far into the future, Africans seem to be apprehensive about the future anyway, with 57 per cent of those interviewed saying that they expect the severity of the crisis to increase in the coming days," the study reported.