ICC warns Kenyans against abusive comments and bullying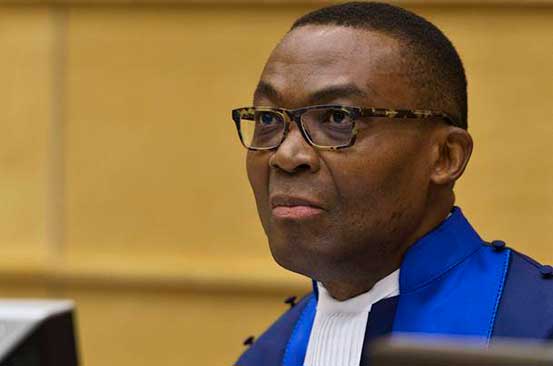 THE HAGUE: Presiding judge in the case against Deputy President William Ruto at the International Criminal Court issued yet another strong warning against alleged bullying of the court by the Kenyan public.
In a warning delivered during a status conference for Ruto's co-accused Joshua arap Sang, Chile Eboe-Osuji, the Nigerian judge, said the court is not impressed by the "unending stream of clamour" through the Kenyan media to influence the outcome of the case.
On August 19, while admitting the use of prior-recorded testimony in the case, the judge bemoaned unprecedented conduct of Kenyan politicians, institutions and leaders "whose object has been to stall the case or influence outcome".
Public discussion, especially among politicians allied to Ruto, peaked when the court allowed the use of prior recorded testimony on August 19. A series of prayer-rallies have been held in various parts of the country during which all manner of epithets have been hurled to the court. "Abusive commentaries have been issued against the court and the judges when judicial decisions have been issued that have not been to the liking of those making those commentaries, of course, in apparent hope of bullying judges in to the groove of these sentiments," Osuji warned Friday.
PUBLIC UTTERANCES
He described as "astonishing" the ongoing public discussion of the case "in the context of an active criminal trial: "We are not impressed, not in the least."
He said the judges will not pay heed to the campaign to influence them. The clamour in the media, he said, will remain wholly without a fact in the outcome of the case.
"We must hope that this sort of conduct could never mar the norm of the context in which justice is administered in any place and secondly in this case," he said.
"In particular, what controls and will continue to control the outcome of the decision of the chamber on any matter will continue to be the evidence and the law in their best appreciation by the judges and the judges alone."
He said those leading the campaign to influence the court should save themselves the trouble "for the only thing that they achieve in the clamour is to shore up the imperviousness of the chamber to them."
He said people should leave the case alone and let the judges decide.
In his earlier warning in August, Osuji had complained against high profile campaigns on the diplomatic front and parliamentary debates and resolutions affecting the case.
"Such reported public utterances of community and church leaders and elders depending on the particular cultural ethos of the given community, may also contribute to the chilling atmosphere that witnesses may find intimidating — even merely in the manner of news reports, let alone when the reported events actually occurred," he said.