Sand dealers, Machakos county government lock horns over harvesting ban
A conflict is looming between the Machakos County government, sand dealers and transporters after the county assembly passed a by-law that bans the harvesting of sand in the county.
The passing of the Motion, which was tabled before the assembly last week by Ndalani MCA Stephen Muthuka and which received overwhelming support from a majority of MCAs, has been roundly criticised by key stakeholders.
Yesterday, traders in the sand business in Machakos County accused the assembly of 'sneaking in' legislation which could have adverse effects on their businesses.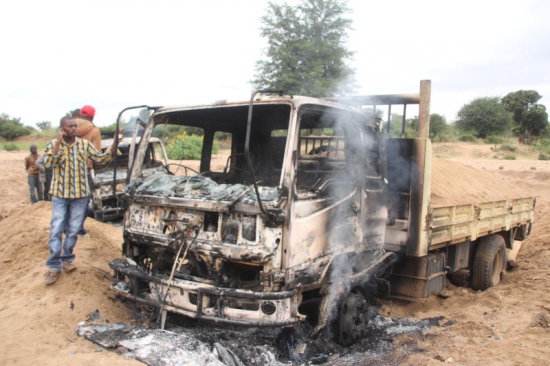 They said the law had been passed without proper procedures and complained that stakeholders were not consulted.
The sand dealers gave both the assembly and the Executive 14 days to withdraw a notice directing the Chief Officer in charge of Energy and Natural Resources to enforce the ban.
Enforce resolution
The notice dated August 6 released by assembly Clerk Felix Mbiuki and copied to Machakos County Commissioner and the Executive Committee Member in charge of Decentralised Units, has triggered protests from the sand dealers.
It reads in part: "A Motion to ban sand harvesting was tabled in the assembly on August 4 2015... You are hereby informed to act accordingly to enforce the resolution and file a report of progress with the Assembly within 60 days."
Licensed businesses
But one of the sand dealers who requested anonymity protested.
"We are contesting that directive because we, as important stakeholders in this sector, were not consulted prior to the drafting of the said motion, whose passing has already begun hurting our investments a great deal."
The traders threatened to hold demonstrations should the relevant parties fail to withdraw the legislation, which they claimed was ill advised and intended to destroy their businesses.
"We have licences allowing us to do the business within prescribed areas and any decision to overturn the same must be procedural.
"Furthermore we are incurring huge loses and financial institutions have been on our neck to recover their credit from most of us," said another trader.
But Mr Muthuka dismissed protests from the traders.
"Kenya is large enough and they can as well scoop the commodity elsewhere, but as for us, we shall not relax the laws because of complaints by selfish business people," he said.
Arsenal 'offered PSG star'
Arsene Wenger is no stranger to signing young French players, and could be interested in a swoop for Rabiot.