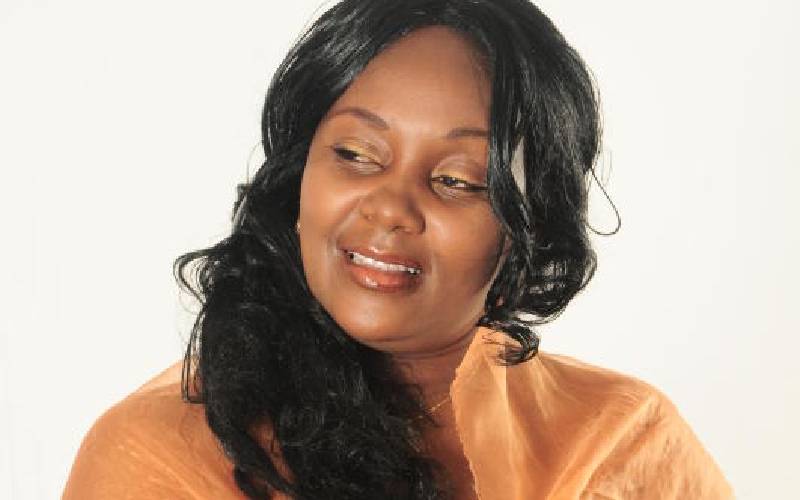 The past can, sometimes, be overwhelming and hard to bury, especially if it occasionally slithers in and out of your life.
For some celebrities, the call of fame is so strong that walking away from the spotlight after showbiz success is not an option.
Others feel trapped in the dead-end cycle of fame's merry-go-round, and take different career paths out of fear of losing sight of themselves.
Caught in the glamour, many more, however, continue to feed into the image that brought them meaning and a sense of success.
Not so for Murang'a Woman Representative, Sabina Chege, who has severally battled to set the record straight and rewrite the narrative surrounding her appearence as John De'Mathew's Njata Yakwa vixen.
In the feature, the ever-poetic De'Mathew won the hearts of Kikuyu music lovers at the turn of the millennium by singing to Chege, then spotting box braids and simple huggie earrings, to "you are my star. My happiness is only with you."
The hit collaborative effort led to speculation she was De'Mathew's lover - rumours that persisted even after the singer, touted by some as the greatest of his generation, died in an accident along Thika Road in 2019. De'Mathew's follow-up with Njata Yakwa, Ngoro Gitina, which he sang in praise of the ex-Tausi actress and former Kameme FM presenter for popularising his music, did not help matters.
Setting the record straight in 2020, however, Chege, who now boasts a polished buzz cut, prides herself in an illustrious stint at the August House said nothing could be further from the truth.
"De'Matthew released the song in 1999 before I met him. I featured in the video much later. I was not the Njata, I just acted," said Chege.
Size 8 gospel jump
While the Woman Representative was making attempts to escape her vixen past, gospel singer Size 8 was pulling out all stops to dump her whole secular catalogue.
Born Linet Munyali, Size 8 made the surprise move to switch to gospel music in 2013, three years after launching a fly-kick at the door of Kenya's male-dominated showbiz scene to become the most sought after songbird in the country.
The switch by the Vidonge hitmaker shook the industry and captivated her peers among them Sauti Sol's Bien-Aimé Baraza, who in 2020 disclosed that Size 8 walked away from a Sh50 million payday.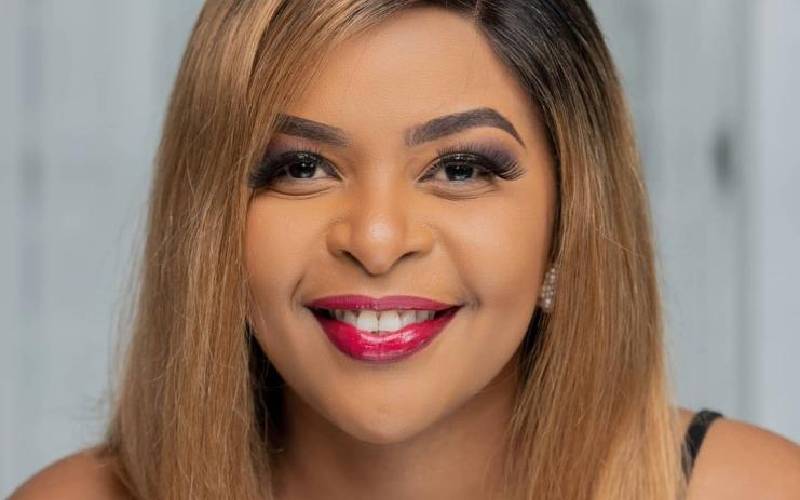 According to sources, Size 8 also rejected offers valued at over Sh10 million during that year's campaign period and turned down multi-million deals.
Size 8's decision was, however, not rushed – but calculated and slow-turning, just like her measured growth under Clemo's Calif Records, where she belted out her self-titled track Size 8, Shamba Boy, Fire and Vidonge.
Above all, it was an answered prayer for her preacher parents, Esther Njeri and Samuel Munyali, who had reportedly always besieged her to seek salvation and sing gospel music.
With her mind and soul made up, she crossed over and released Size 8 Reborn, Afadhali Yesu and Mateke, among others, cementing her legacy in a decisive and persistent message to the apprehensive gospel industry.
To her doubters, however, her best and lucrative years were on the secular scene.
A position Size 8 disputed in 2017 when she revealed she earns more as a gospel singer. The songbird noted that she wiped her slate clean when she transitioned and stopped listening, benefiting from or performing her secular music.
Princess Farida
Then there is former 'Queen of Chakacha' and singer, Princess Farida who made the same jump from the secular industry.
Raised a Muslim in Mombasa, Farida was all the rage in the late 1990s for her sensual Chakacha dance moves, and reigned as queen for years. So popular were her routines she claimed a former president's son wanted to marry her.
While her career in dance raked in cash, her exploits as queen almost turned deadly on several occasions. In Dubai, where she was once based, it is said a smitten policeman camped at her hotel after watching her perform and was hell-bent on marrying her.
An incident that almost mirrored a heart-wrenching encounter during her quest for her third Queen of Chakacha crown, after she was ambushed by hitmen hired by her competitors. Tired and rejuvenated with a new sense of purpose, she called it quits in 2004.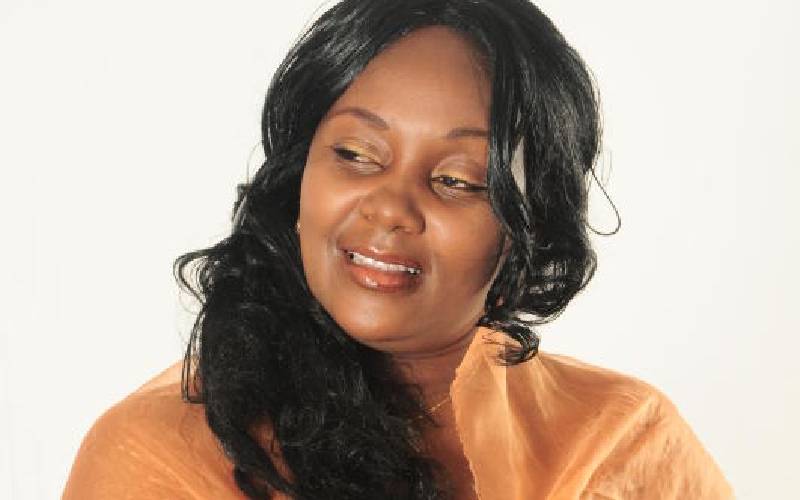 Like Size 8, she found comfort in religion and converted to Christianity. Speaking about her marriage, life as a preacher's wife and gospel singer, Farida said her Chakacha days are over, but men who have not let her past go still hit on her and are still not convinced that she is saved.
Her husband, Isaac Migwalla, in fact, did not know that she was the famed Chakacha dancer until much later into their relationship. "My inbox is always filled by men who say I am beautiful and they want to marry me. A son of a Kenyan tycoon kept on pestering me until I blocked him. Another star kept on saying he would give anything to have me. What all these men do not know is that my husband reads all those messages and responds to them," said Farida in 2021.
King of Taarab
In Tanzania, no one has faced backlash over his past more than the self-proclaimed King of Taarab, Mzee Yusuf. The singer, arguably one of the greatest Taarab singers of his generation, quit the genre in 2015 for Muslim devotions – Qaswidas.
Making the announcement to the shock of his fans across East Africa, Mzee Yusuf, a beloved Taarab export, said he was committing to his faith and vowed not to ever sail the waves of the sounds made famous by Bi Kidude and his contemporaries such as Khadija Kopa.
He stuck to his vows and released among a number of hits. However, in an unexpected move in 2020, the singer announced he was making a comeback after a five-year hiatus, majorly over a Sh16 million debt.
No one was, however, more disappointed by the move than former Bongo Flava star Suma Lee of Hakunaga fame who, like Mzee Yusuf, had also earlier quit secular music in favour of Qaswidas.
"If it was about debt, you would have shared on social media and gotten help from Tanzanians and fans from around the world. Remember what you said of Ommy Dimpoz going back to secular music after the life-threatening surgery?" posed Lee.
Queen of The Nile
The past for Uganda's Jackie Chandiru, formerly of Ugandan music powerhouse Blu 3, had no meaning. A grave was reportedly dug in wait for her death after she fell into hard times due to drug addiction and depression.
Dubbed, the Queen of The Nile during her prime, she tried to take her own life a record four times as the abuse wore her down and the music fortunes slipped through her grasp.
"I had a back injury and I needed to keep performing, so I was told to use Pethidine. By then, addiction had grown I was injecting myself 20 times a day. I stopped looking for the veins, all I wanted was the drug in the body, so I would just inject anywhere," the Gold-digger hitmaker told Pulse.
Her salvation was a move to Kenya for rehabilitation and a change of scenery in 2019.