Elephant Queen: Film in Jumbo awareness drive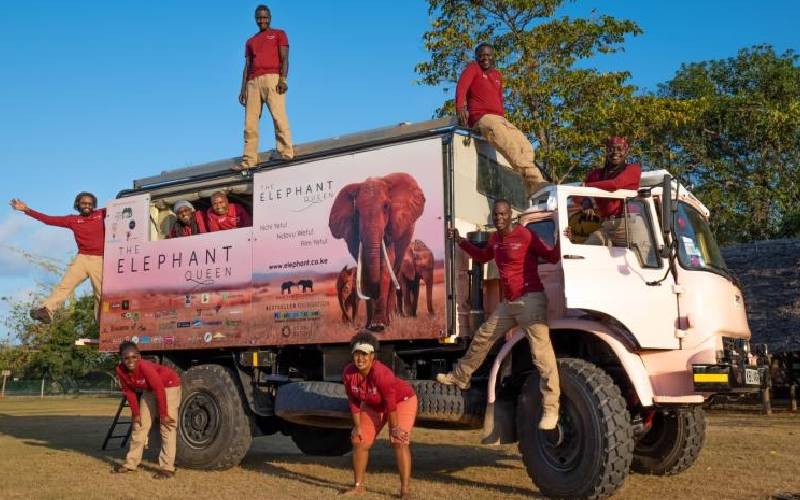 An ambitious mobile cinema and outreach programme started a nationwide journey in Mombasa on Friday.
The truck carrying the acclaimed film 'The Elephant Queen' to different corners of the country.
Its objective is to inspire Kenyans towards an appreciation and understanding of elephants and the environment.
The family-friendly documentary, filmed in the greater Tsavo-Amboseli ecosystem, tells a stirring and intimate story of the most majestic and sentient animals in Africa.
It stars the ultimate leading lady – Athena - an elephant matriarch who will do everything in her power to protect her family when they are forced to leave their waterhole.
The film, which celebrates Kenya's extraordinary wildlife and biodiversity has won, amongst many accolades, the Cinema for Peace Award, the UN World Wildlife Day Biodiversity Award and Best Cinematography at DOC NYC.
Making the film took ten years with a small dedicated team led by directors Mark Deeble and Victoria Stone and assistant director Etienne Oliff.
With support from Bestseller Foundation and joined by Save the Elephants and Kivukoni International School, the concept of a 'Mobile Cinema' was developed, specifically to show the film across the country, in English, Kiswahili and Maa.
The team left their base at Kivukoni International School to begin their nationwide journey, aboard a customised, self-contained lorry with solar-powered Airscreen-cinema equipment.
They will screen the film and engage hundreds of schools and communities around national parks and protected areas including Shimba Hills, Tsavo East and West, Chyulu Hills, Amboseli, Maasai Mara, Laikipia, Samburu, the Ndoto Mountains and the Turkana Basin.