Perfect storm sinking visual arts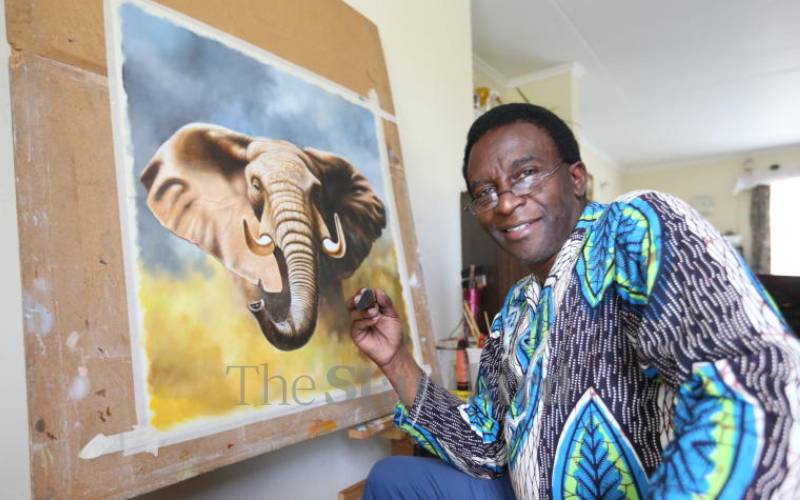 In August 2018, the Kenya National Visual Artists Association posted an ominous message on Facebook.
In the post, the association listed what it termed as "legalised malpractices" that have killed the visual arts sector, in much the same way "other local industries in the sugar, coffee, cotton and pyrethrum sectors died."
The association blamed mass importation of counterfeit art products from overseas and that can now be found in the country's supermarkets for the death of commercial art galleries which existed in Kenya before the year 2000.
Artists, the post said, have resulted to painting portraits that offer minimal returns.
The post blames the "soko huru" system for being behind the declining fortunes of the Kisii Soapstone industry, the Akamba wood carvings, Maasai beads, the kiondo (basketry), and the painting industry.
"In the Kisii soapstone industry alone, many artists left the industry for minor jobs in tea picking in Kericho, others went for security companies, others turned to criminal lifestyles to eke out a living and quite a number committed suicide after failing to sustain themselves in the struggles of poverty," the post reads.
Unfortunately, many people in society view art as a hobby and not a full-time career able to propel artists to financial freedom.
Artists have lamented how people will build a Sh10 million house, install expensive furniture or buy a fuel guzzler "but have no money to buy an original piece of art," opting for cheaper versions from local supermarkets.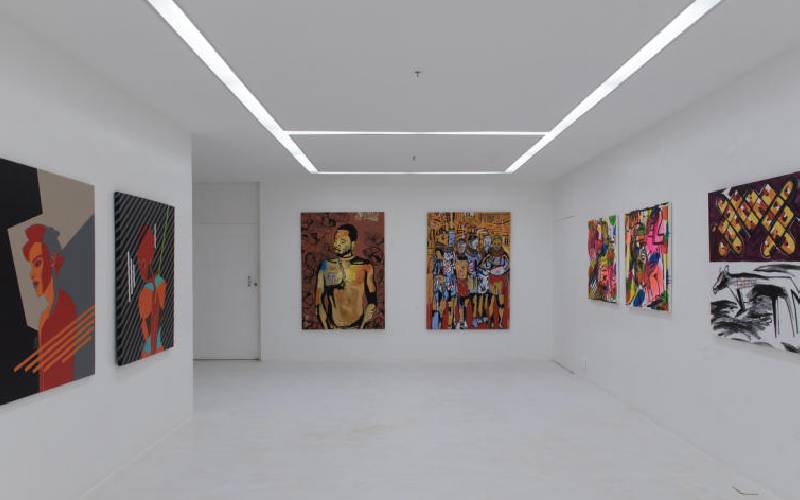 This, however, is in stark contrast to the situation in the West where artists are among the highest-earning members of society. To survive in Kenya however, artists have to lower their expected returns in order to grab some morsels from international buyers.
"Things have never been this bad," says Daniel Njoroge, who sold his first piece of art in 1979, 42 years ago. "We mainly rely on tourism to sell our pieces. Tourists are gone and we are finding it hard to reach international markets."
In some regional countries, government buildings require that artists get one per cent of art displayed. No such policy to boost visual arts exists here.
Njoroge, who describes his drawing skills as "natural talents" says there has been little support from the authorities since "government institutions do not know how to consume from artists" in contrast to some regional countries where artists earn through the sale of art to adorn government offices.
But whether they formally learnt their craft or were self-taught, producing those eye-catching pieces requires time, a lot of time. For example, those who use canvas as a medium for their paintings spend weeks, a month or more just to complete a piece, a tedious task that involves drawing even the minutest detail such as the fine tufts of hair on a lion's tail.
"Imagine a market scene. It takes time to draw all the elements found in the African market and the subtle nuances of such a scene. It could also be the wildebeest migration where you must draw each wildebeest. If you need a hundred animals in your piece, you must draw one animal at a time. There is no way of duplicating the animals since the motions are all different," says Njoroge.
Competing with computer apps
Sadly, such artists have to contend with the digital age where computer apps can sketch with the blinking of an eye.
On the other hand, unscrupulous business people, the so-called 'artists without talent', can illegally copy a piece that took an artist months to draw and sell it at price below market rates.
"Art is being diluted. Uniqueness is being diluted. You have some drawing things that make little sense for the sake of it. It's just a lack of principles. This is a reputable industry that made people like Leonardo Da Vinci world-famous," says Njoroge.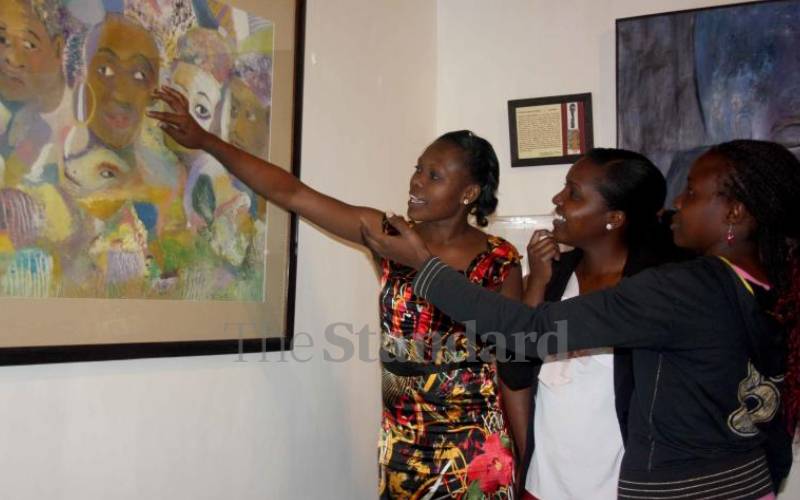 But what miffs artists most is the derision attached to art in general with some terming a "painting as too real it almost looks like a photograph."
Others have labeled the work of artists as being too jua kali, a euphemism for a low-quality product. Such an attitude, according to Njoroge dictates the price a person is willing to pay for a good painting.
"I once had a big politician come to me hoping to buy a piece valued at Sh100,000. As if taken aback, he asked me, 'Hiyo bei kwa kuchora tu? (That amount just for a piece of art?) Yet this was in an art exhibition that he had just opened," says Njoroge.
Andrew Ngurumi, the vice-chair of the newly-registered Association of Visual Artist and Collectors says art, like any other business is affected by dynamic forces including digitization "whose time has come".
He says proponents of art within the digital space are only exploiting another medium that offers alternatives in the creative industry.
"If one is used to buying clothes from an open-air market, he cannot complain if another chooses to buy designer outfits for upmarket stores. This is also the reason why some people opt for top-of-the-range vehicles while others can only afford vehicles of a lower quality in terms of performance. Market forces affect the pricing," says Ngurumi.
Ngurumi adds that a key challenge within the profession is getting artists to speak in one voice and hence maximise their returns. The many disciplines in the world of collectives leads to a fragmented market and prone to exploitation.
"We formed the association so that members can speak in one voice, to pull together while championing the course of artists in the country. We hope the membership will grow since that is the only way the body can confidently articulate for members' welfare," says Ngurumi.
The association has about 30 members who have fully paid the Sh3,000 annual fee.
Last year, President Uhuru Kenyatta ordered the Sports' ministry to create a Sh100 million stimulus package to cushion artists in the country from the ravages of Covid-19.