Fun with locally made games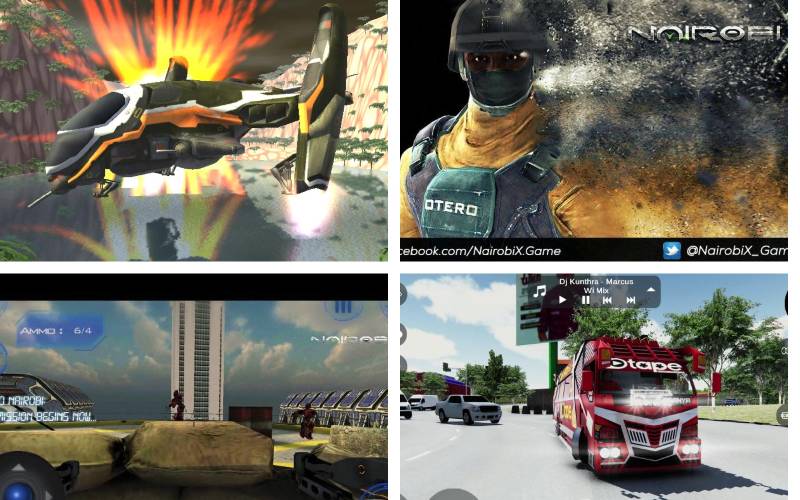 The Kenyan gaming industry is slowly taking shape. Although games built and developed by Kenyans are not talked about much, developers are doing their best in developing interactive and fun games.
The limitations that hinder technological advancements in Kenya have not stopped creative minds from building something as involving as a game, whether for a console, PC or mobile.
These games come with realistic visuals and graphics curated in relatable surroundings as well as scenarios many can relate to.
Some organisations such as Ludique Works are championing for Kenyan games. Ludique Works is a video Game Publishing Company that seeks to change the way people play in Africa while offering an avenue for people to tell unique African stories to the world.
When the Bungoma man hang on a chopper, a couple of creatives took up the challenge and immediately developed a game.
In the simple concept game, the single-player hang on the rails of a chopper while avoiding aerial objects like birds that could mess up with the chopper.
Meanwhile, one was supposed to build their strength by running into objects like a plate of ugali, a bunch of sukumawiki or better yet a piece of chicken. Since then, there have been major developments as some games have already been published and are available on different platforms. We take a look at some of them.
Wings of fury 3D
In 2015, Mekan Studios came up with a shooting game. The game is a mid-air combat shooter game that requires you to both race and survive combat at the same time.
The game although at its infancy did not receive much attention from Kenyans, the CEO of Mekan Games mentioned that it did pretty well in Nigeria.
Other games by the company include World Down Under, Craving Carrots and KnockOut 2017.
Nairobi X
Seven years ago, Andrew Kaggia developed Kenya's 3D first-person shooter and multi-player video game, Nairobi X. The game revolves around an imminent attack on Nairobi by an unknown alien colony.
Set in 2030, players assumed the role of Otero, an elite GSU Recce Squad member, who through an unfortunate twist of events, emerges as the sole survivor in a special operation tasked to defend the country.
Your main objective then is to shoot down as many as you can and in the end complete the task that your team had been tasked; secure the city and repel the alien invaders.
Mzito
Developed by Weza Interactive Entertainment, Mzito is a 2D faller platformer adventure game. You play as one of the first two Mzito and go on an epic adventure to save Africa across 15 majestic locations.
It is your duty to purge the ancient corruption and begin the new awakening. The Mzito Universe centres on cultural and semi-fictional characters that are chosen by Ancient African spirits.
These spirits symbolise the pillars of African culture and guide these characters through their journeys. These characters are called the "Mzito".
Nganya Unlimited Rongai (Matatu simulator)
This game features customisable matatus with realistic interiors; an Intelligent AI and Traffic System, realistic maps and multiple camera angles lets you ply Rongai route.
As a driver, you get to pick and drop off passengers as you use the money earned to customise your matatu and add more matatus to your fleet.
You also get to race head-to-head against your friends in the multiplayer rat race. Offered by Keybet studios, the game is available for android users.
MM2 racing 2020
You may have noticed that most games available are racing games and this one too does not fall far as you drive top-class matatus from Kiambu to Nairobi.
Although touted as a game with few challenges, you still get to launch your minibus in 'traffic' chaos as you hit the loud muffler and roll into the underground matatu culture.
Night in the wild, in heart of city
One Zone Lockdown' simply means that nocturnal outing and travel outside of one's immediate environment have become limited at best, and inaccessible.