From a tailor to king of Ohangla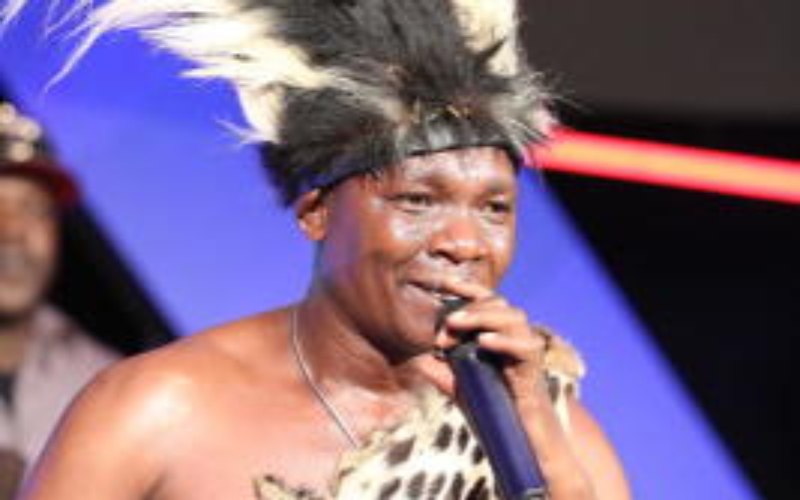 Ranked among the best in Ohangla, a Luo music genre of music that involves the playing of nyatiti, 52-year-old Tony Nyadundo is known for his evergreen lyrics.
Nyadundo, whose music career spans over 25 years, is credited with giving Ohangla a new lease of life.
Famous for his electrifying stage performance, Nyadundo is the pacesetter for many Ohangla stars; among them Emma Jalamo, Prince Indah and Musa Jakadalla.
Formerly a tailor and deejay, Nyadundo says he took up music out of passion besides prospects for better pay. He cites patience, perseverance and hard work, among the personal virtues that have kept him going.
Introduced to Ohangla music by his elder brother, Jack Nyadundo in 1992 and inspired by the late Ogembo Jasego, he formed his own band in 1996.
Since then, the musician has released108 songs and six albums and is credited with making the genre popular among non-Luo speakers across the country.
He says he did menial jobs such as selling dagaa for survival in the initial stages of his career. "I almost gave up," he says with a laugh, attributing his challenges then to fans not being familiar with his style of music.
He says his efforts were rewarded between 1998 and early 2000 when he landed opportunities to stage lucrative shows at various clubs in Nairobi and major towns.
With time, Nyadundo and his band became a force to reckon with in the local music industry as things got better.
He reckons they soon became the best Ohangla band locally and in the region.
During his musical journey, Nyadundo contracted Onyi Papa Jay (currently an Ohangla icon and bandleader) as a flute player.
Papa Jay's unique flair on Luo traditional flute known as orutu endeared him to many a music lover.
After five years together, Onyi Papa Jay quit Nyadundo's band to form his own in 2002.
Papa Jay to this day describes working with Nyadundo as a privilege that helped him make a successful musical career.
He was initially based in Tanzania before he moved to the lakeside region with Migori, Suba, Usenge and Homabay among his haunts.
Nyadundo and his band later relocated to the sprawling Dandora Estate in Nairobi where their first show earned them Sh5,000. He says things got better with time as contracts came their way locally and abroad.
The band were to make history by becoming the first Ohangla music group to tour the United States of America, performing in 48 states within one year.
They also performed in Germany and have since 2005 visited the country 14 times on invitation.
MARRIAGE WOES
Nyadundo regrets the failure of his first marriage to his estranged wife Bella, popular as Belo, with whom he sang many songs. They had two children together.
Without delving into details, he says their marriage ended in 2008.
He remarried and the couple has been blessed with six children, two of whom are in high school.
The musician who has owned a club in Kisumu for the last four and a half years, says he has invested in various parts of the country.
He decries the impact Covi-19 has had on the entertainment industry but is grateful for his fans who have stuck by him.
Born in Mwanza, Tanzania, Nyadundo lost his twin sister at a tender age.
His parents hail from Nyahera on the outskirts of Kisumu.
He had his early and secondary school education in Tanzania but dropped out in Form Two due to lack of school fees.
Nyadundo started his working life as a tailor while trying his hand at deejaying.
He joined his elder brother, Jack, then an established Ohangla musician in 1996.
He later formed his own group and moved back to Tanzania, later moving to Migori in 1998.
"My fans should brace themselves for more breathtaking entertainment," promises the musician.
To prove his intent, Nyadundo is in the process of recording his seventh album titled 'BBI' in praise of the handshake mid-wived constitutional review effort. The album produced by Ogweno of Omega Disco is set for launch in March.
Ogweno has been Nyadundo's music producer for many years.