Fearing a by-election, Harold wanted to hide in a 'banker'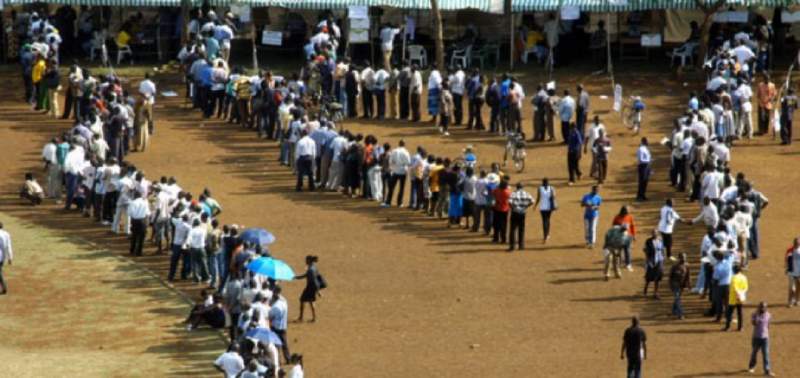 Uncle Harold has a conviction.
That life is only worth living for those who, after climbing to positions of power, smear glue on the seats of their pants so they are stuck there forever.
He has hinted that he will never step down for anyone in any of the positions he holds in Gitegi.
Harold thinks that a leader should only be forced out of a position of power by death.
If possible, the institution he led should die with him such that nobody else benefits from it.
"These by-elections are there to tell the departed goodbye. A funeral is always enough. The rest is baloney."
A recent unexpected release of approval ratings in the village has, however, rattled Harold.
In collaboration with a few individuals who are not particularly enthused by Harold, yours truly came up with findings showing that Harold's approval ratings are only rivalled by Judas Iscariot's among Christians.
"Many people in the village would rather take a dip in boiling oil than continue being led by Harold in different capacities," the report read. "The rest would rather be led by an iguana.'
A rumour from the local gossip mill, a brainchild of Harold prohibited from releasing information without his approval, went that they were planning an ouster of Harold intending to hold a by-election.
Ndumia, the assistant pastor at Harold Assemblies of Holy Associates (Haha) church was also secretly rallying members of the church to fire Harold.
Ndumia himself never attends church and is only an assistant because of a deal they struck to help Harold remain relevant.
Among the issues, he was upset about was the lack of accountability in the way the tithe money, which Sue was helping investigate, was being spent.
What he did not know was that Sue was the biggest beneficiary of the said tithe.
Sue was running yet another campaign, to have Harold resign as head of the house.
The last threat was Harold being completely knocked out of the village bar, where he frequents in secret, as the whole village knows.
The man who preaches wine and drinks wine gathers his gossip club mates inside the bar, as it is proven that with every extra sip comes a new thread of gossip.
With the country in an election mood and several by-elections coming being held, I can feel that Gitegi also wants to participate in a by-election.
Last Sunday, only a handful of congregants showed up for mass. Some who failed to appear blamed rainfall, saying that they had gone to prepare their farms for planting as Harold waited inside the church for harvest.
Others said that they were helping their sons and daughters revise for their national exams one last time.
But I knew the truth, people who had fed Harold too many times we're not willing to continue filling the offertory basket for him to dip in.
"I will hide in a bank, or is it a banker," an embarrassed Harold told me. He meant a bunker.
Hideaway from the public he did. Harold sent me to spread a lie that he had flown to Arusha to mourn departed Tanzania President John Joseph Pombe Magufuli and would be back after the burial.
This would give him enough time to re-strategise and recapture the confidence of his followers.
But Ndumia and co did not back down.
A surprise call came yesterday saying they intended to carry on with the by-elections.
With yours truly the only person who can be trusted with mathematics in the village, Ndumia and company wanted me to tally the votes.
Uncle Harold is also averagely good in mathematics, but unlike in many African democracies, someone on the ballot would not be allowed to be part of the tallying team.
I went in and started my tallying after a secret party had been sent around the village to collect people's votes. To see how much the villagers hated Harold was painful. He always thought he was the village's Messiah, oh so loved by the masses, but in terrible handwriting, and with names misspelt, people were now rooting for Ndumia and Sue to replace him.
I noticed something unusual. The handwritings used in the papers were only two, carefully altered to look as if tens of people had written.
One was Sue's, and in every place it appeared, the voter had chosen Sue to be the village, church and gossip club leader.
I changed the results and declared Harold the overwhelming winner.
I told Sue and Ndumia that should they threaten me, I had enough evidence of their dirty methods.
The announcement of Harold's win swept through the village like wildfire and today, the church was packed beyond capacity.