Networking: How to remain authentic to your connections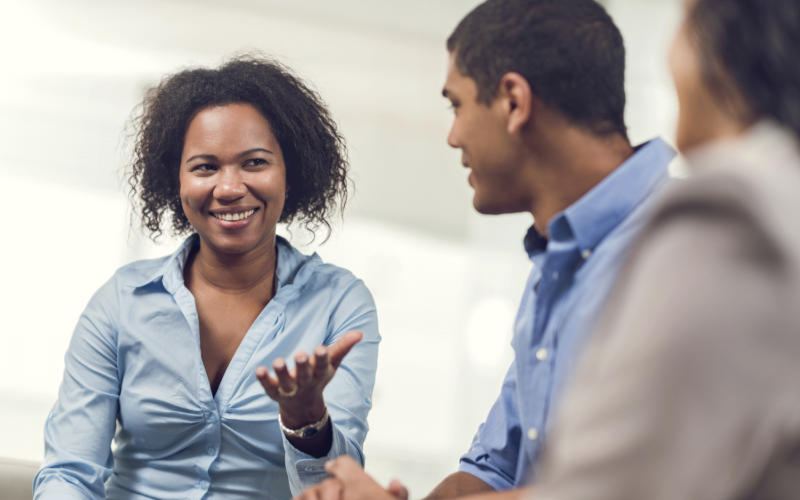 Have you ever attended a business conference and observed how everyone else working the room while you just can't find someone to start up a conversation with? You might feel outnumbered and opt to stick to your lane as everyone else feels out of your league. Networking is not as easy as it seems to some of us and it doesn't come naturally. You might feel like an impostor, and sound less authentic than you would like.
Don't force it
Forcing conversations makes you look inauthentic. If you are not a fan of starting up conversations with strangers on media platforms like LinkedIn, find something in common and start from there.
They will not feel like strangers anymore. You can also opt to initiate conversation with a person you already know, people who would like to pick your brain will chime in. Connect genuinely; nobody would want to bond with a phony.
Networking is not a transaction
Networking is about interacting. It is about connecting with people to form authentic long lasting business allies. You do not have to get something by the end of your fist encounter with someone.
There are uncountable intangible gains you can get from engaging a pool of clients, competitors or experts in your field. Advice, knowledge, referrals and opportunities for partnerships are the gains that come along over time.
Make a genuine effort to want to know the values they live by and maintain the connection. That way, interacting with them will feel less like a transaction and more like establishing a mutually beneficial relationship.
Flip the script
Networking is not only about what you stand to gain but also about where you can offer your assistance. That "I'm glad to help" attitude will showcase that you are not the all "me, me, me!" kind of guy. Be willing to put in some investment.
It will feel awkward if you just appear as a person who wants to use people or take advantage of them. Attend networking events prepared with something of value to offer. It doesn't have to cost an arm and a leg, but something thoughtful will go a long way.
Additionally, you will feel less guilty when asking for professional assistance when you need it.
Value quality rather than quantity
"It's better to have fewer, richer conversations than many surface level exchanges. The number of interactions isn't nearly as important as the substance," advices career Coach Chrissy Scivicque.
For introverts who may feel out of their comfort zones in networking events, this is the best way to ensure effective networking.
It is easier to identify the win-win with more reliable connections. It is also easier to build a rapport with fewer and more reliable people. It will make it easier for you to maintain communication and reach out in the future.
Practice delayed gratification
Expecting instant gratification can be disheartening. You will always come out of networking events a dejected soul.
Do not expect to get your target contact at the first meeting. It is a good morale booster when it happens, but don't beat yourself up when things don't come through for you. After all, anything worth having does not come easy.
What makes effective networking so hard?
Our preferences: We always want to work where we are comfortable, hanging out with people we know and like. The herd mentality kind of thing. Even though such company will make us feel at home, with similar opinions, it limits our chances to explore what new connections have to offer. We limit our exposure to who we already know and miss out on what more the professional world has to offer.
Our mind sets: It's not easy to ask for help; however, no works one thrives in a vacuum. Naturally a mutually beneficial business relationship takes time and investment. Certain vulnerabilities will be exposed. Beneficial partnerships thrive when given a chance to cover these vulnerabilities. That is how you can ascertain that your networks add value to your professional life.
We don't strategise: When networking events are only for random meet ups, nothing will come out of them. What one needs to do is connect. Maintaining connections entails making deliberate efforts to schedule time for worthwhile networking.
We fear embarrassment: Following up is not easy. It is natural to be anxious about starting a conversation. You could actually embarrass yourself at it. To counter this, do some research. Find some background information that will give you an idea of who the other person is, their likes and dislikes. Cliché statements may turn your respondent into a closed book simply because they feel forced to answer to your questions again and again.