Don't study or train for a job. Do it for ideas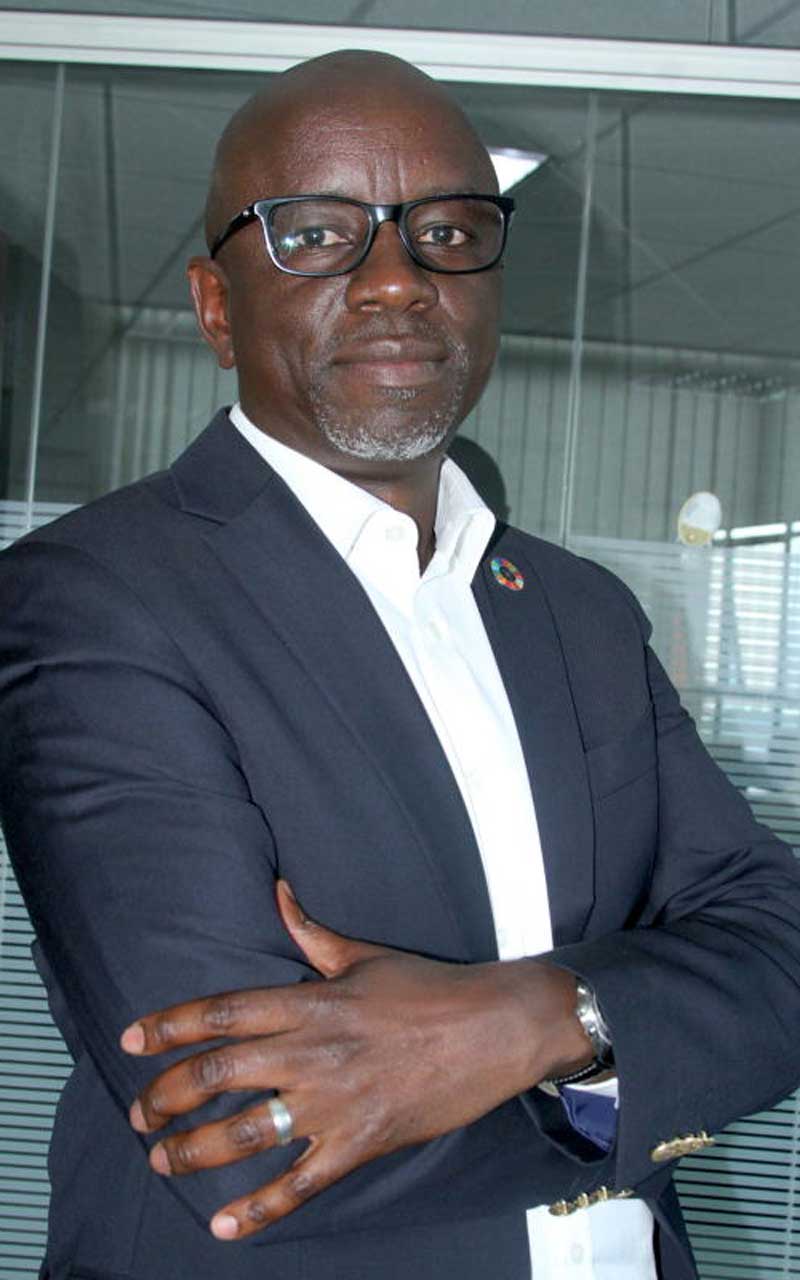 I love mornings for its crisp, cold air. I enjoy my morning runs better than my evening runs, and to be honest, I go for evening runs when I feel guilty after not exercising for a while. My days are not always regular. I wake up at 5 or 6am and go for a run that takes up about 40 minutes. I'll then get ready for work, have breakfast and I'll be at the office at around 7.30am. But if I'll be working in other regions, say Mombasa or Kisumu, I get up at 4am to be on a flight by 6am.
My job entails making sure that we run the business according to plan. Every business has a plan in terms of the number of customers you need to serve in a day, the amount of revenue you're tracking and how your products are doing. I monitor that on a day to day basis. The ultimate goal is to make sure that we're creating more value for both our customers and the company.
When I get to the office I go through reports – what happened the previous day, how the network is performing, how many customers called, what they called about, and the technical aspects of the business, among others. I have most of my meetings in the morning. Sometimes I go out to lunch with a client, a customer, or colleagues, but mostly I have lunch at the staff cafeteria. When I get back, its meetings and if there are any projects we are working on, we work on advancing them. I leave the office at 5 or 6pm.
The job you do has to have meaning and for me, what I love most is working with people. The most wonderful thing about Telkom is we are able to connect people – whenever they want to talk with loved ones, seek knowledge, look for opportunities, and so on. I like that about this role.
One of the challenges we face is the evolving tastes and preferences of consumers. The world is so open now. Consumers have so much access to information and they are very exacting in what they want. At Telkom, we are proud to be the preferred brand by the young and young at heart because we offer quality service in data and voice. The exciting challenge is maintaining its good quality, and we have a dedicated team that's always meeting that challenge.
I have two projects that I work on during my free time. I belong to a global network called THNK. It seeks to solve the world's largest societal challenges by supporting global leaders to unlock their full creative leadership potential. We meet four times a year in Europe and the issue we're focusing on this year is the fashion industry's impact on the environment. Textile dyeing is the second largest polluter of water globally, for instance. One can dismiss this as a developed world problem but we have the same rivers and the same oceans. At THNK we're learning new ways of thinking, how to think more creatively about how to solve problems. When we meet one must also have a personal project they're working on and mine is on investment model. I'm trying to find an investment model where creativity, rather than money, plays a bigger part. The second project is I am an executive coach. At any time I have two or three clients. Coaching is a relationship of equals; the only difference is I have training in it. I am able to listen to the client's issues, but not to provide answers.
I have three coaches: a peer coach, someone at my level who I can always bounce ideas off; a life coach, someone I talk to every month If I have any issues; and a project coach, someone I can share with the technical aspects of any project I have. That helps me. It is always good to have someone you can share your ideas with. Thinking alone is good. You can be very brilliant but others can serve as a mirror, especially if they are well trained to do that.
The best career advice I ever got was to do what I like. The best advice I'd give is be interested in whatever interests you. The world is changing so fast. The old careers that our parents prescribed for us may not be there in the future. My son is 10-years-old and when he'll be 20, there will be new careers that have not been born today. So be interested in whatever interests you and excel at it. It may not seem like much today but it will with time. Who knew that you could study psychology and combine it with computer science to come up with something called Facebook? People should not study or train for jobs, people should train for ideas because jobs can be created out of ideas.
I love spending time with my family. I have two children, 15 and 10, and last weekend we went camping in Nakuru. It was great because we all slept in one tent and there was no TV or internet. My wife took away our phones so we had to talk, and we haven't talked like that in a long while. That was very enjoyable. I also like visiting my mother upcountry in Homabay and this time of the year, the landscape is green. I love that when I sit on my veranda I can see the village across the valley, and it's calm and quiet. Once in a while, I play golf over the weekend. I love walking. I just take any direction and walk for two hours and come back.
In a year I read 24 to 30 books but this year has been a struggle. I've only read half a book so far, on development economics. I picked up Becoming by Michelle Obama over the weekend. I've read a few pages and it's very enjoyable so far. I plan to share it with my daughter when I am done. But the last great book I read, although it was a bit scary, was Sapiens: A Brief History of Humankind by Yuval Noah Harari. I found it unsettling because the writer claims there is no God, but a very thought-provoking book all the same.
The last great thing I listened to was old country songs last weekend as I was driving to Nakuru and singing along to them. I'm currently watching Street Food on Netflix. I enjoy seeing the different offerings and the fact that there is no class involved in eating off the streets.