What mama taught me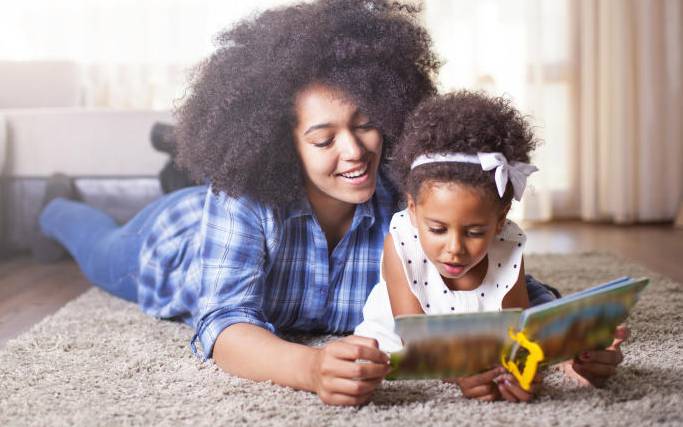 I am sorry I didn't pamper mama enough
Lee Njiru, Press Secretary of former President Daniel Moi
My mother, Grace Cuka, died in 2013 at the age of 96 years. From 1946 to 1998, she was the treasurer of the Salvation Army Runyenjes Corps. She commanded so much respect that I always prayed that I should never be the one to cause her heartache. I knew that any criminal offence or serious social misdemeanor on my part would render her contemptible in her church. So, whenever I was about to cross the red line in any undertaking, my mother's apparition would appear and stop me. When we buried her in Runyenjes, I confided in an elderly German lady in Embu town that I felt distraught after losing a mother who used to moderate my life. She told me, "Your mother will do a better job guiding your life since she is watching you from above. This is a better vantage point." So far, my mother has not disappointed me. With her prayers I have cleared hurdles which appeared insurmountable. I tried to pamper my mother, but I am sorry I did not do enough. I want to reveal to my daughters that I pamper them in memory of my late mother. My father ran away from home in 1952 to escape detention by the colonial government which was trying to emasculate the Mau Mau movement. I was three years old then and had five siblings. My father came back in 1961. My mother struggled to cater for us during that time. A woman of grit, extraordinary resilience and faith in God.
I invest in family because of her
Simon Mbevi, Executive Director at Transform Nations
My mother raised 10 of us into responsible, godly and mission-oriented people. My father died when I was eight, so it was my mother who did the giant part of parenting. When a bus knocked down my dad just outside our homestead, it was the first time to see mum cry publicly and loudly. After we buried dad, we hurdled together in one of the rooms, a mixture of grief, fear and sadness enveloping the home. Mum walked in and said words that she would so often repeat, "Let us be strong, hope in God and trust that things will work out okay. We will make it through life." When she attended my graduation ceremony as I got my law degree, she gave me a hug and said, "We have hoped in God, we have trusted him, and look where you are. The future will be bright, there is a lot more in store for you." In many words she was telling me what she has exemplified all her life: keep hope alive. At 84 today, with all her children educated and making an impact in the world, hope is alive. She also taught us to choose generosity, quoting a biblical verse, "It is more blessed to give than to receive." She was, to us little children then, annoyingly generous. She hosted many with an open heart, gave to the church and to God's work, donated things to the needy and never held back. Her actions put lots of credibility to the message she said, often enough for us to get it. She taught us that love conquers hate. Mum led us into a very cohesive family. We have a family WhatsApp group with her photo as the profile picture. She has been a symbol of unity in the family. Today I value and invest in family, seek peace and build bridges, walk in generosity to the poor and the needy, trust God and keep hope alive because of what I saw and heard from my mother.
She taught me to value my health
Suzie Wokabi, Founder and CEO at SuzieBeauty
My mum is my best friend. I'm her last born. She calls me toto and I'm 42! My mother taught me to pray and believe, to take my health seriously, that family comes first. This has taught me to prioritise my two babies that much more, to be kind and always be the bigger person. This I may say, has led me to struggle when I'm trying to win some petty Olympics for no good reason.
She taught me kindness to employees
Sakaja Johnson, Senator of Nairobi
I credit much of who I am today to my mother, Emily Ayoti Kubasu Sakaja, a true queen and the most beautiful woman I've ever encountered. Despite her passing on when I was only nine, she left an indelible mark in my life. She was an athletic champion who ran for Kenya, worked for the disciplined forces at Kenya Prisons and was a women's leader in our local church. She taught me the power of integrity; that a good name is worth more than riches.
She taught me never to look down on anyone and because of that my siblings and I formed a tradition we have kept to date. Everywhere we have ever lived, both together and now with our different families, we always make sure that the workers get a meal even when we've had none ourselves. She imparted in me the resilient heart of a champion of never giving up until I win and never letting hate be a feature in any competition.
Her closest friends were all from different communities and she would never allow anyone to bring that up; without knowing, she imparted a national spirit in me, where what matters is someone's values and character, not their tribe. She always affirmed me and taught me how to be confident in my abilities. She taught me that one can be kind yet firm, humble yet great, successful yet grounded and simple yet classy.
She taught me to be my own boss
Isis Nyong'o Madison, CEO at MumsVillage
My American mother has always been an unconventional person ahead of her time in many ways – becoming a doctor in a medical class that only had two female students and marrying a Kenyan and making a life that spans two very different cultures. She taught me the importance of education as a tool to develop a deeper (and well-rounded) understanding of the world and to find your professional calling, to be open-minded about other cultures and ways of living, and to be your own boss. She's very generous with her time and resources, dedicating her life to serving her patients whose average age hovers around three (she's a paediatrician). These lessons have shaped me a lot to go attend some of the best universities in the world, pursue a passion for building businesses across Africa and eventually become my own boss.
She taught me three principles
Derek Bbanga, CEO at Public Image Africa
As a new parent, I now truly appreciate what a huge responsibility parenting is and that at times it can feel overwhelming, but you hope you can pass onto them what your parents did to you. Three pieces of advice my mother gave me that have stood me in good stead are:
1. Manage your time well and that starts with an early to bed and early to rise routine
2. Dress like you've made something of yourself even if you haven't
3. Be content with much and be content with little. In other words, be thankful for what you have and patient for what is to come
She taught me that every woman needs to have her own money
Esther Passaris, Nairobi Woman Representative
I learnt from my mother that a woman should have her own money, however little or much. My mother and the wives of my father's business associates told their husbands that they wanted to be put on payrolls since they were doing unpaid work at home (taking care of children, cleaning, among other jobs). Immediately after high school, I got a job in a hotel as a secretary and worked hard to move up the ladder of success in employment and business. I was greatly influenced by my grandmother who insisted that women should have their own houses.
This meant that she and her family, especially the children, were safe. My mother wanted us to be bold and live up to our fullest potential. I've learnt from her to be spiritual and take care of my emotional and spiritual well-being. She is very knowledgeable on topical issues. This influenced me to love learning new things and as a result, I have taken countless short courses in various areas of study. That probably explains why I was running a multi-million business even before I had a college degree. I learnt from her to respect elders, forgiveness, and responsibility.