Six mistakes to avoid when handling food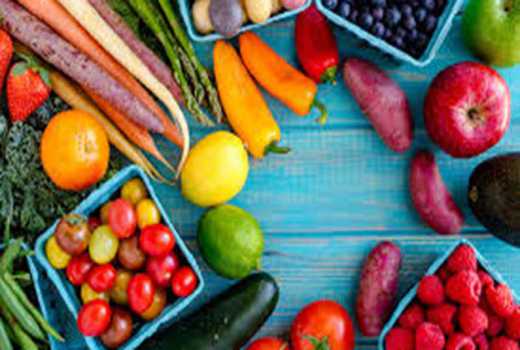 Fruits and vegetables are the cornerstones of a healthy diet. But depending on how they are picked, stored and prepared, they could end up with altered taste, appearance and reduced nutritional value.
Here are 6 things you shouldn't do:
1. BUYING UNDER-RIPE FRUITS
It makes sense to buy under-ripe fruits and allow them to ripen slowly at home. But there are fruits that don't continue to ripen after they have been harvested. And these fruits are called non climacteric fruits. Fruits like lemons, strawberries, grapes, pineapples and melons stop ripening once they are picked. They slowly begin to rot after picking.
2. WASHING PRODUCE BEFORE STORAGE
Your produce is better washed just before preparation or consumption. When washed way before, the skin gets damaged and allows excess moisture into the food which encourages bacteria growth and decay.
3. THROWING AWAY VEGETABLE STEMS AND LEAVES
A lot of wastage surrounds the preparation of vegetables. Much of these parts are as nutritious, if not more nutritious than parts deemed edible. A good example is with broccoli, beets and carrots.
Carrot leaves have almost six times more Vitamin C than a carrot, beet leaves are a good source of magnesium and calcium while the roots and stem of broccoli as nutritious as the florets.
4. STORING DIFFERENT FRUITS AND VEGETABLES TOGETHER
If you have been shocked to see your produce ripen and go bad faster than expected, you could be storing the wrong foods together. Many fruits and vegetables produce ethylene as they ripen. Too much of this gas makes your greens turn yellow and your fruits brown. The riper a fruit is, the more ethylene it produces.
Avoid storing ripe fruits together with your vegetables or with other fruits. Apples, avocados, bananas, mangoes, melons, cabbage, lettuce, onions and tomatoes should always be stored separately.
5. REFRIGERATING ALL YOUR PRODUCE
Not all foods should be refrigerated. Some fruits and vegetables are better stored in a cool and dry dark place.
Refrigeration can affect the texture and flavour of some foods. For example, cold temperatures break down the starch in potatoes making them unpleasantly sweet and gritty. Tomatoes get dull, soft, crumbly and dry while onions get mushy and moldy.
6. PEELING FRUITS AND VEGETABLES
Most of the nutrients in fruits and vegetable are concentrated in the outer skin. Peeling such foods means that you lose most of these nutrients. For instance, zucchini hides majority of its nutrients in the skin and seeds.
Potatoes are a good source of potassium and folate which are concentrated on its skin. So if you can, wash well and retain the skin.