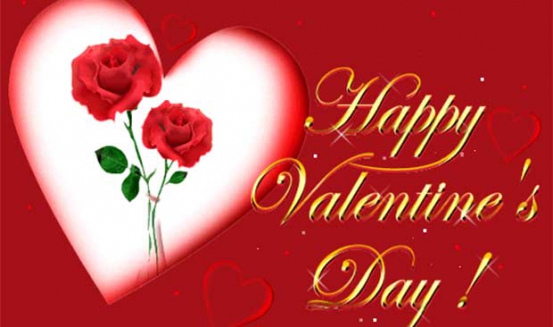 According to sources, approximately 150 million Valentine's Day cards are exchanged annually, making Valentine's Day the second most popular card-sending holiday after Christmas.
The origin of this day is unclear since there exists several explanations.
One Valentine was martyred for marrying couples in love against the ruler's decree that no young man should get married; instead, they were to join the army.
Another Valentine who was imprisoned fell in love with his jailer's daughter, and unable to see her, would send notes signed "Love, your Valentine."
Read More
The Valentine story is strongly associated with the Catholic Church, it is tempting for one to associate it with a religious activity.
A furious debate rages about the implication of celebrating Valentine's Day among religious circles.
To some, celebrating this day is tantamount to idolatry. This view stems from the probability that this day came from an ancient Roman festival called Lupercalia which took place every February 15.
The festival honored Juno, the Roman goddess of women and marriage, and Pan, the god of nature.
Whatever the origin, as long as we do stuff that God approves of, yes it is acceptable to celebrate Valentine's Day.
The greatest thing that God showed and left us with is love. Sacrificing His own son for our good is the ultimate display of love that cannot be explained.
Love, we are told, covers a multitude of sin.
The reason society is so steeped in evil is because love is absent.
So when an opportunity arises where we can celebrate love, we should do so with gusto and energy. It is the reason most churches I know have organised couples' dinners in high end hotels.
The goal is to strengthen and cement romantic relationships especially among married and engaged couples.
Marriage is the foundation of a family which is the foundation of the society. Anything that would promote good among couples should be encouraged. Let the day indeed be filled with red: red roses, red dresses, red cards...
Let the traditional chocolate flow. Why not, love is sweet.
There is no biblical reason why Christians should not celebrate Valentine's Day by giving their loved ones flowers, candy and/or cards.
As with celebrating any holiday, the decision should be between the individual and God.
The word of God says that no man should judge you in meat, or in drink, or in respect of a holiday, or of the new moon, or of the Sabbath days because these are a shadow of things to come.
Celebrating Valentine's Day therefore should not invite condemnation.
And who says Valentine's Day is all about romance?
After all, whether Valentine's Day is about romance is unclear from the origin. We can use this day to extend God's love to those who need it most.