Remembering Daudi Kabaka, King of twist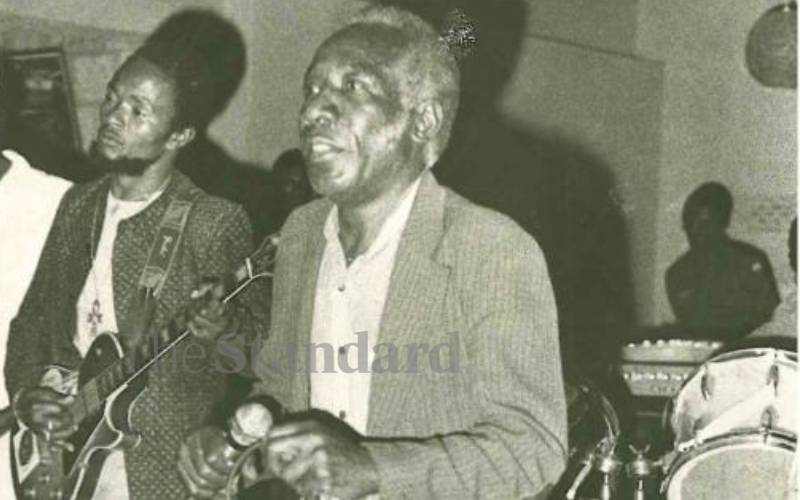 On this day, two decades ago, Kenya's musical icon Daudi Kabaka went to sing with the angels.
Kabaka, mostly referred to as the King of Twist was an unlikely maestro who transformed the nascent musical industry at independence alongside Fadhili Williams, John Nzenze, Gabriel Omolo, Ugandan Charles Sonko and Zambian duo of Nashil Pichen Kazembe and Peter Tsotsi Juma.
The musical bug hit young Kabaka in 1954, while still a 14-year-old and recorded his own composition, Nie Kabaka Naimba, for the CMS (Capitol Music Stores) label.
He continued moonlighting as a musician while schooling up to 1957 when he landed a job as a hotelier, but it was short-lived. He left in a huff to follow his passion.
This led him to the shackles of maverick advert man Charles Worrod who had launched a side hustle, Equator Sound Studio. In 1959, Kabaka became a salaried member of the Equator Sound Boys.
And it is here that Kabaka became a household name with an array of big hits including Msichana wa Elimu, Pole Musa, Bachelor Boy, Twist, Tanganyika, Harambee Harambee, Shauri Moyo, Shemeji Lumbe, Mlofa Moja, African Twist, Bush Baby Twist, and Taita Twist.
Among these hits, Harambee Harambee was the most innovative masterpiece. The beat was heavily borrowed from South Africa's kwela, and had a fast-paced rhythm. Harambee Harambee aptly captured the psyche of independent Kenya on its release in February 1964.
Although Harambee Harambee was loved by Kenyan fans, Kabaka's biggest international hit was Helule Helule, that was sampled and redone by British pop group, The Tremeloes. It debuted at number 14 on the British charts in May 1967.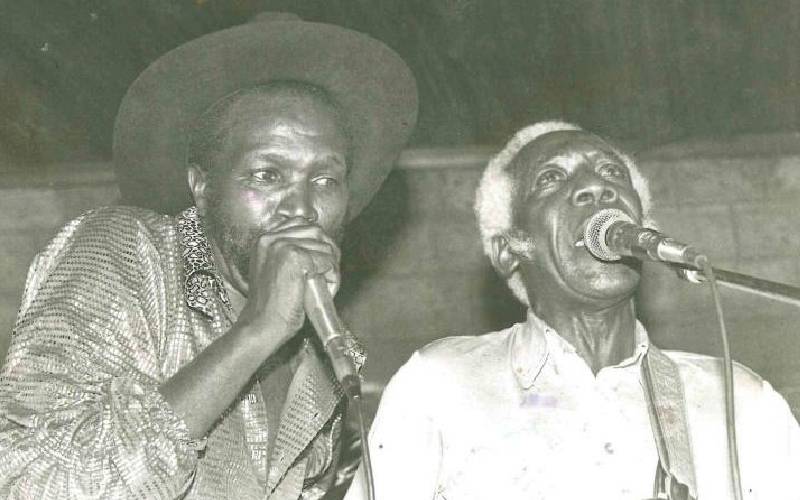 Kabaka was a master lyricist who weaved traditional stories into social commentary. His songs captured the mood of the moment and offered educational value.
Kabaka's staying power in a career that spanned half a century was deeply rooted in his family musical genes. His father was a renowned litungu player, who inspired Kabaka to pick the guitar as well as incorporating more traditional sounds into his twist genre. Being a multi-talented composer, singer, recording and performing artiste was exceptional.
Throughout the 1960s, Kabaka recorded on the Equator label, before quitting it in 1972. Together with Gabby Omolo, Nils Pichen and Peter Tsotsi they founded African Eagles Recording, complete with a band, the Eagles Lupopo.
Years later, Kenyatta University conferred Kabaka the Distinguished Service Award in 1995 and he landed a day job as a music trainer from the music conservatory. Kabaka later taught for several years as a Creative Arts instructor at the University.
On the family front, Kabaka was enchanted by his childhood sweetheart, Elizabeth Ngoizi, a cousin to his fellow musician Gabriel Omolo.
The couple tied the knot in 1956 and Kabaka juggled music with family duties. The music maestro had 13 children with Elizabeth and hosted others from his girlfriends, bringing the total to 58.
Although Kabaka hailed from Tiriki, his name rang further to his birthplace in Kamboga, Uganda.
"Kabaka was actually a nickname. He had a unique birthmark, a hole in his ear, similar to that pierced in the ears of Buganda elders and kings. Kabaka means king in the Luganda language.
"Again, his birth on November 28, 1939, happened just two days after the coronation of Kabaka Mutesa 11 of Uganda's Buganda kingdom," says music expert and Permanent Presidential Music Commission director Dr Donald Otoyo in his analysis in Kenyan Musicians Biography Volume 2.
"The nickname stuck and, in fact, in discussions surrounding significant events and developments of popular music in East Africa, his name Masika does not feature.
While Kabaka, after coronation became a symbol of political authority in the Buganda kingdom, Kenya's 'Kabaka' became a symbol of authority, appropriation, domestication, development and ownership of a musical style that has persisted, elaborates Otoyo.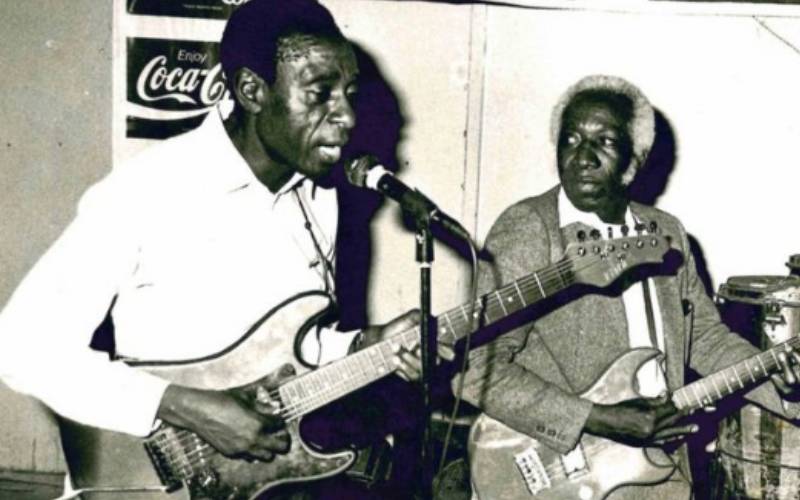 After his family moved back to Kenya, Kabaka relocated to Nairobi to look for green pastures.
"Even though I was a bit young and still getting to understand music production, I recall big names like Gabriel Omolo, Fadhili William, George Agede, David Amunga and Daudi Kabaka, among others whose music was being produced at Equator Sounds.
"It is an entire musical generation that was known to operate from around Majengo Estate where they often performed. However, people like Daudi Kabaka and his cousin John Nzenze had the advantage of playing in big hotels like Stanley, where they worked as salaried waiters," says John Katana of Them Mushrooms band.
John Nzenze met his cousin Daudi Kabaka in Nairobi and together they joined St Peter Claver's Primary School. The two teamed up to record Bachelor Boy and Nyumba za Tobacco.
However, in 1966, Nzenze started his band, Air Fiesta Matata whose members included John Otieno, Joseph Yan, Jack Kalunga, Gabriel Wamalwa, Paul Chege and Sebi Doka.
"Daudi Kabaka founded the African Twist which was inspired by Chubby Checker's 1961 Twist Again. With singles like Bachelor Boy Twist, Tusker Twist, Mahaba Twist, Credit Twist, Sofia Twist, Bush Baby Twist and Taita Twist, he owned the style and fans embraced him as the King of Twist," recalls Katana.
Having retired from music in 1980, Daudi Kabaka lectured music at Kenyatta University while still trying to make a comeback through Wazalendo Eagles Band by reuniting with John Nzenze.
However, age was catching up with him and come 2001, he died after leading years of a quiet life.