Party on the move: Drive-in parties, ocean cruises excite revellers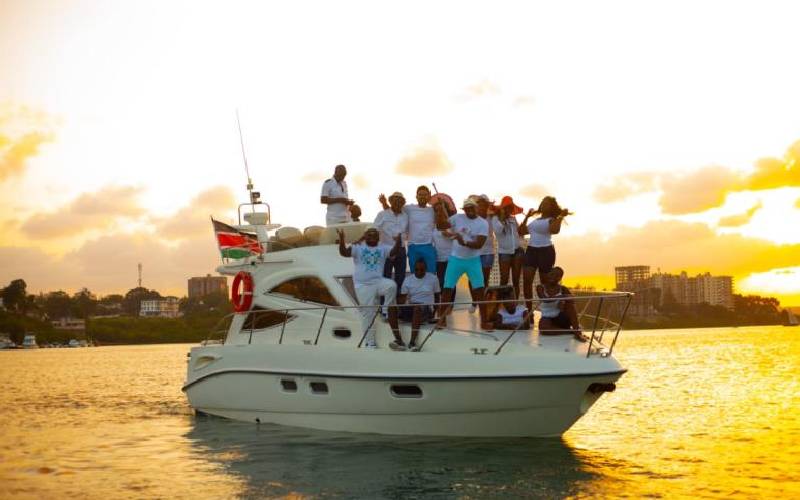 A group of 40 young people meet in Nairobi CBD on a Friday morning ready for a weekend outing.
Two luxury tour coaches await them and as the drivers help park their bags, a tour guide shares the itinerary for the 72-hour road trip that will see them cover 326 kilometres.
The people in this group do not know each other. They have never met. They are here for a road trip party to Namanga, which they saw advertised online.
With Sh15,000 upfront payment, everyone here is looking forward to a party on the move; complete with everything food and snacks, an endless alcohol supply, music and accommodation.
Among the key suppliers – who make part of the team - is an alcohol dealer and a mixologist with a moving bar, two deejays, three chefs and a camp tents supplier.
Each of the two buses has a partitioned deejay corner with a set of seats arranged into a comfortable lounge bar, complete with a long table. Literally, this is a moving club.
As the group boards, each is served with a welcoming drink of their choice.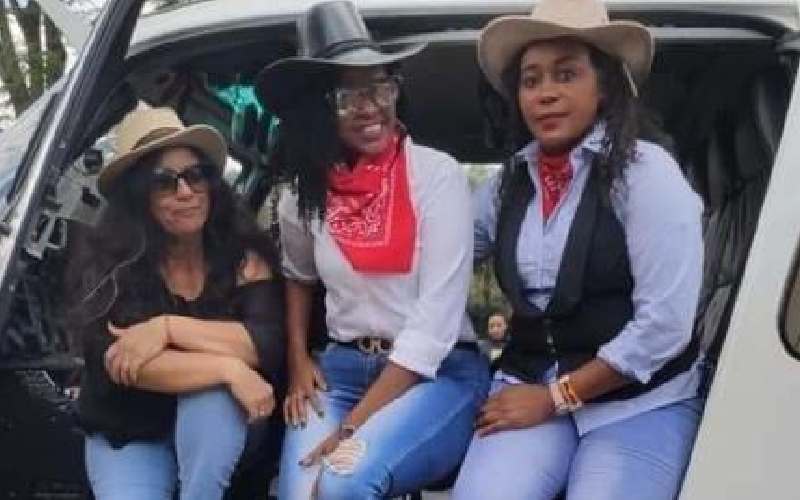 The cruise starts and the team takes the busy Mombasa Road, into Athi River and across to Isinya, Kajiado county, where the team makes the first stop at a roadside ranch at 9am.
It's time for bush brunch. It is a buffet breakfast-cum-lunch that sees the host throw the first 'extreme' party that lasts till 1 pm.
"Road trip parties are the new in-thing. With clubs and restaurants suffering major restrictions due to Covid-19, event organisers have become innovative to keep fans entertained. Road trips and camp parties are a hit across the country," says Stanley Muchoki, an experiential events organiser.
"Almost on a weekly basis, we have two or three such events. We target young, working-class who don't mind spending a weekend away from home. Most of our clients are people who don't have children or families. I mean, these are the people who don't mind spoiling themselves since they have the money to spare, " Muchoki adds.
At the Nairobi SGR terminus, another group of 50 is headed to the North Coast where they will be booked into a private villa with a private chef, deejay and a barman. It is a three-day exclusive party involving a yacht cruise and all-night parties in the ocean.
Such events are also being held in Naivasha where, using overland trucks, party and adventure lovers explore Mount Longonot and Menengai crater before doing sundowner and night parties in privately-owned villas.
"A 72-hour outing like the Namanga one involves a number of fun events. An event organiser can collaborate with a resort or campsite along the highway to host the team to a camp. We prefer safari buses, which are one-stop-shop parties and also act as accommodation spaces," says Elsie Mueni, a 24-year-old accountant.
She adds that the parties are fun, a safe way to socialize and cheaper compared to hanging out in the clubs.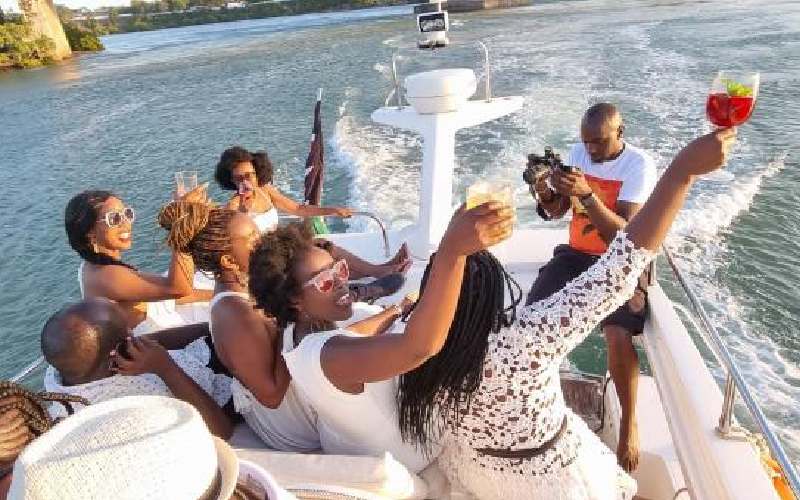 Covid also saw the birth of drive-in parties where fans follow events inside their cars. There are also virtual parties where people are entertained from the comfort of their living rooms.
In Nairobi, the most popular drive-in event is Park and Chill hosted at the Carnivore grounds.
And at the Coast, party lovers are treated to ocean cruises. Every weekend, a group of events organisers put together a 16-hour ocean cruise party where food, alcohol and music are served.
Others include dolphins watching and dhow cruise; fun outing events that feature about 30 people. In the evenings, a band offers entertainment at the beach.
"We have moved to host themed events for clusters of fun-lovers who have common interests. It has changed how we look at events. It is a lucrative venture where corporates are getting their interests in," says Fabian Mutinda, the DeCose Group CEO, a luxury and adventure company that has been handling such events.
"It could be a road trip, a game ride, an ocean yacht cruise or even a combination of them all. The party life has transformed. It's a mind-shift and a game-changer," Mutinda says.