Baba Otonglo singer opens up on arrest after 'Budget' song fame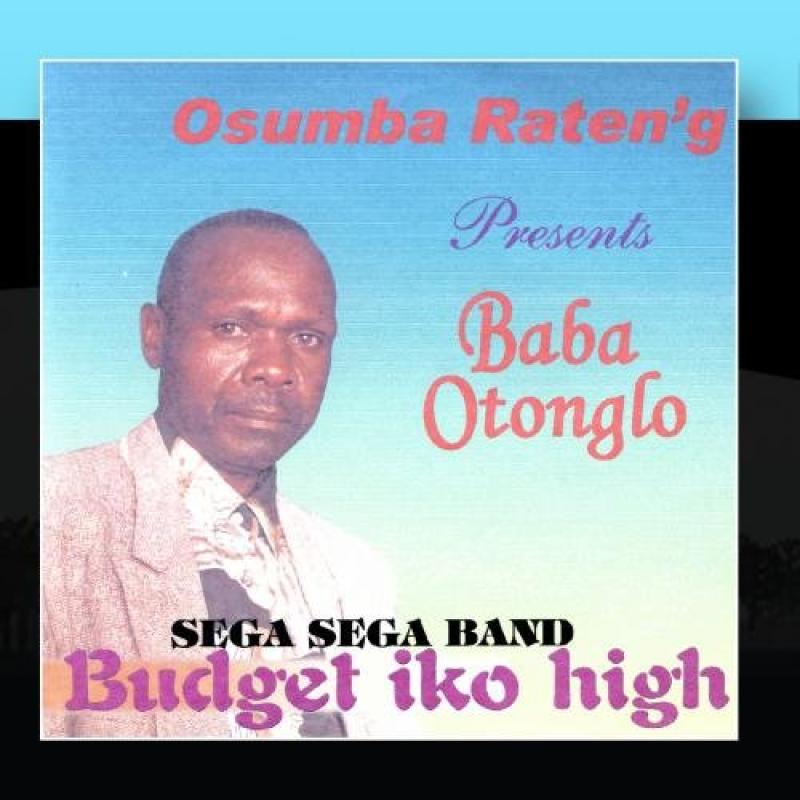 A Kenyan classic, Baba Otonglo, is one of the most popular hits of the 1980s, a well-crafted Benga song that has become a mainstay in the local social and entertainment scene for decades.
Osumba Rateng', the doyen crooner, composer and instrumentalist, now aged 75, was still youthful when he composed the masterpiece in 1983 before its debut the following year.
At the time Kenya was experiencing drought and as such it was a struggle for everyone living in urban areas as food was scarce following the economic meltdown.
Troubled about his friend, who he had not seen for years, Rateng', the man from Siaya County, sings of travelling to Nairobi to look for him only to find him in a dire financial crisis, the kind experienced by the ordinary Nairobian today.
"It has been one year now since I saw my friend Otonglo and I must travel to Nairobi to check on him," Rateng' sings in the simple lyrical Luo-Swahili translated song that was finally uploaded on YouTube last year.
He narrates how he got to the friend's house in Nairobi only to find out that he had many wives and children. He teases that he assumed there had been a meeting.
The singer describes how his friend welcomed him, after which they toasted to a glass of vodka, alluding that it was probably the last alcoholic sip his friend had been left with before 'reading' his new annual family 'domestic' budget necessitated by the high cost of living.
Clearing his throat, the friend, sings Rateng', stood up to read the 'budget' to his family as they listened attentively. There were new sweeping changes.
"Kutoka leo, tutakunywa chai bila maziwa na sukari kijiko moja. Kama hakuna chai, ni uji bila sukari (From today, we will be taking strong tea sweetened with only a teaspoon of sugar per cup. If not, we will be having sugarless porridge)," he directs, depicting the sorry state of Kenyans living in abject poverty.
This shoestring budget would not afford one the luxury of bread and butter, egg, chapati and chicken, rice and stew or ugali and fish in the family menu. Chapati and rice would only be a delicacy for Christmas celebrations as sukuma wiki became the daily fixture.
In this new plan, no visitors would be allowed to eat into the condensed family budget. An exclaimer is given that neighbours must stop unnecessary borrowing of basic household commodities such as matchbox, onions, tea leaves and iron box. Verdict: With the economy having gone to the dogs, life had become 'impossible' and every cent had to count.
The Kenyan annual budget back then was nothing compared to the Sh3.6 trillion hefty, back-breaking tax burden Wanjiku will have to put up with in the new budget.
"The economy was really bad back in 1984 especially because of the severe drought that had the government supplying Kenyans with yellow maize donated from Brazil.
However, that compared to today's reality is nothing. Kenyans have never been in such a dire financial and economic crisis as they are now," says Rateng'.
"The song was addressing an economic crisis as the normal Kenyan would view their status after budget reading. Literally, I was talking about the adjustments one would be forced to make as costs of commodities and services went up.
"As the song got popular, the ruling class started thinking I was working with politicians to lead an uprising. I was arrested and interrogated and finally driven to State House, where I met the then President Daniel Moi," the hilarious singer, who is also a founding official of the Music Copyright Society of Kenya official, recalls with nostalgia.
The government had banned the song, branding it 'political'. However, by the time the Kenya Broadcasting Corporation stopped airing it, hundreds of fans had acquired cassette copies and there was no stopping it.
Having been born in Uganda and raised in Ugenya before moving to Nairobi where he started recording music at High Fidelity Studio, Rateng' was shocked when Directorate of Criminal Investigation (DCI) officers raided his Baba Ndogo estate house and asked him to accompany them to DCI headquarters for interrogation.
They claimed that his 'budget' song had been financed by people opposing the government. Besides, Kenya was just rising from the 1982 coup and anyone seen to be challenging the government was dealt with ruthlessly.
"They finally took me to State House where I met President Moi. I told him the song had nothing to do with politics. I assured him I was not challenging the Minister of Finance as it had been alleged," says the musician, as memories of the then Finance Minister George Saitoti and the famous Budget Day briefcase pose come flooding back.
"He (Moi) went into his briefcase and drew out a good bundle (money) after which he asked the officer to take me home and leave me to continue with my music."
Rateng' says the following year, the media tricked him by asking him to pose with a briefcase as if preparing to present the budget, what has commonly come to be known as the Wanjiku budget.
"The results were not funny. But that is a story for another day," says Rateng'.