Singing from my soul: Bensoul on Sol Generation and his family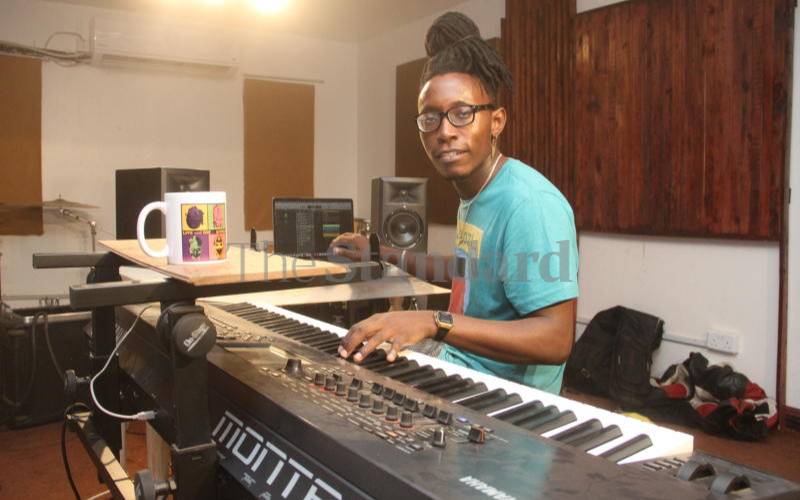 Embu – bordered to the East by Kitui, Kirinyaga to the West, Machakos to the South and Tharaka Nithi to the North – is often regarded as one of the dullest counties in the country, musically speaking.
But, musician Benson Mutua Muia popularly known as Bensoul, who grew up in Embu (and loves the place), vehemently disagrees.
"Please, don't say that Embu is a bore," he pleads. "We have produced many great musicians. Did you know that David Mathenge aka Nameless, for example, was brought up in Embu?"
Bensoul, the Afro-pop musician, knows the script very well. His mother sang in a church choir in Embu. His father played the guitar.
But theirs was a family that listened to a wide variety of music in the house, "as long as it was (Ezekiel) Mutua squeaky clean – from the usual gospel to rhumba to that old soul music."
"I grew up knowing I was going to be a gospel musician. By Standard Six, I had learnt to play the guitar from my dad. Every Sunday, after service, I would learn chords on the praise and worship team's keyboard. In High School, I was the school's pianist."
Bensoul has added the violin and double bass to his music base, and as an ace, is now learning to play the saxophone. He is definitely a 'music virtuoso.'
We meet Bensoul at the Sol Generation studio house on Jacaranda Avenue, somewhere in the grassy suburbs on the spread that houses Braeside School and the China Road & Bridge Corp.
It looks like the dream place for a singer or a band to live and work and makes me think of the Rolling Stones' rock band documentary on the making of the '70s album 'Exile On Main Street.'
It is not quite the same vibe here at 7th Jacaranda Ave.
Bensoul comes out of studio with a telltale glaze in the eye, and apologises for keeping us waiting in the patio.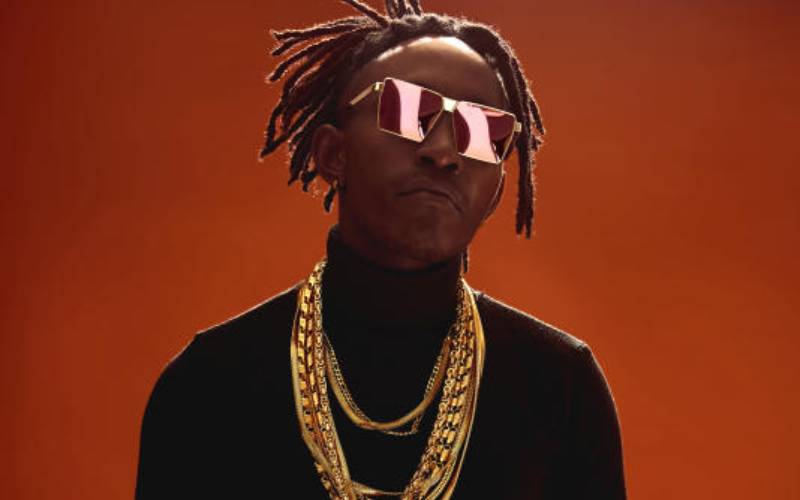 Laid-back musician
With his long dreads and casual wear, he has the stereotypical vibe of the laid-back musician.
Yet, there is a serious work ethic to the man, and to the whole Sol Generation as a group.
"All night, I am dreaming up songs," he says. "All morning, I am writing songs. All afternoon, I am singing songs and all weekend, we are in the studio in there, trying to sound out songs."
Bensoul as an instrumentalist, singer, producer, and prolific songwriter has worked with several musicians.
"I have written songs for Ali Kiba, Kidum, Mercy Masika, Nyashinski, as well as the Sol crew," he informs us.
Leaving Embu in 2013, he came to Nairobi – the University of Nairobi – to study Civil Engineering in 2013, but ended up spending a lot of time at the adjacent Kenya National Theatre (KNT).
"That's where I met H_art The Band, and came to realise that music was both my passion and vocation," he says.
Dropping Engineering, which 'Baba' (Raila Odinga) says is a learned profession even beyond Law because 'you can build a car, instead of just making noise in courts,' Bensoul threw himself into the music with a vengeance.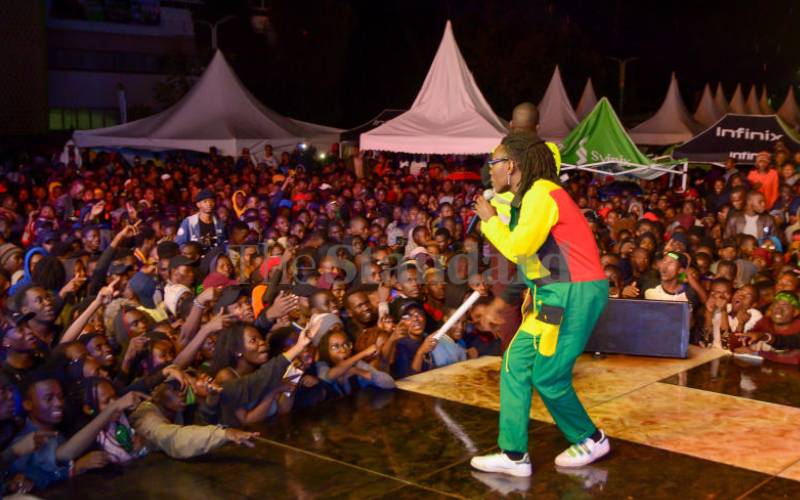 Jamhuri Sessions
"In fact, I first met the high-flying Sauti Sol to pitch a song I had written for them, but they felt I was better off singing that particular piece with Mordecai," he adds.
Sauti Sol member Polycarp Otieno, however, introduced the young musician to his brother Tom Olang, who was running the renowned Jamhuri Sessions for up-and-comers like himself.
And it was at this time that Bensol wrote Ntala Nawe, which was eventually sung by Cedo and Tanzanian musician, Ben Pol.
We ask Bensoul what he thinks of Ben Pol. He laughs and says he knows Ben Pol as a good musician.
"But also some women are not good, like the one who inspired my hit song, Lucy," he chuckles. "I loved her with all my heart, but she was running around with other suitors, so I let her go..."
Inspired by heartbreak
It also turns out that it is the same sort of sentiments that inspired his song Nairobi, and not the German shepherd song of the same name.
"Nairobi ni shamba la wanyama," Bensoul says with the wariness of a small town boy in a big city.
One day, Sauti Sol invited musicians from the Jamhuri Sessions for a casual afternoon jam session. They did not tell them that it was, in reality, a serious audition for a mentoring-and-partnership programme they had in mind called the 'Sol Generation' for legacy.
And Bensoul, the boy from Embu, became the very first member to be signed to the Sol Generation and ended up soon in collaborative works with Sauti Sol like Extravaganza.
Incidentally, his stage name is only coincidentally linked to the 'Sol' generation moniker.
"In high school, a music teacher told me that I sang with so much soul," he reveals. "So when I started off as an artiste, I removed the son from Benson and put the little bit of soul into it."
Before we leave, Bensoul bids us to come into studio to listen to the sample of a song that he has been working.
Whatever else one says, Benson Muia is adding a bit of soul legacy, born in a town called Embu.