'Shauri Yako' singer and enchanting guitarist dies in Amsterdam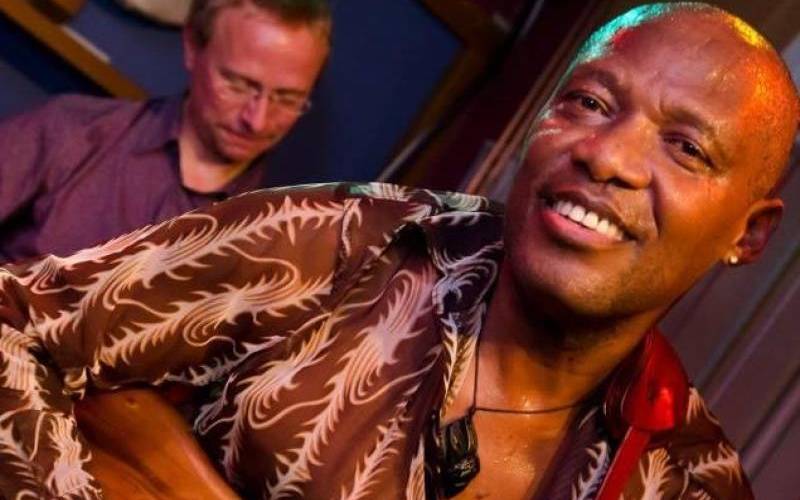 One of the best guitarists that made East Africa proud, Sammy Kasule is dead.
The Ugandan bass guitar player and vocalist known for his popular songs such as Kipenzi, Kukupenda, Marie Wandaka and Shauri Yako died in Amsterdam on Tuesday. Kasule was travelling to Sweden for treatment. He was 69.
According to a statement released by Afrigo Band, the group he was working with, Kasule had made a stopover in Amsterdam for medical attention, before proceeding to Sweden. "We were hoping he would make it to Sweden for treatment, but this was not the case. May his soul rest in peace," the statement read.
Kasule, who was relished by many, became famous after relocating to Nairobi in 1973. At the time, the political situation in Uganda was volatile and many Ugandans were moving to Kenya for refuge. At age 11, Kasule was already into music. He made his first guitar from an empty fuel can, but his mother destroyed it.
Disappointed, he made another guitar and hid it in the bush, where he would play it as he went to fetch water from the river. He later dropped out of school, before crossing to Kenya, where he joined Les Noirs band, learnt Swahili and perfected it.
Kasule cut a niche for himself with a unique combination of African soukous and afro-Cuban rhythms, a pop-oriented sound in which he employed Swahili, English and other dialects.
Together with fellow guitarist, Tabu Frantal and keyboardist, Botango Bedjil, Kasule formed Orchestra Vundumuna Band in 1984. The band became a mainstay at the Carnivore Restaurant – where it would thrill patrons in the evenings. It was during this time that Kasule recorded two albums; Kasule and Muziki. The band recorded three albums, before it was disbanded in 1986.
"In 1986, Kasule was a major hit in Kenya. Fans thronged Carnivore restaurant, where he held his shows. I, in particular, remember hits like Kukupenda, Ushirikiano and the original version of Shauri Yako were the most-requested songs by his fans," says Mark Muli, a fan, who used to work at the Carnivore, as a casual employee at the time.
"This kind of music was timeless. The music composers were very good. Both locals and foreigners loved his songs," notes 68-year-old Muli, adding that thanks to the connections Kasule made, he received offers to tour Europe to perform.
Together with other great African bands of the time such as Africa Jambo Jambo and Orchestra Simba Wanyika, Kasule made a major European tour in 1989 before settling in Sweden in 1991, where he started Makonde Band.
He relocated together with his wife and two children; 34-year-old Sammy Kasule Jr, and 24-year-old Mitchell Kasule.
While in Sweden, Kasule teamed up with other Ugandan artistes among them Frank Mbalire, Richard Mudungu and Fred Ssemwogerere and transformed to Savana Band. They released the popular album, Born in Africa.
Towards the end of 2018, Kasule returned to his home in Uganda. "Having lived in Sweden for about 30 years, I have accomplished what I wanted; shaping a good future for my children. I have been fighting for their future and I thank God they are fine. That is why I have decided to move back," Kasule said at a past interview.
Stevens Muendo