Bleak times and the silver linings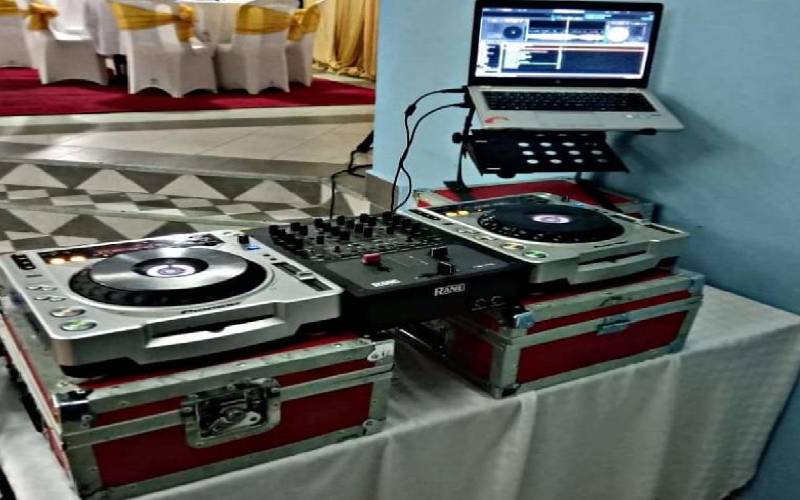 When the country announced its Covid-19 containment measures in March last year, this set the entertainment industry on a hard path and the effects are far from over.
The pandemic brought the Sh200 billion industry to its knees. Even as the world continues to celebrate wins in the war against Covid-19 such as the discovery of a vaccine, the future still appears uncertain for the industry.
Boniface Gachoka, the secretary-general of the National Bars Association, which has 54,000 bars across 41 counties listed as members, says the situation is dire and quickly adds that the government should consider offering operators a rescue plan as it did with other industries.
"Things don't look any different for us this year. We have had instances where bars that have been in existence for decades have been forced to shut down. A good example is the Octopus Club in Kisumu which opened its doors in 1978. If the big boys are exiting the market, what do you expect from the rest," Gachoka adds.
Gachoka says the association was keen on ensuring bars invest in the new infrastructural requirements in the Covid-19 containment regulations. However, he says most business owners don't have the financial muscle to do so, having been out of business for long.
"One of our goals is to reach an agreement with the county governments so that they can revise and subsidise operating licence costs for bars. A very small pub operating within Nairobi is required to pay up to Sh200,000 in licences," he says.
The association, he adds, also plans to reach out to lending institutions to see whether bar and restaurant owners can get access to loans on favourable terms.
"At the moment, several banks have classified bars as high risk in terms of lending. If there continues to be a lack of access to credit, 7,000 bars are at risk of closure. We are also investing in educating staff on Covid-19 regulations and also continue to operate at the capacity directed by the government," notes Gachoka.
Muthoni Ndonga, better known by her stage name Muthoni The Drummer Queen, says it's high time the industry came up with a recovery plan if things are ever going to get back to where they were before Covid.
"We can only properly think about the way forward as an industry after perhaps vaccines have been issued to the masses and after the government has secured public trust in the vaccination process and other measures are taken to curb Covid," says the artiste.
Muthoni implores her fellow entertainers to brace for a tough year financially as things might take a while to get back to normal.
While Tanzania and Kenya's experiences have been different during this period, the situation hasn't been different for artistes in both counties.
Bongo flavour singer and songwriter Nandy through her manager Werunga says that although there have not been social distancing restrictions in Tanzania, she has had to cancel many shows, especially international ones in the US and Europe.
"We are working on an album that may be out later this year. There will be some big international collaborations in the line-up. Travel will, however, be minimal as some countries still have border lockdowns. We will travel primarily for video shoots," says Werunga.
Wachira Gatama, a member of a popular neo-soul and pop music group H_art The Band says there are other revenue streams within the music scene that artistes can focus on in the meantime.
"During the lockdown, we noted an increase in our online fan base. People listened to Kenyan music more. Our goal this year is to release more content. As a band, we will focus more on giving our core fans what they deserve," adds Gatama.
According to Rolling Stone, a popular culture magazine, the 2021 entertainment scene is likely to include increased media consumption, a reduced appetite for travel and more focus on staycations - where people stay at home or in local establishments for leisure activities.
"Since it will likely be a long time until there are massive public events, 2021 will see a lot of innovation in merging digital and physical worlds. We've seen this in 2020, but many of the events haven't been executed very well as it's a new world and hard to tackle," reads part of an article published in the Rolling Stone.
With the curfew still in place and entertainment joints operating at 34 per cent capacity, the struggle may last longer than expected.
However, online platforms such as YouTube and social media sites offer artistes great chances of growing their careers and earn a living through music.
In the meantime, partygoers eagerly await the next presidential address around March in which they expect the curfew to be lifted.
Last year, musicians, comedians, and other entertainers widened their digital reach by hosting Instagram Live shows and being more active on YouTube, which is also likely to be the case this year.
Paid partnerships with brands have also been touted as a great way through which artistes can make money even after Covid-19.
According to The Business Insider, YouTube pays according to the number of views a video gets as well as its advertising potential.
The business and finance website reports that creators with 1,000 subscribers and 4,000 watch hours are eligible to have their videos monetised. These ads are filtered by Google, and how much money a creator earns depends on the video's watch time, length, video type, and viewer demographics — among other factors.
An American content creator interviewed by 'Business Insider' says that with 248,000 subscribers, and over 20 videos that have been viewed slightly over 100,000 times, she earns between Sh20,000 and Sh50,000 monthly.
Trace East Africa Managing Director Danny Mucira late last year told The Standard that artistes make money through virtual concerts essentially through their negotiating power, with the earnings being a delicate balance between a sponsor's budget and the artiste's ability to deliver.
"The hierarchy of spend that applies to physical concerts applies to virtual concerts as well. How does the crowd respond to you, how big is your following, are they the right audience for the product/service? Artistes may not make as much as they did during the pre-Covid times now that organisers cannot charge as much as they were doing for physical concert tickets, but they still make a decent amount per concert," said Mucira.?