Makarao series arrests attention of comedy fans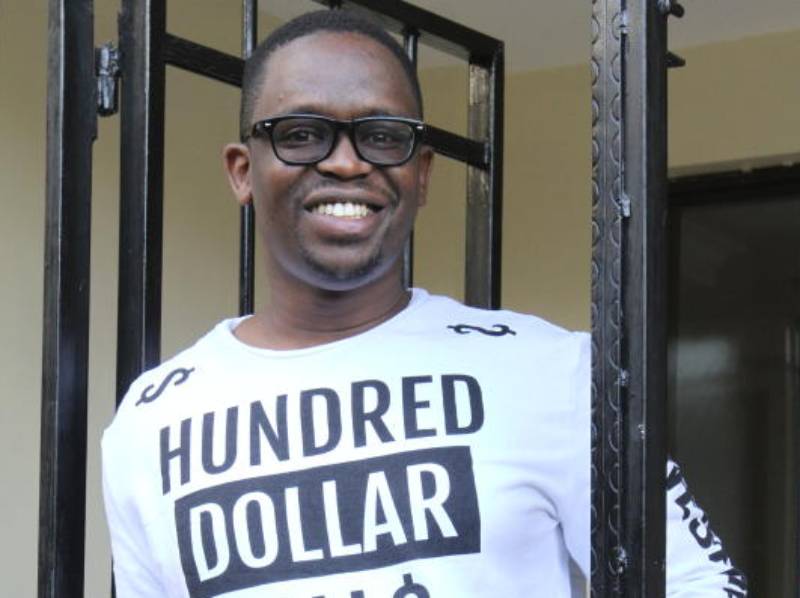 At 32, Alex Kirui has made a name for himself as one of the most celebrated animators in Kenya.
The self-taught artist who is the brains behind the Makarao animation series will be launching a new season of the show at an invite-only event scheduled to take place at Karen Village in Nairobi between December 10 and 12.
"My team and I have been working on Makarao for close to five years now," says Kirui. "It's not easy to produce 30 episodes of an animation series so we are very proud to achieve this feat."
Makarao, sheng for police, is a hilarious short animated comedy series based on two police characters.
It humorously captures interactions between the police and the public and has become an online sensation with a growing fan base in Kenya and across East Africa with 50,000-odd subscribers on YouTube and over four million channel views.
Animation is becoming an increasingly popular genre in Kenya with content creators, fans and institutions entering the scene which has been buoyed by high use of mobile-based digital platforms.
With a majority of young people relying on social media platforms for entertainment and education content, the genre is set to grow.
Amid government-imposed restrictions, which banned film productions at the peak of the Covid-19 pandemic, many content creators relied on animation to deliver content.
The Kenya Film Commission (KFC) has also introduced training programmes for animators to supplement the existing ones offered by private training institutions.
From music videos, advertising, social messaging, brand presentation and other forms of creative application, animation is becoming the new way of telling stories through impactful visual presentation.
"The process of creating animation is exciting. It's about conceptualising an idea and creating a storyboard before production," remarks Sam Mutuota, a creative content creator.
Some of the notable animation companies in Kenya include Fatboy Animations, 254 Playground Animation Studios, Tsunani Studio, Morph Visuals, Chomoka Studios and Hueman Studios.
While Morph Visuals is known for its focus in structuring effective digital communication strategies and coming up with creative digital campaigns for brands, products and organisational programmes, 254 Playground Animation Studios thrives on telling authentic African stories through high-quality motion graphics.
In an earlier interview with KTN News, Michael Muthiga of Fatboy Animations said although a lot of thought and work goes behind an animation project, the rewards are worth it.
Animation powerhouse
The brain behind some popular adverts like Fiber and Tinga Tinga Tales noted that 30 seconds of animation costs Sh2 million while a one-minute one goes for Sh4 million.
"Some clients shy off when we share our rate cards. The fact is, as an animator you want to do work that will be remembered long after you're gone," said Muthiga.
And with the growing animation, the film commission outlined its partnership with ADA Labs Africa to host an animation boot camp — a move that will see emerging animators trained by professionals from around the world.
Through this partnership, KFC hopes to put Kenya on the map as an animation powerhouse while creating job opportunities and other commercial ventures for the youth.
Over 1.6 billion people around the world consume animation content.
Animation has gone beyond entertainment offering opportunities for the creative and technological sectors through Artificial Intelligence, Data Science, Virtual Reality and Augmented Reality products.
Ada Animation recently partnered with United States International University Africa (USIU) for a three-month virtual boot camp to bridge the skill gap of creatives, in the animation field in Kenya.
In addition, the demand for Animation and VFX content to power immersive experiences such as Augmented Reality and Virtual Reality is growing exponentially.