Making a case for music unions across Africa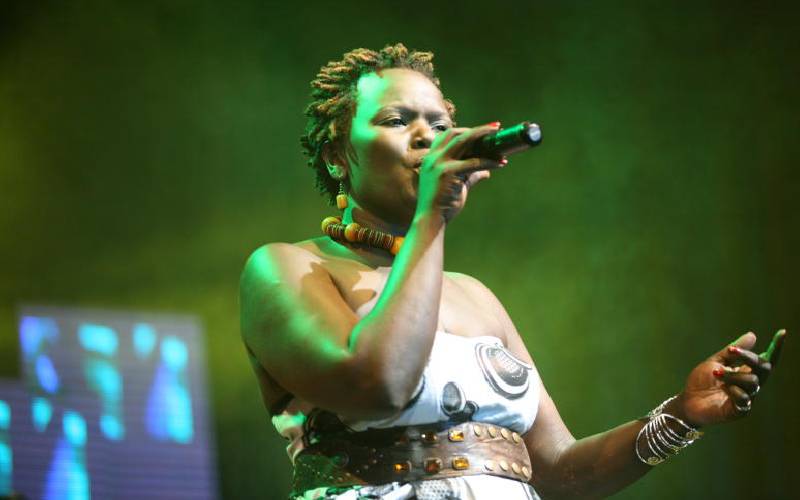 Media platforms have recently been flooded with a wave of tributes as Kenyans celebrated the transition of at least three renowned home-grown artistes.
Popular locally and globally as consummate live performers and skilled song composers – the collective, timeless musical gems penned by Ayub Ogada, Joseph Kamaru and Gabriel Omollo will irrefutably live on as the treasured songs resonate with hundreds of fans for many years.
But after the dust settles, a cloud hangs over their illustrious legacies.
An acute lack of appropriate and functional music industry structures in comparison to the developed countries has resulted in majority of veteran musicians grappling with misery and nearly endless hurdles in their sunset years.
In most African countries and other parts of the third world, the music industry is largely still perceived as the informal sector, where basic labour rights are often hardly applicable.
This is despite the fact that varied forms of musical expressions thrive as a formidable and distinctive force, which defines the pulse of social, cultural and communal activities.
Owing to this dilemma, commonplace across the continent, over the past five years France-based International Federation of Musicians (FIM) has rolled out awareness and empowerment programmes in several African countries.
Beneficiary nations in this quest to streamline operations for musicians unions in Africa include Kenya, Ghana, Senegal, Malawi, Tanzania and Uganda.
One of the key hurdles has been the right to full recognition of the professional activities revolving around musicians in Africa.
Established in 1948, and with membership drawn from 60 countries around the world, FIM serves the role of coordinating activities as a global organisation for musicians' unions and professional associations.
The federation's assistant general secretary, Thomas Dayan, visited Kenya last year and expressed regret that the country was yet to grant an interim union to its official registration.
The existence of a functional union would significantly enable the umbrella body to specifically cater for musicians' welfare as professionals rather than easy-go-lucky music makers pursuing the craft as a hobby.
The issue of potential conflicts around the odds posed by lack of formal live performance contracts in most concert venues, similarly also triggered off heated deliberations.
"There is a pressing need to prioritise policies to effectively tackle gender issues in relation to discrimination, injustices and societal stigmas against female musicians," remarks John Katana, interim Secretary General for the Kenya Musicians Union.
The often unspoken dilemma over rampant sexualisation and harassment of female artistes in search of advancing individual careers gave rise to the "Dar- es-Salaam Declaration on Gender Equality in the Music Sector", which was unveiled last year.
Participants in attendance were informed of the projected interventions made so far besides commonplace challenges experienced by members of musicians associations in African countries.
Margaret Daniel, a Mombasa-based gospel singer, who attended the event, notes: "It was agreed that membership associations have a responsibility to advocate equality treatment between female and male musicians. The approach primarily ensures recognition and protection of individual work irrespective of gender differences".
The Dar Declaration states that conditions under which music professionals' rights should be exercised are not limited to, but inclusive of having equal access to basic education, musical instruments and training facilities.
Individual free choice to undertake and pursue a career in the music sector ought to be safeguarded. Also pertinent is a pressing need to change mindset with regard to the lopsided association of female performing artistes to loose morals.
Such attitudes and perceptions have spawned inferior casting, resulting in erroneous influence, bias and skewed stereotypes that severely affect more women artistes than men.
A call for zero tolerance was made as a measure to curb all forms of sexual harassment or violence, whether physical or psychological, against female musicians.
To achieve across-the-board respect of "equal work for equal salary" principle, the industry ought to take into account particular characteristics of the sector.
"It is essential that all the workers in the sector be adequately represented and empowered, including those who are in the most vulnerable position," said Dayan.
Notably, the Dar Declaration also advocates raising awareness on gender-based orientation in the profession as a basis to flag undervaluation of the "jobs" more generally cut out for women.