HIV stigma, national cohesion and hygiene on day two of drama festival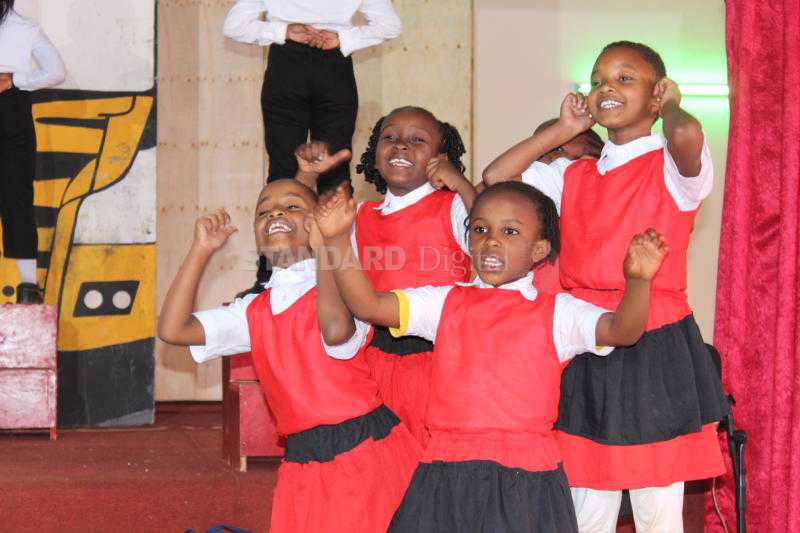 The risks associated with HIV increase when one fails to take drugs as required, fails to keep fit, or allows stress into their lives.
This was one of the themes on the second day of this year's edition of the Kenya Schools and Colleges Drama Festival at Lenana School.
Shimo La Tewa High School from Mombasa presented their play, Black Spots, in which Javas, a talented Form Two student, is infected with HIV.
In the play written by Kevin Amakobe and Sharrif Mohammed, Javas is unaware that he has the virus. After a series of tests, he finds out that he is infected. However, he chooses to live positively.
"How can I adhere to Aunty Sofia's therapy when there is no food in this house?" asks Javas. This is because administration of ARVs needs proper nutrition.
Javas writes a script telling his story as a way of accepting his condition. And instead of stigma, Javas gets support from the community.
Major problem
The play's producer, Mutiso Mbinda, acknowledges that stigma is still a major problem in the Coast region despite efforts to spread awareness.
St Mary's School Yala left the audience yearning for more with their oral piece, Time Out, written by Frederick Shitubi.
The narrative uses football to address the delicate issue of national cohesion.
Supporters of two teams fight after a much-anticipated derby. When they finally stop fighting, they realise that the game should unite, not divide, them.
St Annes' Kiriara, with their creative cultural dance, School Ndrama, depicted the struggles in terms of finance, relationships, and academics. It was choreographed by Anthony Muli and Lilian Obegi.
St Annes' Gituba Girls presented a Gikuyu dance, Mwihoko Resort, which questions the emphasis that is placed on mean score during exams at the expense of talent.
Those who get high grades are praised while those who excel in drama and music are not appreciated. Makini Pre-School, in a choral verse, Tableti, showed how the education environment has changed.
It is about a child who prefers a tablet for a birthday gift instead of cake. The parents cannot afford the tablet. It is also considered unsuitable because the child has just joined pre-school. She is later convinced to accept a bicycle in this verse by Nickson Nagide.
That people can avoid disease and save money and time spent in hospitals by ensuring the food they eat is clean was the message in a poem by Star of the Sea.
Bungoma High School received a standing ovation after their dance, Siwuyisio, choreographed by Toli Khisa and Violet Moga.