Prezzo, Goldie back from US
STANDARD ENTERTAINMENT
By Pulse Team | October 19th 2012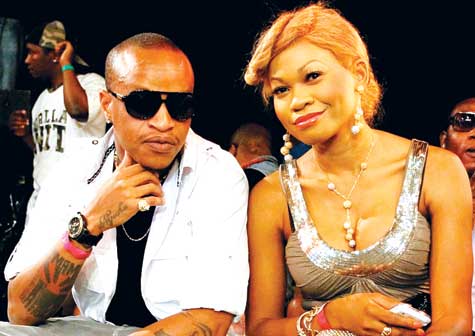 Prezzo and Goldie at a Channel O event in Nairobi [Photo: Multichoice]
By Pulse Team
Celebrity Big Brother Africa (BBA) couple CMB Prezzo and Goldie from Nigeria are back in the country. Prezzo, who is a One Campaign Ambassador, had taken his Nigerian lover on a three-week tour during which they attended eight Jay-Z concerts in New York.
The two fell in love on the first week of the BBA show and have not been shy to show their deep affection for each other.
Goldie had spent two weeks in Kenya before the US outing. During her visit, the couple paid a courtesy call to Prezzo's mum at the leafy Kileleshwa suburbs, recorded some music and tool part in an anti-jigger campaign.