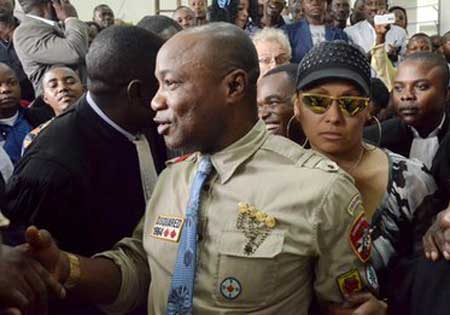 Koffi Olomide, Congo musician. [PHOTO:BBC]
Koffi Olomide, one of Africa's most popular singers, has been charged with the assault of his producer and held in custody overnight.
The star was arrested after a fracas on Wednesday at a hotel in Kinshasa, the capital of the Democratic Republic of Congo.
Correspondents say the courtroom was packed to see the star, who leads the Quartier Latin band.
The case was postponed until Thursday morning.
During the proceedings on Wednesday, he was defended by more than 10 lawyers.
Read More
The altercation with his producer, Diego Lubaki, was over a debt of 3,000 euros ($3,680, £2,345), the court heard.
The magistrate told the AFP news agency on Wednesday that the singer risks up to six months in jail if convicted.
The music he plays is known as "soukous", which comes from the French word secouer, meaning to shake, and its dancers are renowned for their erotic moves.
BBC