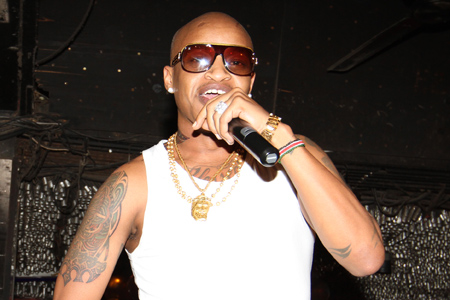 Kenyan BBA Contestant, Prezzo [Photo:Standard]
By Jelimo Chelagat
It seems Goldie's exit was a little too much for Prezzo as he is now considering a voluntary exit from the Big brother house.  The Kenyan contestant confided this to Zambia's Talia on Wednesday.
Citing loneliness and isolation by the housemates, Prezzo said he was ready to call it quits 73 days into the game. 

"My tank is on empty right now. I'm done. I feel so lonely and the isolation is getting to me," confided the Kenyan contestant.
Though initially skeptical of his claim, Talia encouraged Prezzo to solider on saying he had come to far to give up.
"You cannot give up now. We're nearing the end. You cannot give up right at the door. It would be a stupid move on your part. Think of all the people you will be disappointing," Talia said.
Overwhelming Support
Should Prezzo act on his word, he would gravely disappoint Kenyan viewers who have been faithfully supporting him.
The Kenyan Rapper has been a popular topic in the media of late with various personalities rallying votes for him.
Of all the housemates, Prezzo seems to be a formidable contestant and this has brought rivalry between him and South African contestant Kegan.Also a BBA favorite, Keagan mobilized other housemates to isolate Prezzo in a bid to topple the king of bling. His efforts, which drove Prezzo to tears last week, may just bear bigger fruit if the Kenyan housemate leaves.
With Prezzo out of the way, Kegan will be in the clear running to win the $300,000 jackpot.