Premium
The pain and suffering of women referees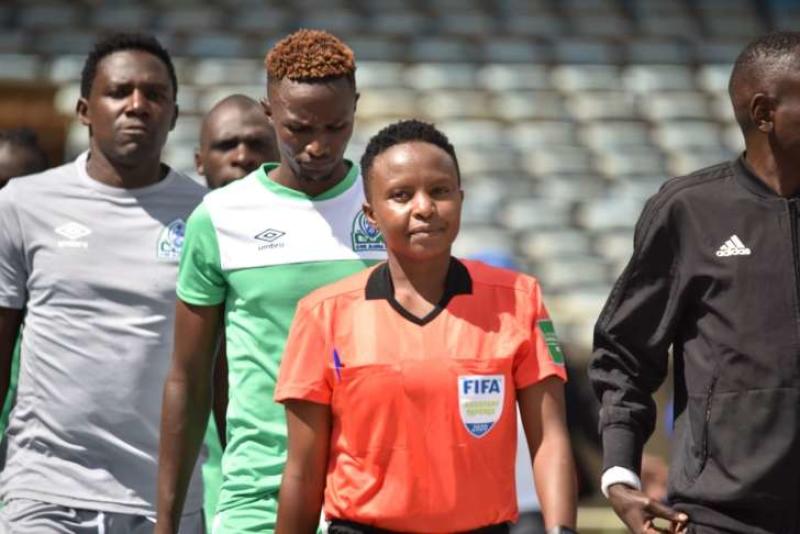 Competing in football, women transgress the boundaries traditionally associated with acceptable femininity.
With some of them taking the referee course, they are framed as ambassadors for women and girls in football, in ways that are rarely expected of their male counterparts.
Exceptional female referees have broken down the gender barrier and taken a bold step. They are seen as an integral part of global soccer for the role they play in their quest to shape sports in the country.
These women attribute their success with experience in the game to their own tenacity, expertise, and hard work albeit with various structural and discursive barriers they encounter along the way.
Some express their pride in being in a minority of positive role models to young girls and women with aspirations of a career in football.
However, in this fabric of sport, we lose female refs more frequently than male refs due to abuses in their line of duty leading to a shortage of the feminine gender in refereeing matches not only in the country but across the globe.
Most of the referees intimated the nervousness they felt prior to a match, which stemmed from their uncertainty about the reactions of male players and coaches making them tools of the trade along the way.
This added level of scrutiny, coupled with the women's minority status in coaching and refereeing, posed further challenges that these women had to overcome in order to fulfil their roles.
Most female referees blamed their exit from officiating matches on abusive coaches and players. They feel intimidated by male coaches and players, and as a result, display less confidence in their calls.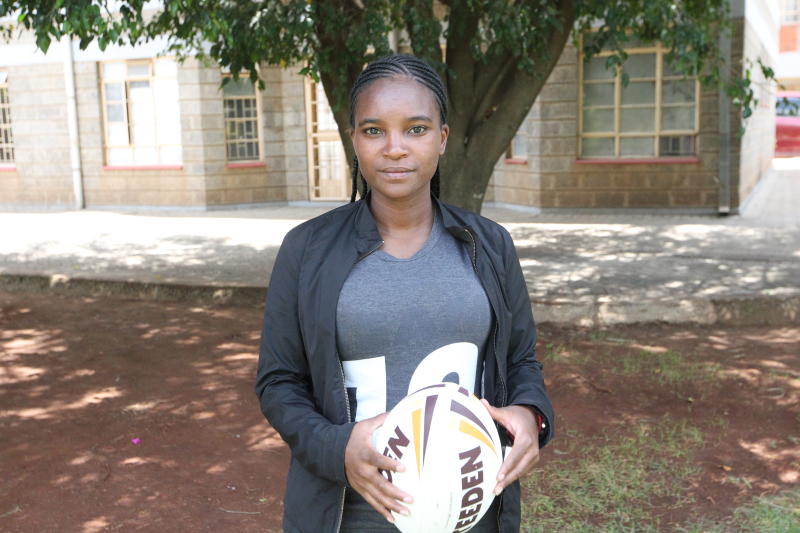 These challenges negatively impact the performance of women in officiating matches. Some barriers include sexism, lack of female recruitment for the profession, as well as negative stereotypes perpetuated by the spectators.
Mary Njoroge, one of the cream female referees in the country who officiate men's FKF Kenya Premier League matches says it's not easy to stay in the industry unless you have a lion's heart.
Njoroge says most women who had taken the referee course quit along the way due to the lack of respect and intimidation they witnessed by both coaches and parents.
In some circumstances, a number of male coaches feel uncomfortable with a woman refereeing their games. The majority will turn down the claiming the women do not meet the beans.
Esther Nyambura, a referee with Kenya Rugby says when in the middle of the pitch alone in the midst of men and terms it is more frustrating than when she is officiating a women's match.
"It's not easy running in the field as a woman alone chasing around men and trying to control them on the pitch. Sometimes I feel lonely unless I am pairing with another woman where I find an immediate bond when we have such a good time officiating together,'' she said Nyambura.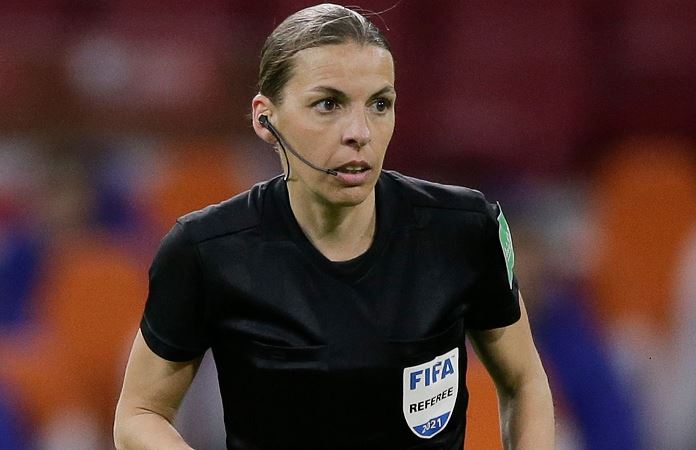 If players in football clubs and leagues shun verbal abuse from coaches and referees, then women will bounce back.
"A colleague sent off an assistant coach who she claimed to have told her, she did not deserve to be refereeing matches but should be in the kitchen making food for her family,'' she said.
Sexism has been on an upwards trend, albeit none is being voiced and goes unnoticed hiding in plain sight.
Lucy Awino, another referee said scholarships available to women in football-focused predominantly on women and girls' opportunities to play the game, with little or none set aside for women's training in coaching and officiating football.
This is reflected in the relatively low numbers of women currently operating in coaching and officiating roles in football with trainee women football coaches feeling under pressure to prove themselves that they are equal to the task.
Similarly, many male coaches will find it demeaning to be officiated by a female referee in a premier league with the perception that male players were faster, stronger, fitter, and more skilful than women players hence need male referees.
''It is regularly assumed that women lack the knowledge required to make correct decisions and that they do not possess the physical capabilities to keep up with play, particularly in the elite men's game. The referees have to prove themselves in order to gain respect and recognition,'' said Awino.
She noted that more emphasis should be put on women's experiences of coaching and refereeing in football in order to understand the complexities of the gendered dynamics that shape their presence in the game.
Awino also intimated that sometimes male players will occasionally shout to her as 'sir' when appealing to her to call a decision in their favour. This might be because most of them are used to male referees rather than women.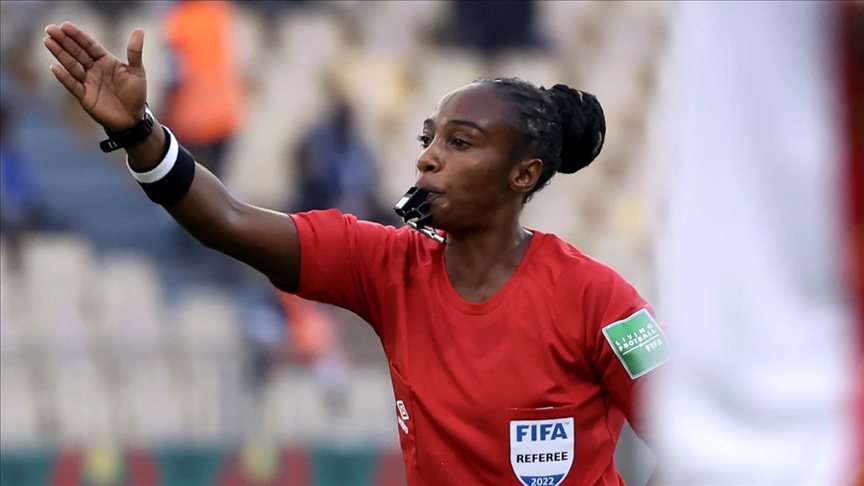 Njoroge offered a similar insight. Her account indicated that sometimes to qualify as referees, abuse has to be tolerated in order to survive within the game, saying humour is used as a strategy to counter negative comments while on duty.
Women are said to succumb to stereotype discrimination that results in sexual harassment. She says as a referee you have to avoid displaying signs that could be open to the sexualised look of men to escape derogatory, threatening and often sexual remarks or physical attack while on the on-pitch roles.
''Sexism from players, fans on the terraces and other male referees. Sometimes you will hear those utter words that cannot be absorbed. Such outbursts reaffirm the argument that female referees in a male-dominated sport trigger discrimination, sexism, and abuse which we just swallow and suffer in silence,'' she noted.
She further says incidents where players go-ahead to touch women referees go unpunished.
Discrimination by males toward female referees is toxic, and an entire culture shift is required before women can truly enjoy officiating the matches.
The strength of a woman after FIFA selected 6 referees for the World Cup
The fight for gender equality in sports has been going on for many years. Women have had to deal with inequality in almost every area of their lives in different countries.
Though progress has been made in many areas, men's sports still tend to dominate most major areas.
Women's sports around the globe have had to deal with these same struggles, despite some of the incredible successes they have achieved.
One of these successes was achieved this week after Rwanda's Salima Mukansanga made a mark in the book of history after she was selected among three females to officiate during the Qatar 2022 World Cup.
Mukansanga alongside Stephanie Frappart from France and Yoshimi Yamashita of Japan will be the centre referees during the men's 92nd World Cup.
This is the first time FIFA has selected female referees in the World Cup.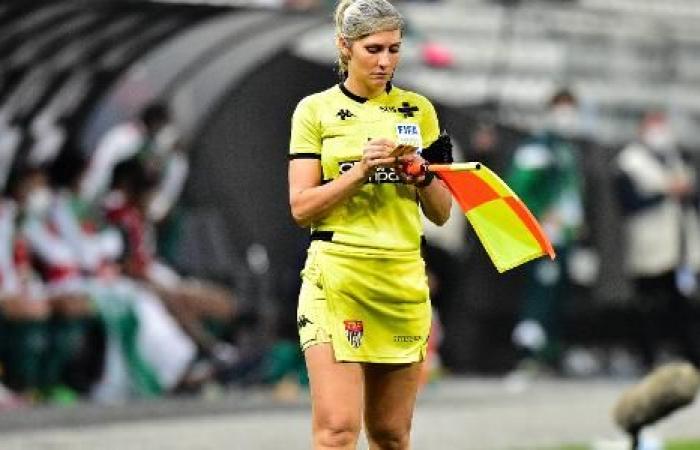 The FIFA Referees Committee announced the officials with the names of the selected match officials for the upcoming FIFA World Cup Qatar 2022 set to kick off from 21 November to 18 December.
Brazil's Neuza Back, Karen Díaz Medina from Mexico and United States of America Kathryn Nesbitt also received a node to be assistant referees respectively.
The six women's match officials were appointed for the first time in FIFA World Cup history.
Related Topics