Harambee Starlets forward Katungwa eyes golden boot in India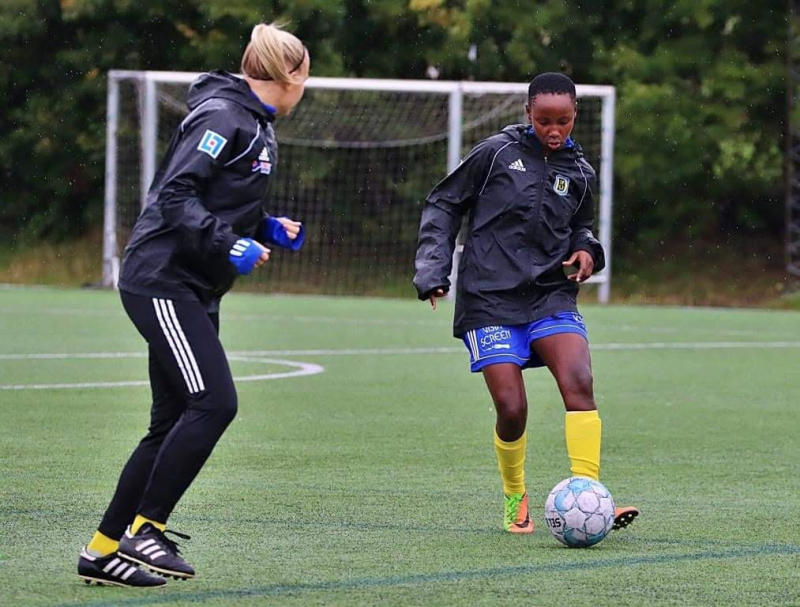 Harambee Starlets forward Elizabeth Katungwa has taken the Indian Women's League (IWL) by storm and has her eyes set on the golden boot.
Playing for Sethu FC, Katungwa has scored three goals from the four matches she has played so far winning not only the hearts of the teams' fans but also their president Seeni Mohaideen.
In an interview with one of the local dailies, DT Next, Katungwa said she has adapted very quickly.
"In the first two matches, which I played, I found it difficult to fit in the team. I was not impressed with my performance but I have since settled down," said Katungwa who was named the best girl football player of the year in the school's category during the 2019 Sports Personality of the Year Awards (Soya).
The player has propelled her team to four consecutive wins. She scored a brace during her team's 2-1 win over Kickstart FC and scored a goal when they humiliated Mata Rukmani 6-1. She also made three assists.
Katungwa said the three goals have motivated her as she aims to challenge for the league's top scorer.
"I have been combining well with my Captain R Sandhiya and I have focused on the golden boot," she said.
Katungwa joined the Indian Premier League side Sethu United last month from her previous Tanzanian side Tiger Queens.
She joined Kwale Girls High School in form two and led the school football to win the nationals and East African school games in 2018 where she was top scorer and MVP at both levels.
Related Topics