Year of mixed results for Malkia Strikers as beach volleyball team makes games history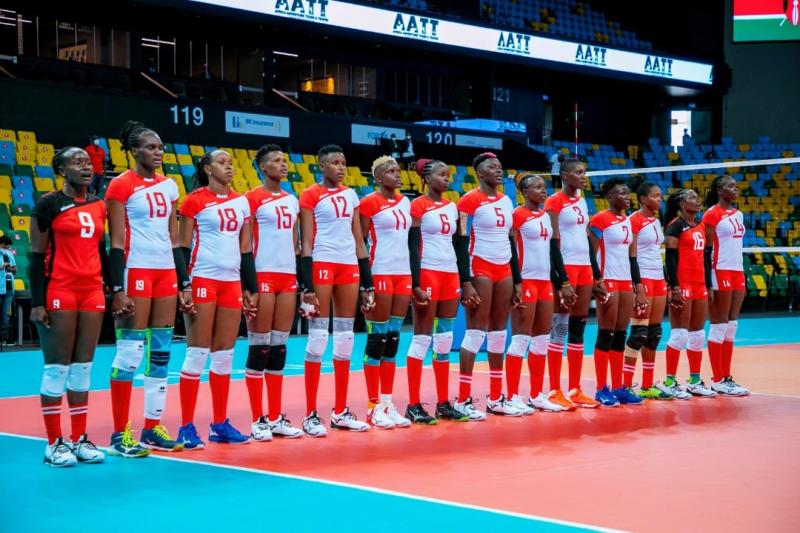 Over the years, Kenya has proven beyond reasonable doubt that it is not only a force in athletics, but it is also a volleyball nation.
For instance, the national women's volleyball team Malkia Strikers boasts of nine African Nations Cup titles, a record in the continent.
However, it is the women's team that raises Kenyan flag higher globally as their male counterparts, Wafalme Stars struggle to showcase their prowess even though they tried punching above their weight this year.
Malkia Strikers rose to the occasion once again in 2021 to give the nation something to smile about and hope of future glory.
After a promising show at the delayed 2020 Tokyo Olympic games in August, Malkia Strikers saved Kenya the disappointment of not winning a single set in Japan by qualifying for the for the FIVB 2022 World Championships.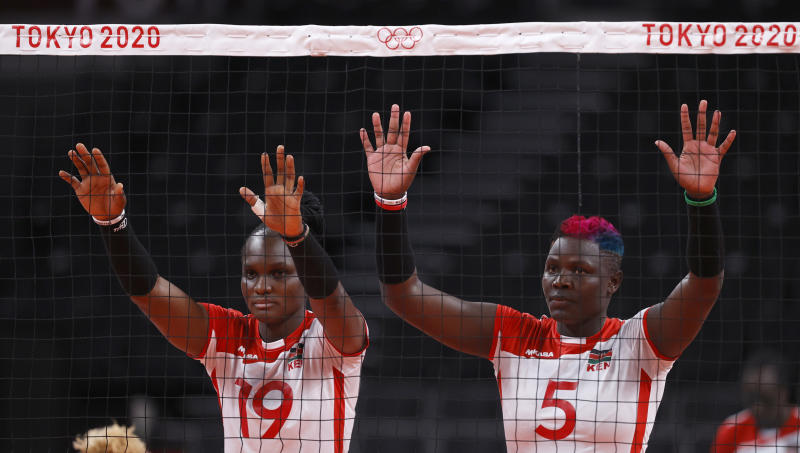 The East African queens were knocked out of the Olympics in the group stage after falling to hosts Japan, South Korea and Dominican Republic despite pushing the volleyball powerhouses all the way.
Many had questioned the team set up and doubted if coach Paul Bitok will deliver after the technical bench made of Brazil coaches left after the Olympics, but they would be forced to swallow their words in September.
Kenya, who are the record African champions with nine titles, were seeking to dethrone Cameroon who beat them 3-2 in the 2019 final in Cairo, Egypt when they headed to Rwanda for the 2021 African Nations Women's Volleyball Championships finals.
Kenya were pooled in Group B against defending champions Cameroon, former champions Tunisia, Burundi and DRC Congo.
Bitok took a fresh team team which saw the inclusion of three new players including Kenya Pipeline duo of Esther Mutinda and Sinaida Yvonne as well as Veronica Adhiambo of Directorate of Criminal Investigations.
Other players included captain Mercy Moim, Joy Lusenaka, Edith Wisa, Lorine Chebet, Gladys Ekaru, Leonida Kasaya, Pamela Masaisai, Sharon Chepchumba, Emmaculate Chemtai, Aggripina Kundu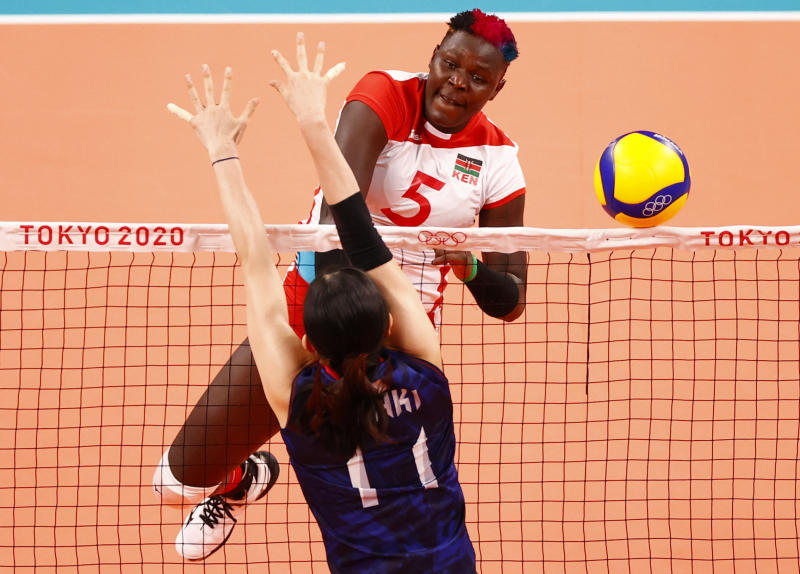 Kenya would go on to overcome a poor start in the event after going down 3-0 (25-20, 25-21,25-19) to rivals Cameroon to thrash Democratic Republic of Congo and Tunisia in straight sets of (25-11, 25-12. 25-19) and (25-20, 25-19, 25-21).
Malkia Strikers proceeded to book a slot to the 2022 FIVB World Championships by edging out Morocco 3-0 in the semi-finals.
Kenya spiked Morocco in straight sets of 25-12, 25-21 and 25-11, to qualify for the finals.
The two finalists in the continental showpiece earn an automatic ticket to the world games set for Poland and Netherlands in August, next year.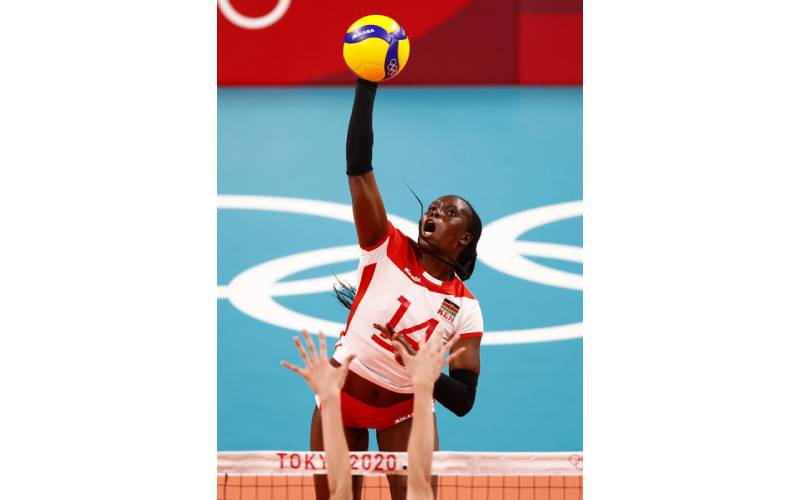 Kenya will be joined by defending champions Cameroon in the global volleyball games after they knocked out Nigeria in straight sets in the second semifinals.
Seeking a 10th African title, Kenya renewed their rivalry with Cameroon in the finals which did not go to plan.
Kenya will have to wait for another two years to reclaim their lost glory after Malkia Strikers lost 3-1 to Cameroon in the finals.
Cameroon women's volleyball team completed a double over Kenya in a 3-1 win (25-21, 25-23,15-25 and 25-23) to retain the African women's volleyball title.
Elsewhere it was mixed fortunes for the national men team Wafalme Stars.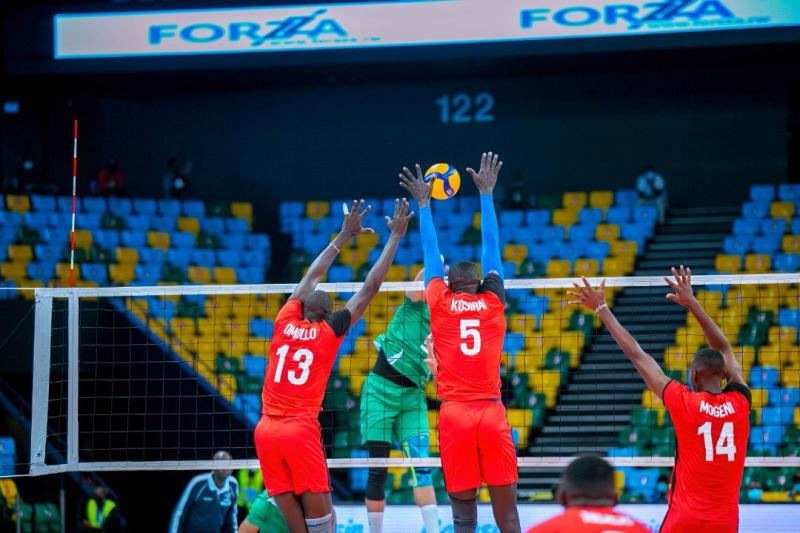 Wafalme finished the 2021 Africa Nations Volleyball Championships in ninth position in the volleyball tournament in Kigali, Rwanda.
Kenya however ended their campaign on a high note after thrashing Mali in straight sets in a classification tie to finish ninth out of the 16 teams that featured.
Wafalme dominated the ranking tie before easing to victory easily in sets of 25-21, 25-21 and 25-16.
Wafalme won five out of six matches against Egypt, Tanzania, Burkina Faso, Niger and Mali.
After kicking off the continental volleyball tournament on a brighter note that saw them fight from a set down to shock tournament favourites Egypt 3-2 (19-25, 25-22, 25-20, 18-25, 15-12), Kenya were a pale shadow of themselves in the second match against Morocco.
Wafalme Stars suffered their first loss at the hands of leaders Morocco who also came from a set down to win 3-1 (25-19, 21-25, 17-25, 21-25) and taking their tally to six points which handed them a slot in the quarter-finals.
Kenya had two points and needed to defeat Tanzania to stand a chance of going through to the quarter-finals which they did courtesy of a 3-0 (25-0, 25-0, 25-0) walkover after the neighbours failed to show up.
However, Wafalme Strikers fate lied on their tormentors Morocco who had to defeat Egypt by any means for Kenya to go through to the quarter-finals.
Kenya's prayers went unanswered as Egypt fought hard to floor Morocco, ending Kenya's journey at the Kigali tournament.
Nevertheless, Wafalme Stars have all reasons to smile as they come out of the tournament with one of the biggest wins in their history which came at the group stage when they slayed the Egyptians.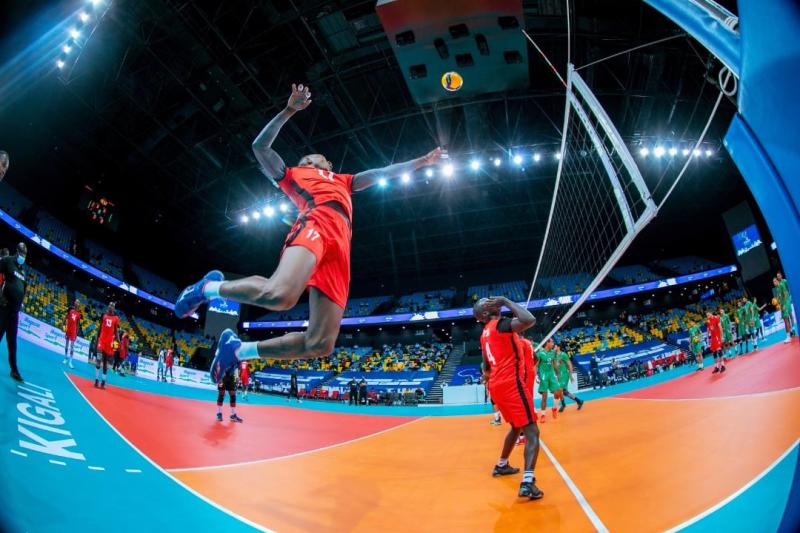 In beach volleyball, Kenya has shown that it is quickly becoming a beach volleyball nation.
The national women beach team spiked her way to the world map after making history when it qualified for the Tokyo 2020 Olympic Games.
The pair of Gaudencia Makokha and Brackcides Agala saw off Nigeria Two team 2-1 after coming from a set down at the African final qualifiers in Morocco
Despite losing the opening set 17-21, the duo won the subsequent sets 21-18 and 15-10 to topple the West African giants.
Phosca Kaisi and Yvonne Wavinya were also in their best element, flooring their opponents 2-0 (21-17, 21-10) as Kenya qualified to the global show for the first time ever.
As the Kenyan ladies had their fair share of success, the men team also performed well after settling for the sixth position at the qualifiers won by Morocco who defeated Mozambique to book their place at the Olympics.
At the Olympics, Kenya which was represented by Makokha and Agala was paired together with star-studded Brazil, USA and Latvia in group D.
Kenya lost all her matches with three points but the pair coached by Sammy Mulinge took every game as valuable experience and learning lessons.
Captain Makokha said they showed a lot of fighting spirit despite playing the world best teams.