National volleyball league finally set to serve off today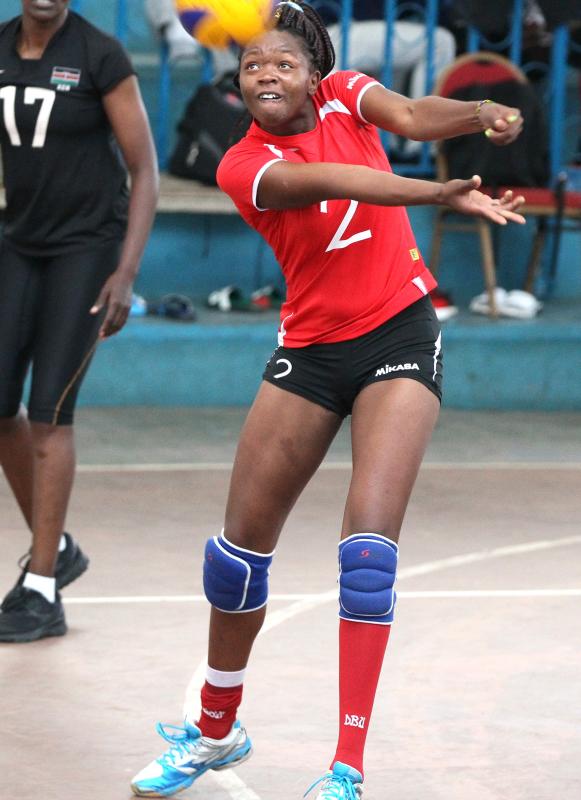 Matches will be played in five different venues.
The wait is finally over as the 2021 transitional Kenya Volleyball Federation National League season serves off today across five different venues in the country after almost one-year break.
The 2020 season was cancelled in March after the opening leg in Nyeri due to the coronavirus pandemic thus delaying Kenya's alignment with the International Volleyball Federation (FIVB) calendar.
But while men's champions General Service Unit (GSU) and Kenya Prisons women's team will be seeking to defend their respective titles, the likes of Kenya Prisons (men), Kenya Ports Authority (KPA), Kenya Defence Forces (KDF), Kenya Pipeline and KCB will all be out to prove their worthiness.
The matches in the five groups will be played simultaneously behind closed doors at Shimo La Tewa Prison, Kamiti Prison, Nyayo Stadium (basketball court), Kenya Pipeline Estate and Eldoret Prison owing to Covid-19 restrictions with the women's group two matches at Nyayo being the only games played indoors.
Apart from KDF women's team who have officially communicated to the federation over their withdrawal from the first leg, KVF organising Secretary Ismael Chege expects all the other teams to honor their matches.
And as GSU begin the quest for an 16th title against Kenya Army in a Group Three match at Kamiti this morning before locking horns with their archrivals Kenya Prisons in the afternoon, KDF team manager Alfred Chedotum says his side is determined to reach the medal-bracket this season.
The soldiers are in Group One alongside 2019 runners up KPA, AP Kenya, Kenya Forest Service and Prisons Service.
Take a quick survey and help us improve our website
Take a survey
But to show their medal intent, KDF must start by registering positive results against KFS and KPA today at 10am and 2pm respectively.
"Despite the Covid-19 disruptions we are well prepared and ready for the league kick off. Our target is to finish in the top three, Chedtum said.
"I know KPA is a good team, but we hope to get positive results and maybe win our maiden league title this season."
Kenya Pipeline coach Paul Gitau is equally looking forward to reclaiming the title they lost to perennial rivals Kenya Prisons in 2018.
The Oilers are scheduled to take on Nairobi Water in the opening match today.
Though national team middleblocker Trizah Atuka will miss the first leg, Gitau feels her presence is a morale booster to the team.
"We are more than ready to play good volleyball and reclaim the title. You start from somewhere to go all the way to win the title," said Gitau.