Mixed feelings as Kenya Pipeline crash out, Prisons storm Club Championship semis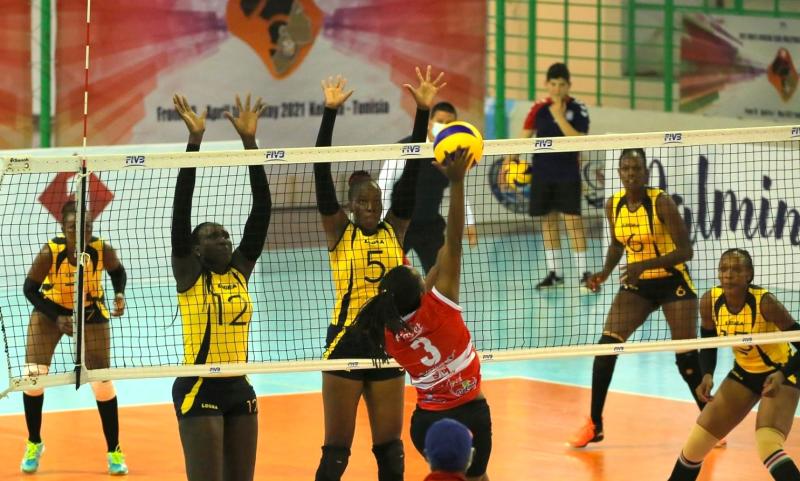 Kenya Pipeline will have to wait for one more year to launch another attempt at ending a 17-year-long jinx even as Kenya Prisons remain on course of winning a sixth Africa Club Championship title.
Pipeline, who were in the run for a seventh title were eliminated from the championship on Monday after falling to a gritty Carthage.
Prisons, on the other hand, put behind their first game defeat to proceed to the last four, thanks to an emphatic victory against a lowly ranked Wolaita Sodo University of Ethiopia.
It was a heartbeat at last for Pipeline, who needed a big favour from Douanes to beat Customs to sneak out of the group. But the gamble did not materialize after the Burkinabe lost to Customs of Nigeria in the final Group B match.
Pipeline will now have to battle for placement matches as they shift focus to a possible fifth-place finish. The Oilers, who have six African titles to their name, bowed out on straight sets 3-0 (25-11, 25-16, 25-20).
Signs of anything bad that could have happened were on the walls as early as Sunday when Pipeline lost to Nigeria side Customs Services.
This was the first time in over a decade that a Kenyan club lost to a Nigerian opponent in all competition.
As if that was not enough, Coach Paul Gitau's game plan was disrupted by the injury of dependable Triza Atuka in that shock defeat by the Nigerians.
The injury saw Atuka, a dependable middle blocker, sit out of the crucial match against Carthage. She had just returned from a year-long injury picked in 2019. And with another setback, Atuka might miss the remainder of the season even as Coach Paul Gitau will be forced to formulate a strategy.
Pipeline last won this title way back in 2005 and Gitau was confident that he would eventually end close to two-decade-long trophy drought.
They started the game on the right foot-winning the opening two matches but they could not go past the last two hurdles after falling to a lowly ranked side-Customs before Carthage drew the last sword
In the other matches being staged in Tunis, Kenya Ports Authority (KPA) settled for fifth in their maiden appearance with General Service Unit (GSU) finishing seventh in the men's championship that is set to conclude on Tuesday with a final match pitting Zamalek and Esperance.