Swimming: Olympian Emily Muteti to lead Kenya team to Commonwealth Games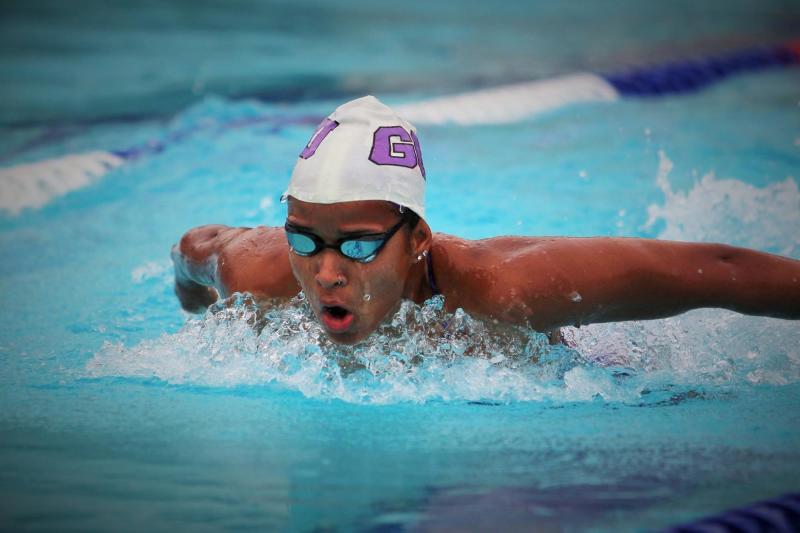 Olympian Emily Muteti will be among eight swimmers set to represent Kenya at the upcoming Commonwealth Games scheduled for July 28 to August 8 in Birmingham, United Kingdom.
Among the eight, four foreign-based swimmers are to expected to make their debut at the global games.
Muteti based in the Unites States was Kenya's only representative in women's swimming at the Tokyo Olympic Games and she will represent Kenya in 100m freestyle.
Four swimmers in the men's and women's categories were selected by the Kenya Swimming Federation after successful national trials at the Moi International Sports Centre Swimming Complex.
Muteti will lead the women side which comprises of 21-year-old Thorpe Imara Bella (100m butterfly), Rebecca Kamau (Individual Medley 200m) and Brunlehner Maria (50m Freestyle ).
Thorpe who is the daughter of Conrad Thorpe (captained the swimming team to the 1982 XII Commonwealth Games in Brisbane, Australia).
In the men's category, Maina Monyo from Canada, Talib Swaleh (United Kingdom), Mohamed Ridhwan (United Kingdom) are set to make their debuts in the national team.
Monyo (100 metres butterfly), Swaleh (50m freestyle), and Ridhwan (100m freestyle) join Tory Pragassa (50m breaststroke) in the men's team.
Monyo, 18, is known for his exploits in 800m freestyle where he set a new national record of eight minutes and 53.99 seconds during the 2019 World Junior Championship in Hungary. He has a personal best 1:02.64 in 100m butterfly.
Ridhwan, 21, is also fresh from setting the national record in 400m freestyle of 4:10.68 in March this year in Plymouth, United Kingdom. He has a career best of 53.40 in 100m freestyle long course.
Troy Pragassa, 25, will be making a return at the "Club" Games, having competed at the 2014 Commonwealth Games in Glasgow, Scotland.
Majority of the swimmer who are mostly based abroad will continue to train individually until the National Olympic Committee of Kenya (NOC-K) comes up with a program.
Kenya National Swimming teams
Women
Emily Muteti(100m Freestyle)
Imara-Bella Thorpe (100m Butterfly)
Maria Brunlehner (50m Freestyle)
Kamau Rebecca (Individual Medley 200m)
Men
Mohamed Ridhwan (100m Freestyle)
Maina Monyo (100m Freestyle)
Talib Swaleh (50m Freestyle)
Pragassa Tory (50m Breaststroke)
Related Topics