Amiran beat Safaricom in Moi Cup Championships at Manyatta Club
UNIQUE SPORTS By Ben Ahenda | December 11th 2021 | 2 min read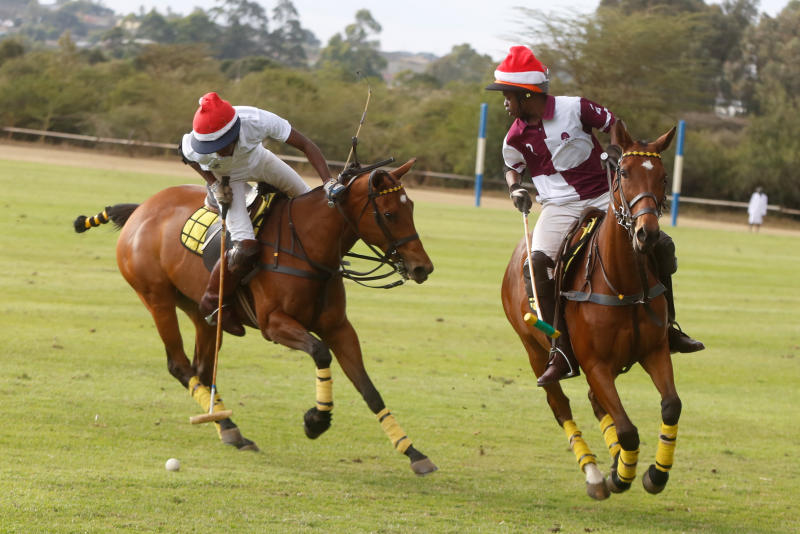 Handicap 4 Amiran imroved their chances of lifting the Moi Cup Championships after they secured a convincing 7-3 win over hard-fighting Safaricom at Manyatta Polo Club in Gilgil on Saturday.
It was the combination of Nzomo siblings of handicap 1 Jadini and his sister Hiromi who did the damage for Amiran that ensured team captain Jules Camm scored four goals, a double in the first and second chukka.
This is after Jadini and Hiromi had earlier scored three goals with Jadini providing a double for Amiran to destroy the Safaricom team of Raphael Nzomo, Harry Stichbury, Fred Kambo and Izzy Stichbury.
"Today, we were lucky with penalties where we scored four of them and I think that made all the difference," Jadini told Standard Sports.
Stichbury scored a double and Raphae one for the losers after the two sides had won won their opening matches on Saturday.
Amiran had beaten Sanlam 5-4.5 while Safaricom saw off Winebox 5-3.5.
In the second match Winebox defeated Sanlam 6-2 to match the finals. Winebox face Amiran in the finals this afternoon.
In the Junior Open Championships, Hesketh defeated Rutini 6-5 in their second match.
Hesketh had also won the opening match 2-1 on Saturday for them to carry a 8-6 goals aggregate lead ahead of their third match this morning.
"Teamwork ensured we reduced the losing margin against Dion Wines.
"But we are determined to turn the tables tomorrow," said Mike Mwirigi who scored a hatrick for Hesketh.