Wine Box crowned Moi Cup champions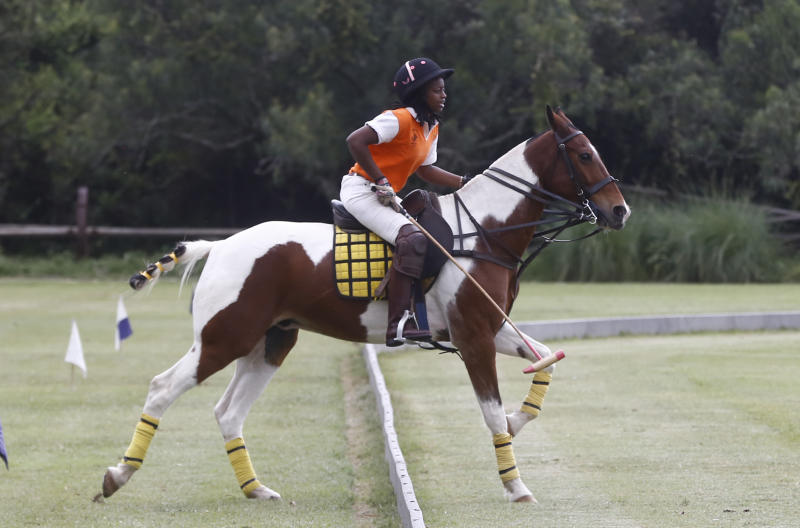 Handicap 2.5 Wine Box are the Moi Cup champions.
The team of handicap 2.5 Raphael Nzomo, Hiromi Nzomo (0), Rowena Stichbury (0) and Jamie Excel (-0.5) achieved the feat after amassing a total of five points from three matches in the round robin three day tournament that ended yesterday.
After winning their first two matches, Wine Box settled for a 4-4 draw with the handicap 2.5 Sanlam team of Kimoi Moi (2.5), Pete Griffiths (1), Sarah Griffiths (0.5) and Eva Kamau (-1.5) to snatch a point that gave them an edge over other three teams to scoop the title.
"We deserved it. We gave it our all in all the three matches, which we won two and drew one for a total of five points. It was total teamwork that delivered the victory," Raphael (Nzomo) told Standard Sports.
Industrious Hiromi Nzomo who played a pivotal role in yesterday's match against Sanlam was voted the Most Valuable Player.
On their part, Kimoi also had a hattrick in the first and third (two goals) chukkas after Griffiths (Sarah) had opened the score-sheet in the first chukka for the two teams to end in a 4-4 draw.
In their first two matches, Wine Box beat Amiran team 4-3 before defeating Safaricom 4-1.
Sanlam and Amiran tied on second position.