Polo: Jurassic Park win Wine Box Championships at Manyatta Club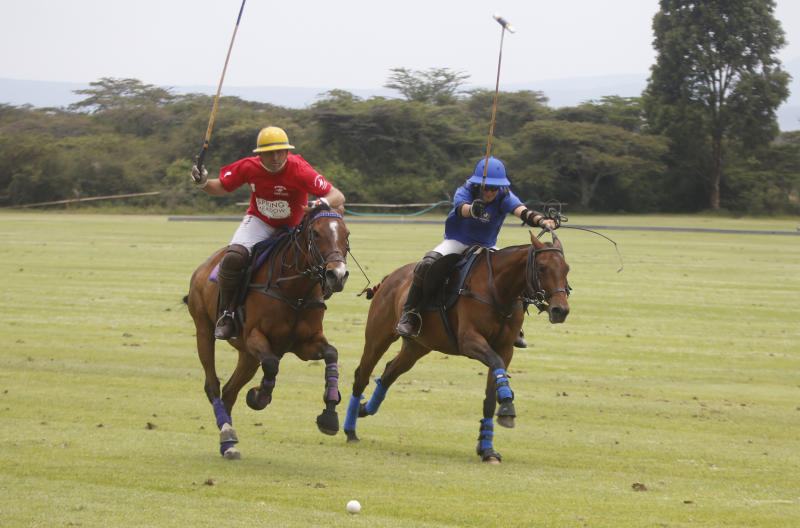 Handicap four South Africa's Selby Williamson steered Jurassic Park to a 8.5-8 victory over Sanlam to win the Wine Box Championships at Manyatta Polo Club, Gilgil yesterday.
Williamson who played alongside the Gross siblings of Tarquin (3) and Aisha (1) and Emily Stonewigg (-1.0) put through the ball four times and was instrumental to three assists that ensured Aisha and Stonewigg score other goals in the four chukka match.
Jurassic Park led in all the four chukkas save for the third one when Sanlam shortly took the lead after Georgina Millar scored a double for a 7-6.5 lead before it was overturned in the final chukka with a double from Aisha Gross and Williamson to snatch the title by half a fraction of a goal.
"It was a good match to us after giving a good account of ourselves to win the title from the onset but our opponents were equally good," Williamson told Standard Sports.
Other members of the Sanlam side were Kimoi Moi, Craig Millar and Gordy Millar.
Jurassic Park won the title unbeaten in all her three matches from the onset.
In the first match, they defeated Wine Box 3.5-5 and then walloped Samurai 8.5-6 and in the last match, they (Jurassic Park) beat fancied Sanlam 8.5-8 in the finals.
Safaricom secured a 4-3 win over Samurai to finish as Plate winners.
Handicap 4.5 Jammie Murray scored the four goals for the winners in the first, third and fourth chukkas (two) while Hansi Bruin and Jose Craig who replaced Phillip Arunga returned the favour for Samurai from the spadework of Raphael Nzomo who had a good weekend despite the loses.
"We did our best but it seems it was not our day in all the three days of the tournament.
"We'll be ready for another round of championships," Nzomo said.