Safety officers set momentum for IDPA Shooting Championship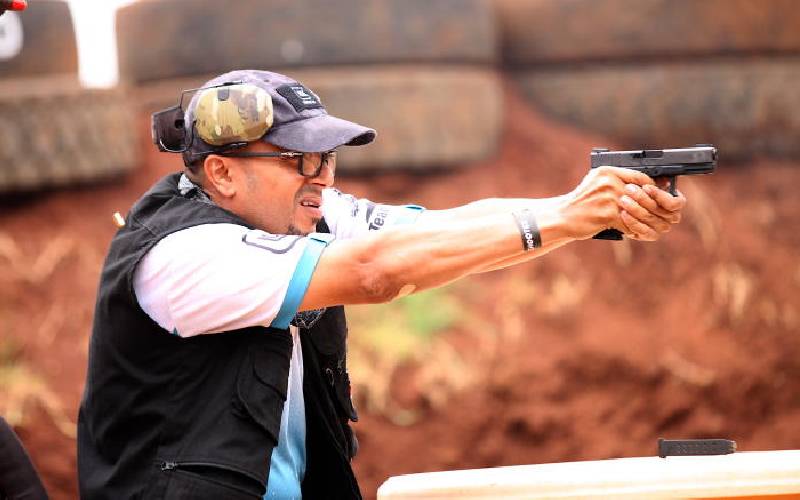 The IDPA shooting championships kicked off on a high with Safety Officers and Chief Safety Officers setting the momentum for the contest which runs till Sunday.
The Tier 4 match on Wednesday had six squads with an average of 8 participants per squad
The championship which was to take place last year was shelved because of Covid19.
"We were expecting several guests from other countries but that was adversely affected because of Covid19. So far we are looking at 15 international shooters for this contest.
The Safety Officers will be officiating in the main competition on Saturday and Sunday which brings together 207 shooters from nine countries." Said NGAO-K Chairman Martin Chengo.
"I am satisfied with my performance today. On the first stage it was more of getting rid of fright, but now the grip is good and all is going well. Said Master Mohammed Omar.
On his part Master, Ibrahim Ndungu is very happy that Kenya was granted the rights to host the event.
"Going for international competitions in other countries costs time and money. I am glad that Kenya bagged the rights to host African Champs." He said.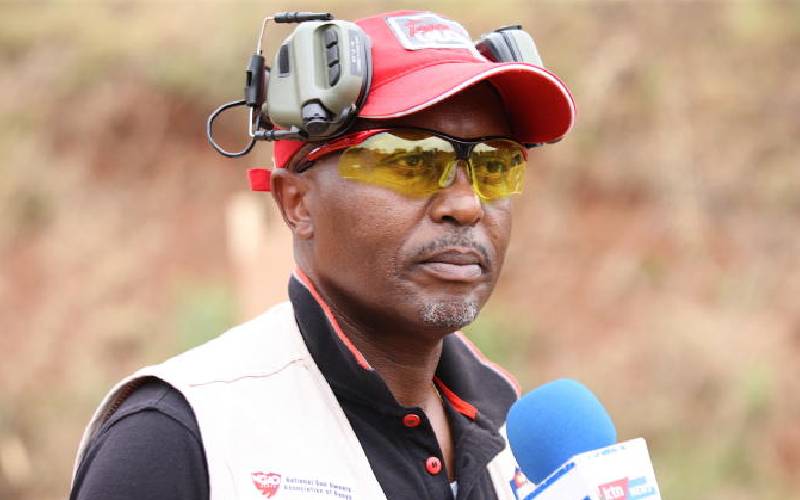 Ibrahim Ndungu is so far happy with his first-day performance and is looking forward to even better in the remaining 8 stages. "With God on our side I believe this will be a walkover." Said Ndungu.
Competitions captain Cpt. Geoffrey Pesa who is also taking part in PCC Expert category is satisfied which the way the match has begun.
"There has been a good turnout of the safety officers and so far we have not experienced any problems. The match is running smoothly. We have been training hard and the team is prepared, we are hopeful of winning big." Said Pesa.
Bamburi Rifle Club, Team Captain Muzahim Taib was all upbeat exuding confidence in a great performance.
"I will be officiating as a Chief Safety Officer on Saturday and Sunday. The Mombasa team has been training hard for this competition both psychologically and in sharpening our shooting skills and we expect good results." Said Muzahim.
Regarding the safety of the event, Mr. Chengo said shooting sports requires a high level of security and they cannot afford to have any incidences. Thus the high level of caution.