Racing: Stage set for dry-run event ahead of Safari in June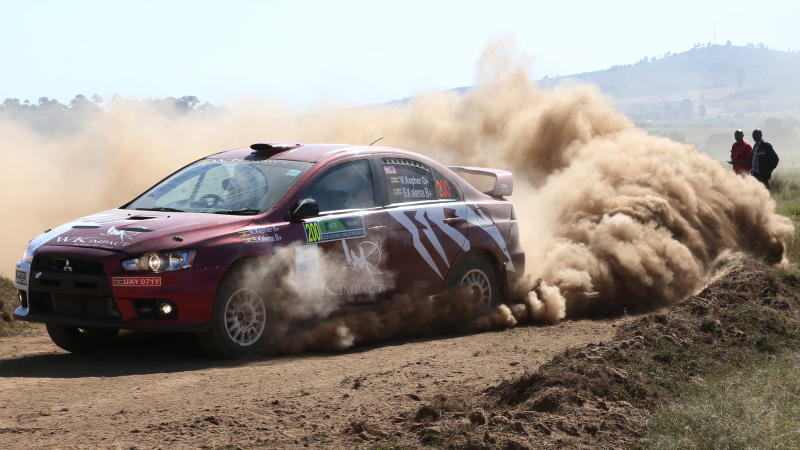 Rai, who previously competed for Kenya, to make his debut for the Pearl of Africa nation in the continental event.
Ugandan champion Yasin Nasser will lead a strong field of drivers to forage for glory at the Equator Rally slated for Naivasha this weekend.
The Moil Team speed merchant returns to the Kenyan soil very energised after taking a break from the recently concluded third leg of the Uganda National Rally Championship (NRC 3).
Nasser, who will be navigated by his best friend Ali Katumba, will ply his trade in his signature Subaru Imprezza that has outwitted local and international contestants in various competitions back home.
Adding grip to the Ugandan squad is Duncan Mubiru aka Kikankane, who is elated after bagging the third round of the NRC.
Mubiru will also be in a Subaru Imprezza where he will be read pace notes by Musa Nsubuga.
"I hope to replicate the same good run at the Equator Rally; watch this space," Mubiru said.
Ronald Ssebuguzi aka Sebu is another speedster to watch out for. He will bounce back after missing the third round of the Uganda championship.
Take a quick survey and help us improve our website
Take a survey
Unlike Mubiru and Nasser, Sebu will be combing the rough terrains of Lake Naivasha in a Mitsubishi Evolution 10 machine that is synonymous with most Kenyan contestants.
He strongly believes in the services of his navigator Anthony Mugambwa whom he says is quite experienced.
Amaanraj Rai previously completed for Kenya but will be making his debut for Uganda in the continental event on his newly acquired Ford Fiesta R5.
He will partner with Slovakia's Oslaj Viljem. Amaanraj is the younger sibling of Rajbir Rai, who is expected to make heads roll in the future. Rajiv Ruparelia, who had a disappointing outing in the NRC 3 where he dropped out in stage two, hopes to redeem himself in Naivasha.
The polo proto driver has entered the Equator Rally, which is a dress rehearsal for the upcoming Safari World Rally Championship (WRC) slated for June.
Ruparelia is returning to Kenya two months after competing in the season-opening KCB Nakuru Rally.
Kepher Walubi and Muhamadi Ashman are also looking forward to a fruitful outing on their Mitsubishi Evo 10 road warrior after missing the NRC 3.
Hassan Alwi, the Subaru N14 driver will have his pace-notes called by James Mwangi Harrison once again after a superb performance in the NRC 3 where they finished third.
Equator Rally is the first event in the 2021 FIA Africa Rally Championship (ARC) calendar.
Most drivers will use it to gauge their performance ahead of the WRC contest in June.
It is also key to Kenyan drivers in that it will count for points in the Kenya National Rally Championship series.
The Equator challenge will be contested in the rough hilly terrains of Elementaita, Soysambu, Sleeping Warrior, Loldia, Kedong and Malewa. The WRC Safari stages omitted from Equator schedule are Kasarani Super Special Stage (SSS), Oserian and Hell's Gate (Wolf Power Stage).
Friday's programme begins at 8am.