Cricket: kenya lose in Warm up
CRICKET
Opening batsman Irfan Karim knocked unbeaten 130 runs but this was not enough to prevent Hong Kong from edging out Kenya by two runs in their warm-up up match ahead of the 2015 ICC World Cup qualifiers.
.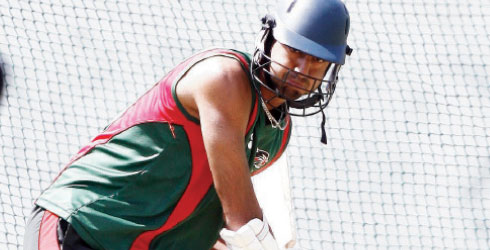 By By OSCAR PILIPILI | 8 years ago
Kenya conquer nepal in build-up
Maurice Ouma and Thomas Odoyo scored quick fire half a century apiece to help Kenya beat Nepal by one wicket in a warm-up match of the 2015 ICC World Cup Qualifiers in Christchurch, Australia.
By OSCAR PILIPILI | 8 years ago