'It took attackers about two minutes to kill popular football fan Isaac Juma'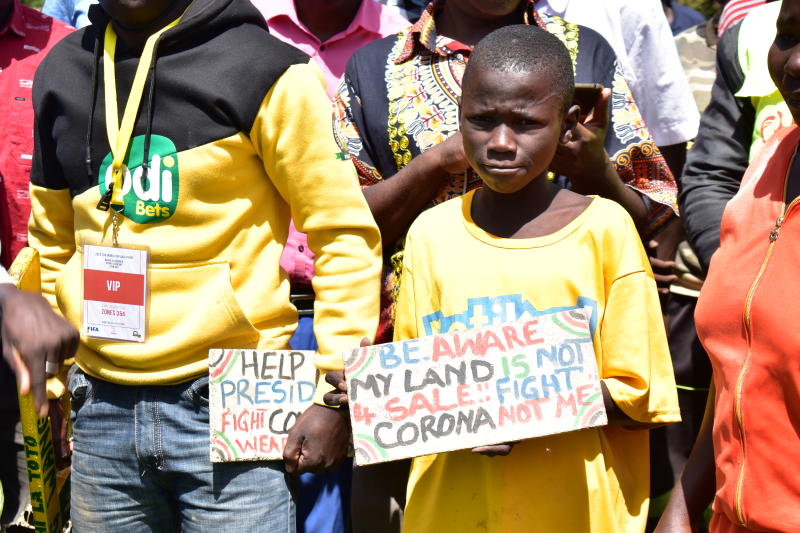 A suspect was last evening in custody over the murder of popular football fan Isaac Juma.
According to Mumias West OCPD Stephen Muoni, police are pursuing crucial leads that could lead to the arrest of more suspects.
Yesterday, Mr Juma's family shared details of how their kin was murdered in cold blood.
Frida Amai, the widow, recalled how Juma, 58, was accosted while standing at their kitchen doorstep by attackers brandishing machetes.
She said the attackers were two young men who invaded their home at Maereje village in Mumias West sub-county, Kakamega County at around 9pm. "We heard a commotion in the sheep pen prompting my husband and one of my sons to go out to check what was happening. The attackers shouted 'here he is' before pouncing on Juma," said the widow.
According to Ms Amai, things happened so fast; "within two minutes, Juma was lying on the ground fighting for his life."
Amai said the husband did not utter a word after the attack.
The family suspects the attackers could have arrived at their home much earlier and were just hiding under a mango tree, waiting for the right time to strike. "They accosted Juma, making it possible for my son to escape with one of the attackers in hot pursuit, but he was lucky to disappear in the darkness," said Amai.
Amai said she was left in the house confused, "I was trying to protect our younger son after seeing the father hacked to death."
The scene where Juma died was soaked with blood when The Standard visited on Thursday morning. His body had been transported to Butere County Hospital mortuary.
"Before his death, Juma had confided in me that his life was in danger and that some people wanted to kill him over ancestral land," said the widow.
The suspect is being held at Mumias Police Station.
Amai disclosed that the husband had been receiving threats from relatives who wanted to grab his land.
Carolyne Juma, the daughter of the deceased, said her father would still be alive had the police acted on the numerous reports he had made.
"My father was a social and understanding person who never offended anyone, I don't understand why someone would kill such an innocent soul."